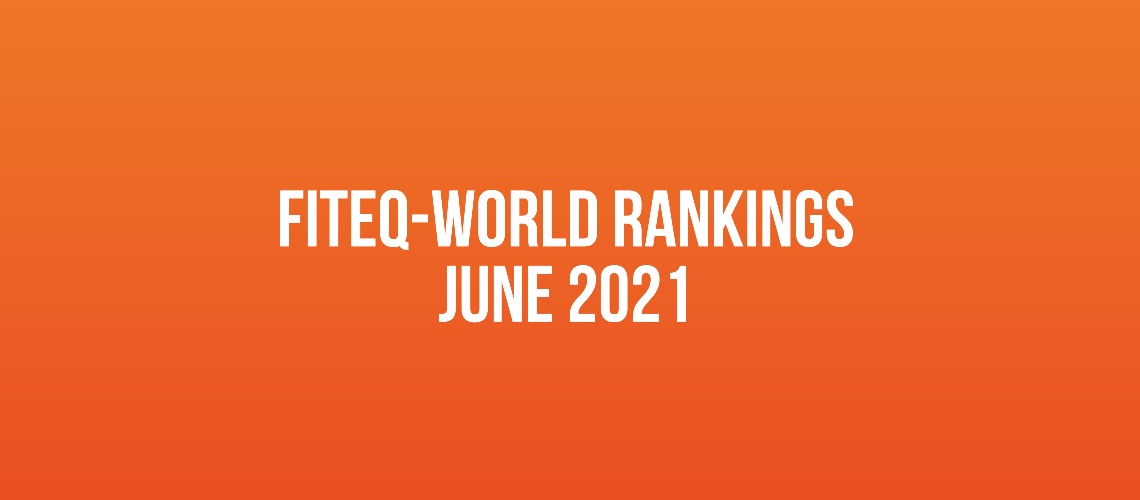 FITEQ publishes June World Rankings
FITEQ has published the latest World Rankings with a number of changes in the top tens of the Singles, Doubles, and Mixed-Doubles.
In the Singles, Hungary's Adam Blazsovics has taken the number one spot with Adrian Duszak of Poland moving down to second. Eswatini's Taribo Bhembe is a brand new entrant into the top 10 as he comes in at number 7. Other notable changes see Abdulai Bangura of Sierra Leone, Szabolcs Ilyes of Romania and Hugo Rabeux of France move up 8, 10 and 19 places respectively to find their way into the top 10.
In the Doubles there are no changes at the top as Hungary's Adam Blazsovics and Csaba Banyik share the number one spot. The USA's Dennis Correia has crept into the top five having previously been in tenth. Romania's Apor Gyorgydeák, Croatia's Luka Pilic and the USA's Carolyn Greco have all moved up into the top 10 after strong recent performances.
In the Mixed-Doubles Brazil's Marquinhos Viera and Natalia Guitler and Hungary's Zsanett Janicsek and Csaba Banyik maintain their hold on the top two places. Adam Blazsovics and Gabriella Kota move up three places to joint fifth strengthening Hungary's representation in the top ten, while Kadiatu G Kamara from Sierra Leone and Ivory Coast's Jessica Okou and Fidel Koffi have moved up three and two places respectively to take seventh and joint eighth.
The full rankings can be found here:
03 Jun 2021