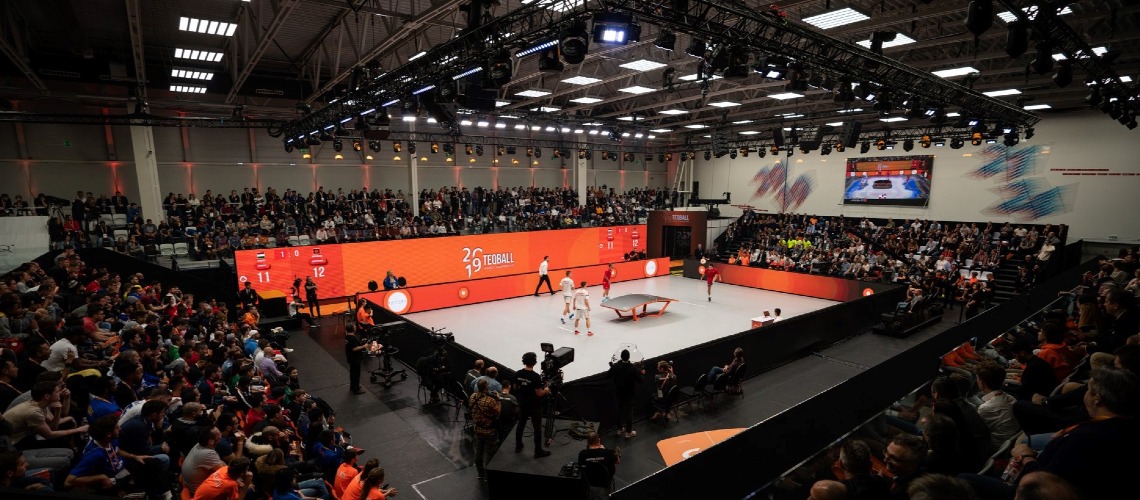 FITEQ updates National Federations on key areas of progress
FITEQ held the latest edition of its online meetings with National Federations, where the focus was on National Federation development, para teqball, and CSR and diplomatic activities. FITEQ Sport Director Matthew Curtain led the meeting and was joined by Head of CSR and Diplomatic Relations Gergely Murányi and Sport Development Manager Réka Reichard.
FITEQ highlighted the impressive growth in the number of National Federations, which has risen from 55 to 110 in the past 12 months. Currently, 71 of the 110 National Federations have received recognition from their National Olympic Committee or government. FITEQ encouraged all National Federations to continue their hard work and focus on establishing clubs, attracting new players and ensuring teqball is promoted as a gender-equal and inclusive sport. FITEQ also updated federations on the National Federation Admin Platform, including the opportunity to create their own website through FITEQ's National Federation Intranet.
Following the launch of para teqball in March 2021, FITEQ has been focused on educating its National Federations on the sport's rules and classification regulations. This week's online meeting gave FITEQ the opportunity to update the federations on the progress that has been made on the para teqball roadmap, which includes education courses for all stakeholders, the development of a competition framework and the first Teqball World Championships para teqball event category.
The CSR and diplomatic activities section of the meeting summarised the key developments FITEQ has made recently, including the launch of the global Table of Peace programme. FITEQ also discussed the Sustainable Development Handbook, published earlier this year, and the opportunities National Federations have to contribute to the UN Sustainable Development Goals (SDGs).
Throughout the meeting, National Federations had the opportunity to ask questions to the three FITEQ representatives. National Federations will be contacted in the near future regarding the details for the next meeting.
10 Jun 2021