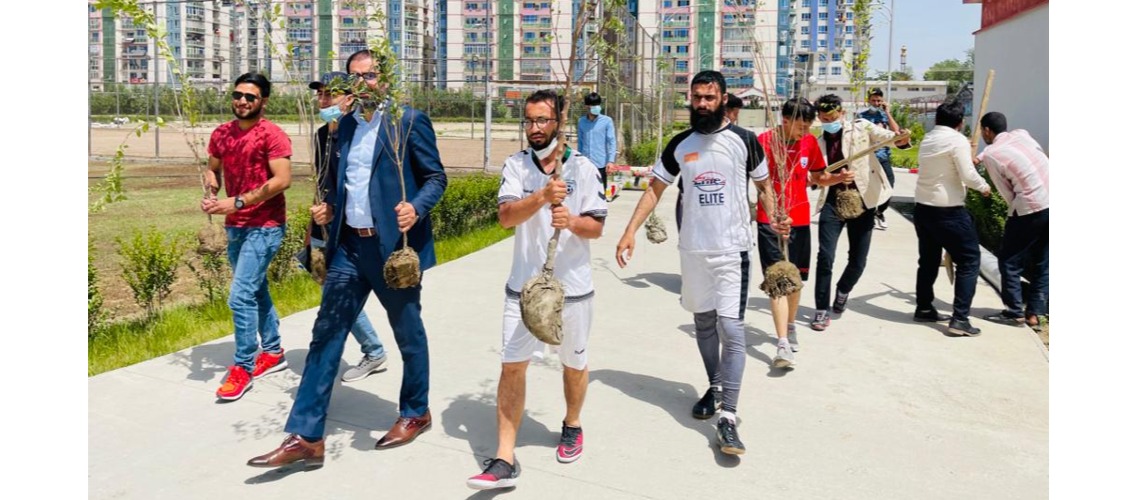 Afghanistan teqball community showcases commitment to sustainability
The teqball community in Afghanistan has demonstrated its commitment to sustainability by implementing a tree planting programme in the capital city Kabul.
Following the guidance set out in FITEQ's Sustainable Development Handbook, three teqball clubs in the country joined forces to participate in the event. FITEQ's handbook, which was published in March 2021, as a way to support all teqball stakeholders in their efforts to be more environmentally and socially conscious.
FITEQ joined the UNFCCC's Sports for Climate Action initiative as a signatory to the Sports for Climate Action Framework in September 2020 and ensuring the teqball community acts in a sustainable way is one of the sport's key priorities.
The Afghanistan Teqball Federation was established in November 2019. Federation President is Dr Mohammad Yonus Popalzay, who is also the Secretary General of the Afghanistan Olympic Committee. Under his leadership, and with the support of FITEQ's Development Programmes, teqball has developed rapidly across Afghanistan. Two players from the country participated at the 2019 Teqball World Championships and athletes are set to compete at teqball's debut as a medal sport at the Asian Beach Games in Sanya.
17 Jun 2021