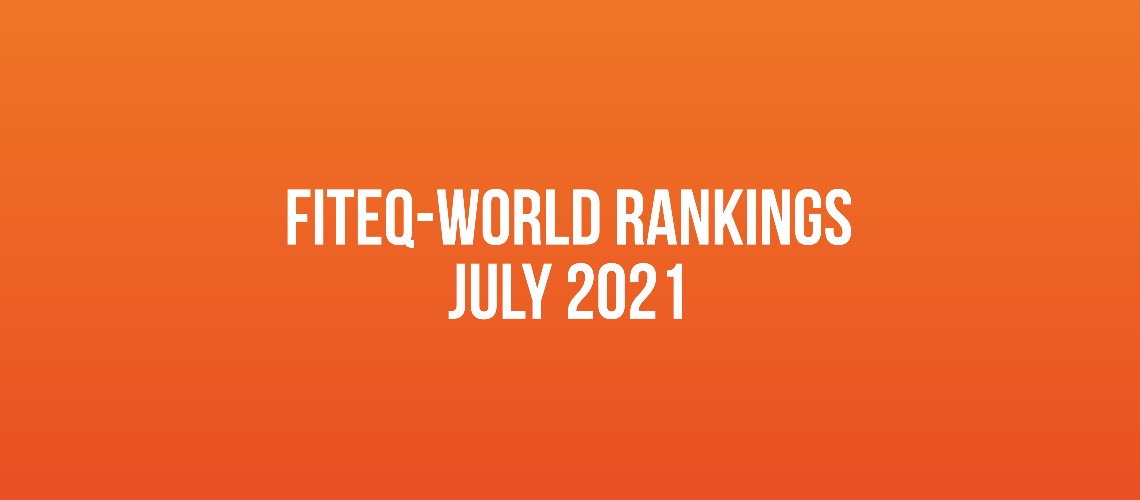 Banyik and Janicsek rise to mixed doubles number 1 ranking
The latest edition of the FITEQ World Ranking has seen Hungarian duo Csaba Banyik and Zsanett Janicsek leapfrog reigning world champions Marquinhos Vieira and Natalia Guitler to take top spot. The rise follows their victory at round 4 of the Hungarian National Challenger Series on 26-27 June. Meanwhile, Czech Republic's Lukas Flaks climbed from number 56 to number 7 in the mixed doubles ranking.
Adam Blazsovics maintained the number one spot in singles, with Romania's Apor Gyorgydeak rising to number two. Poland's Adrian Duszak dropped to number three, whilst Banyik moved down one spot to number five. France's Julien Grondin rose one place to number four, following his impressive victory at the Luneville Challenger Cup on 26 June. His countryman Hugo Rabeux, who was runner-up in Luneville, moved from 10th to 6th in the singles ranking. Poland's Patryk Kaminski (10th) and Serbia's Bogdan Marojevic (9th) are both newcomers to the top ten.
In the doubles ranking, Blazsovics is now the standalone number one, with his partner Banyik dropping down to number two. Romania's Szabolcs Ilyes (3rd) and the USA's Frankie Diaz (4th) have switched places. The highest ranked female player, Carolyn Greco (USA), has moved down two places to number 11. After an active and successful month, Rabeux (9th) has risen two places to enter the top 10.
The full rankings can be found here:
05 Jul 2021