Training drills with Teqball Ambassador Ronaldinho headline wide-range of new content added to FITEQ online education platform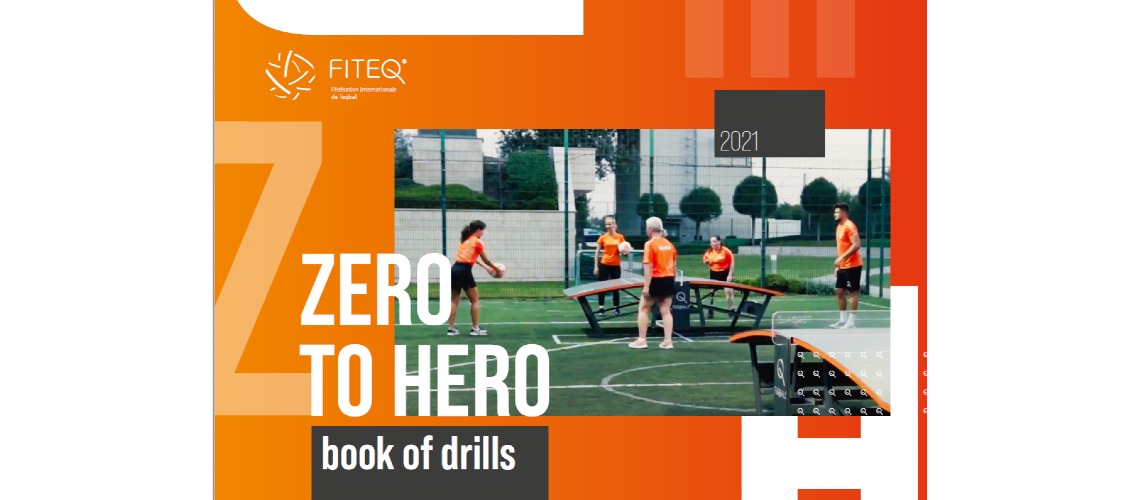 Training drills with Teqball Ambassador Ronaldinho headline wide-range of new content added to FITEQ online education platform
FITEQ has updated its online education platform with new, interactive content for both professional and grassroots teqers, including a collaboration with Teqball Ambassador Ronaldinho, as it aims to keep building awareness of the world's fastest growing sport.
Education has been at the heart of teqball's rise in recent years and the launch of FITEQ's online platform in September 2020 has helped support the continued development of athletes, coaches and referees by providing engaging material for teqers at all levels of the sport. The new content will help ensure the online platform continues to play a key role in making teqball accessible to everyone around the world.
The newly-added content features a series of videos, entitled Book of Drills, which introduce players and coaches to exciting new training ideas and skill challenges. FITEQ has also collaborated with Teqball Ambassador and Brazilian football legend Ronaldinho to produce the R10 Edition video series, which is an interactive training programme for FITEQ members. Moreover, there are 12 new videos in the Zero-to-Hero section, targeted at helping beginners build the fundamental skills of teqball.
In addition to this, FITEQ members can now find 90 new videos in the Challenges section. This includes 30 training videos for practicing without a Teq table, 30 for practicing individually on a folded table, and 30 sessions for a player to complete with a coach. To enhance the benefits of these videos, FITEQ recommends that all players and coaches undertake the FITEQ Coaching Course Level Intro, which is fully online and free of charge.
The online platform also features the official online FITEQ Referee Level C course. Both the coaching and referee courses contain videos for each module, supporting documents, practices tests and official exams. There are modules focused on introductions to coaching and refereeing, the rules and regulations of teqball and FITEQ's Zero-to-Hero programme. Furthermore, the website includes the sport's Official Rules and Regulations, ensuring all essential resources are easily accessible to the entire teqball family. Finally, there are coaching and referee handbooks available and introductions to FITEQ sport management and competition management, ensuring the platform caters for all.
15 Jul 2021