Para teqball introduced to Slovakia at country's Olympic Festival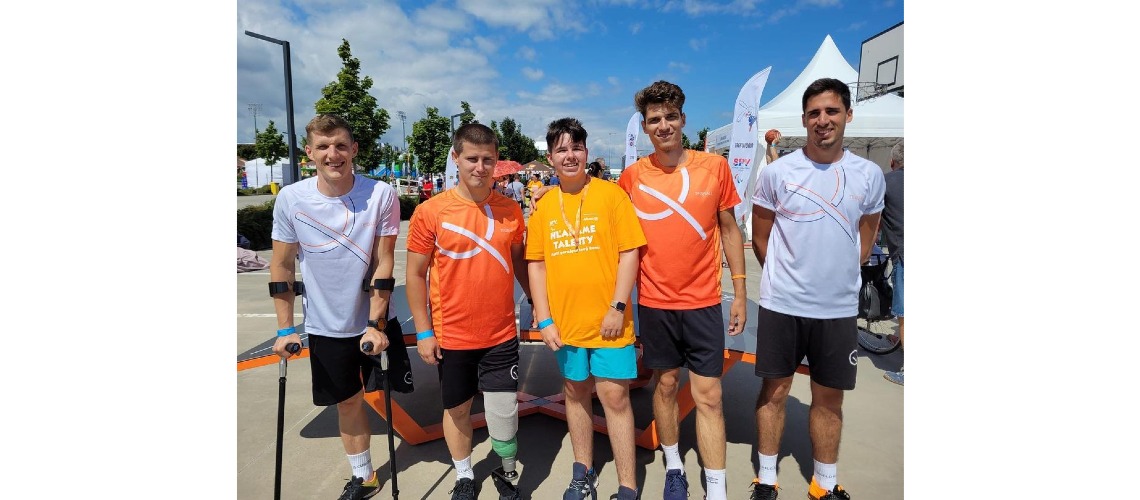 Para teqball introduced to Slovakia at country's Olympic Festival
The Slovak Olympic and Sports Committee is one of a number of National Olympic Committees running an Olympic Festival to coincide with the Olympic Games Tokyo 2020. Teq tables have added to the party atmosphere at the festival, which is offering young athletes and sports fans the chance to try new sports, meet with Olympians and watch the Games.
The Olympic Festival project is backed by the International Olympic Committee (IOC) and this year, festivals are being organised in over 10 countries – the most there has ever been.
On 6 August, the Slovak Paralympic Committee organised a National Paralympic Day at the festival to help promote the upcoming and Paralympic Games and parasports generally. The National Teqball Federation of Slovakia, together with FITEQ, introduced para teqball to parasport athletes at the festival, as well as to Slovak Paralympic Committee President Ján Riapoš.
Blanka Dávid, Executive Assistant to FITEQ Sport Director Matthew Curtain, led the para teqball activities at the festival, saying, "It was inspiring to see so many people playing para teqball for the first time. Our parasport is making great progress and the support of National Paralympic Committees as we have seen here in Slovakia will help take it to the next level."
Para teqball was launched in March 2021, headlined by the publication of the Official Rules and Regulations of Para Teqball and the Para Teqball Classification Regulations. Guided by its belief that sport is for all, FITEQ has always aimed to be as inclusive as possible. In parallel to the global development of teqball, FITEQ has therefore been in the process of developing the world's newest parasport for the past three years. The creation of the Para Teqball Classification Regulations is now providing a structured framework for the sport and helping create new parasport stars.
13 Aug 2021