Banyik returns to top of doubles World Ranking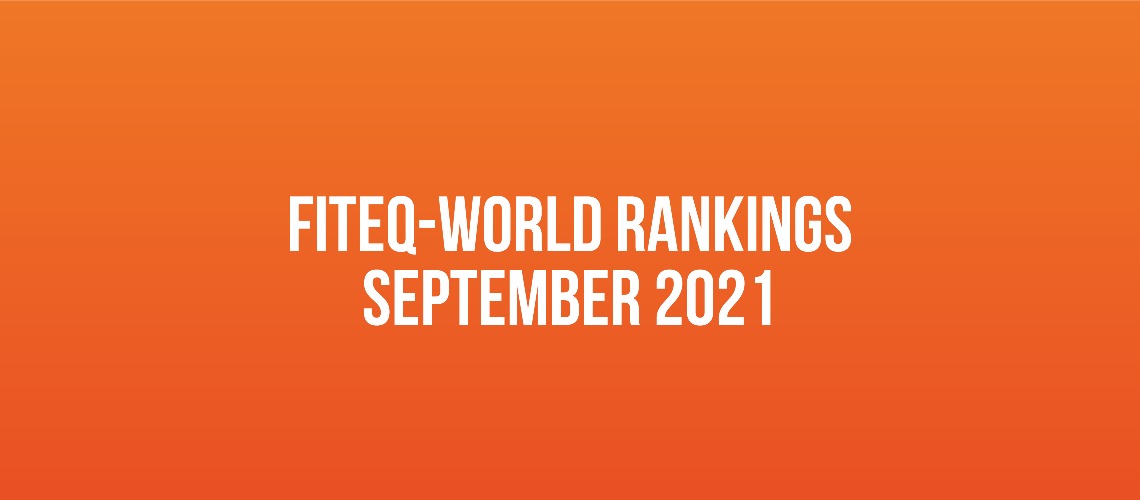 Banyik returns to top of doubles World Ranking
Hungary's Csaba Banyik has risen to the top of the FITEQ doubles World Ranking, overtaking his long-term partner and fellow 2019 world champion Adam Blazsovics. Banyik's impressive form throughout August, including gold with Blazsovics at the Balatonfured Challenger Cup and silver with compatriot Balazs Katz at the Jidvei Beach Challenger Cup in Romania, led to his return to the top of the ranking.
Dennis Correia maintained third place in the doubles ranking, whilst his countryman and doubles partner Luka Pilic rose to number four. The pair had a successful last outing at the Boston Challenger Cup, defeating Santhy Montufar and Brian Pereira 2-0 (12-4, 12-10) in the final. Meanwhile, Brazil's Leonardo Lindoso De Almeida moved from 29 to 17 in the doubles ranking after a series of impressive displays in his country's National Challenger Series. He also went from 28 to 19 in the singles ranking.
Blazsovics kept top spot in the singles, with Romania's Apor Gyorgydeak staying in second place. Banyik rose from 5 to 3 in the ranking, with former World Number 1 Adrian Duszak falling to fourth and France's Julien Grondin to fifth. Katz was the only newcomer to the top 10, following his bronze medal in Jidvei. Serbia's Nikola Mitro, ranked sixth in mixed doubles and eleventh in doubles, catapulted from 50 to 21 in the singles ranking after victory in the Serbian National Challenger Series round 4.
In the mixed doubles, Marcos Vieira and Natalia Guitler remained at the top of the ranking. The reigning mixed doubles world champions took home the title at the recent Buzios Challenger cup in Brazil. Hungary's Banyik and Zsanett Janicsek stayed in equal third position, whilst Mitro and partner Maja Umicevic moved up one spot to equal fifth. The highest risers were Lindoso De Almeida and Vania Moraes Da Cruz, who went from 26 to 8 in the ranking after silver at the Buzios Challenger Cup and a string of other impressive performances in the National Challenger Series.
The full rankings can be found here:
06 Sep 2021