FITEQ aiming to inspire future generation of teqers in England's most successful football cities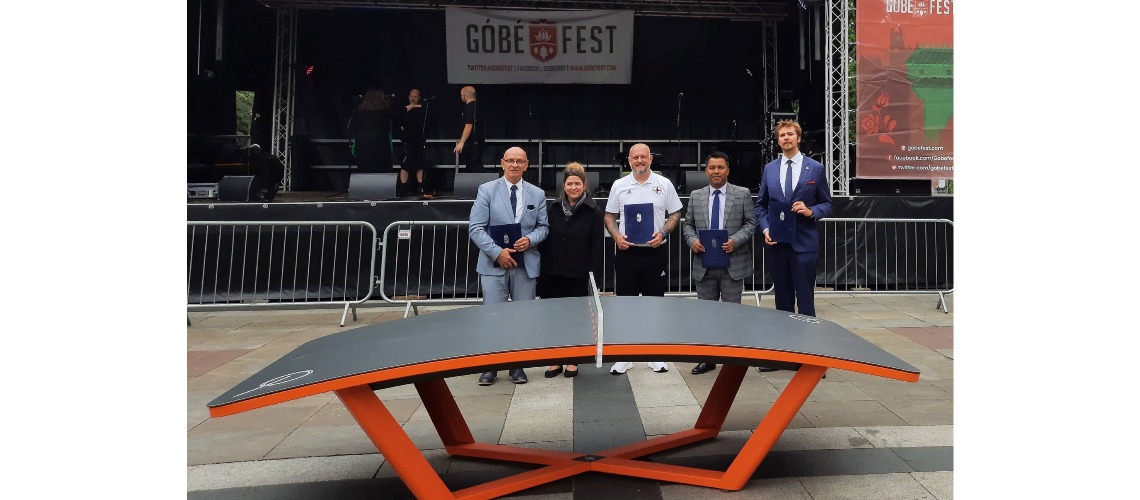 FITEQ aiming to inspire future generation of teqers in England's most successful football cities
Teqball promotional events were held in Liverpool and Manchester this week, with the aim of engaging the future generation in the world's fastest growing sport. The events, organised by FITEQ, the Consulate General of Hungary in Manchester, the Foreign and Commonwealth Office, and local authorities in each city, were part of celebrations to commemorate the 100th anniversary of diplomatic relations between Hungary and the UK.
The two cities in the north-west are home to the most successful football clubs in England's history, with Manchester United the holder of 20 top flight titles and Liverpool 19. Everton, based on Merseyside, and current Premier League champions Manchester City are also in the top 5 most successful clubs based on league titles won. The two cities' passion for football makes them both ideal settings for discovering the next star of teqball.
FITEQ provided multiple tables to both cities, as well as to the England Amputee Football Federation, with the ambition being to use the promotional events to kickstart long-term growth in participation in teqball and para teqball.
In Manchester the promotional event was held at Gobéfest, which is one of the largest celebrations of arts & culture from the Carpathian Basin in the United Kingdom. The Mayor of Greater Manchester Andy Burnham joined the public in trying the sport at Gobéfest, whilst Manchester City Council Deputy Leader Luthfur Rahman OBE spoke about the potential of teqball to provide an exciting new way for young people to stay active. The tables donated by FITEQ will now be based permanently in front of the Velodrome next to Manchester City's Ethiad Stadium.
Krisztina Kátai-Nagy, Consul General of Hungary in Manchester, István Iglói-Nagy, Head of the Sports Diplomacy Department from the Hungarian Ministry of Foreign Affairs and Trade, and Gergely Murányi, FITEQ Head of CSR and Diplomatic Relations, attended events in both Manchester and Liverpool. In Liverpool, the Deputy Mayor Jane Corbett, as well as several other city councillors played teqball at the promotional event. In Liverpool, the Jeffrey Humble Football Hub and the Simpson Football Hub (Liverpool Hillfoot Road L25 7UJ) will be home to the Teq tables.
FITEQ Head of CSR and Diplomatic Relations Gergely Murányi said:
"Teqball and para teqball is a sport which can be played anytime and anywhere, indoor and outdoor, regardless of age and gender. The initiative of a donation is part of FITEQ's ongoing effort to drive the growth of the sport globally and engage young people in active and healthy living. A number of world-class footballers have been attracted by the game such as the Brazilian ex-footballer Ronaldinho, one of the ambassadors of teqball. As Manchester and Liverpool are both incredibly passionate about football, we believe there is a huge opportunity to introduce teqball and para teqball to more people and inspire the next generation of teqers in Liverpool to become a part of the global teqball family."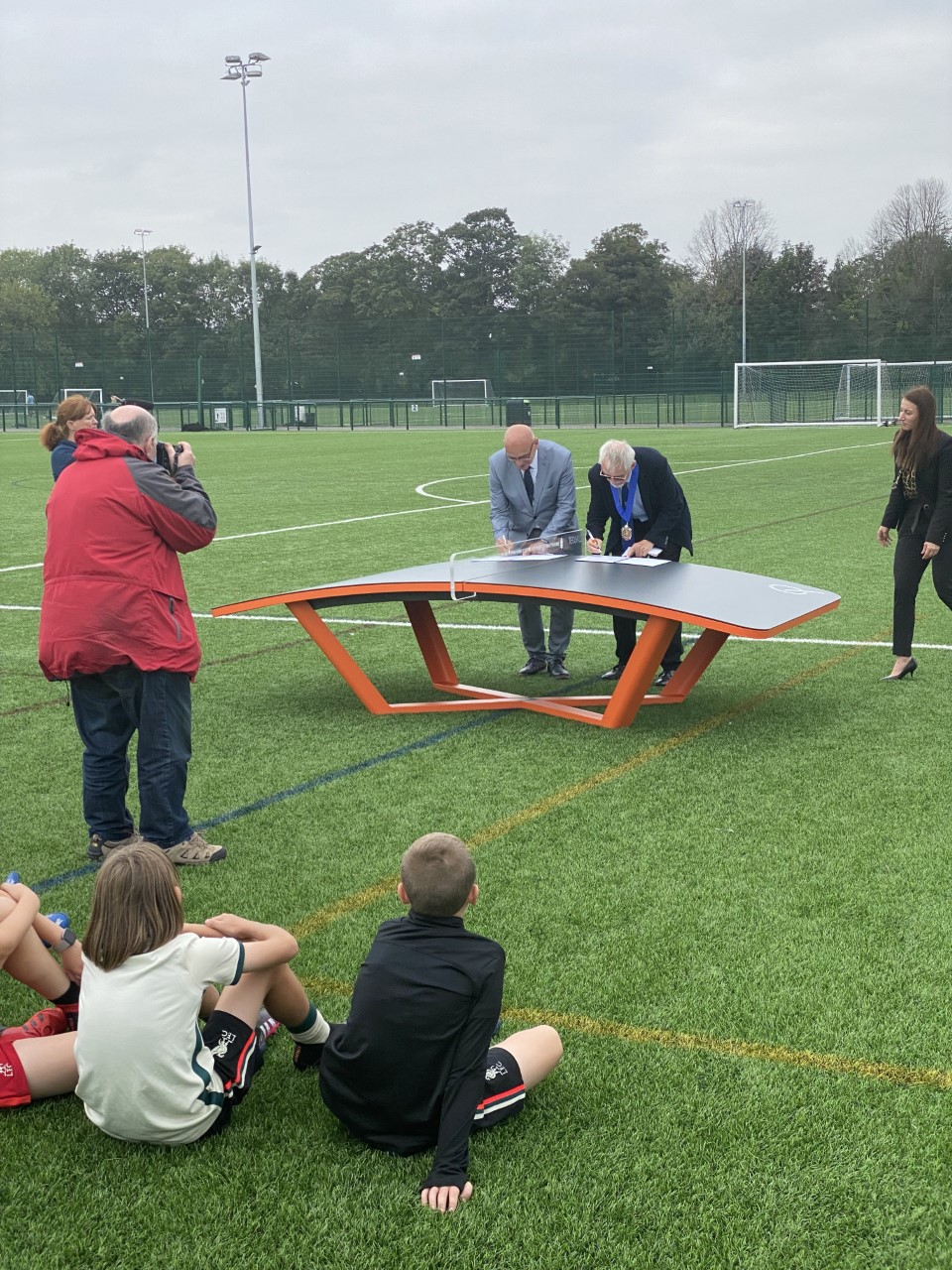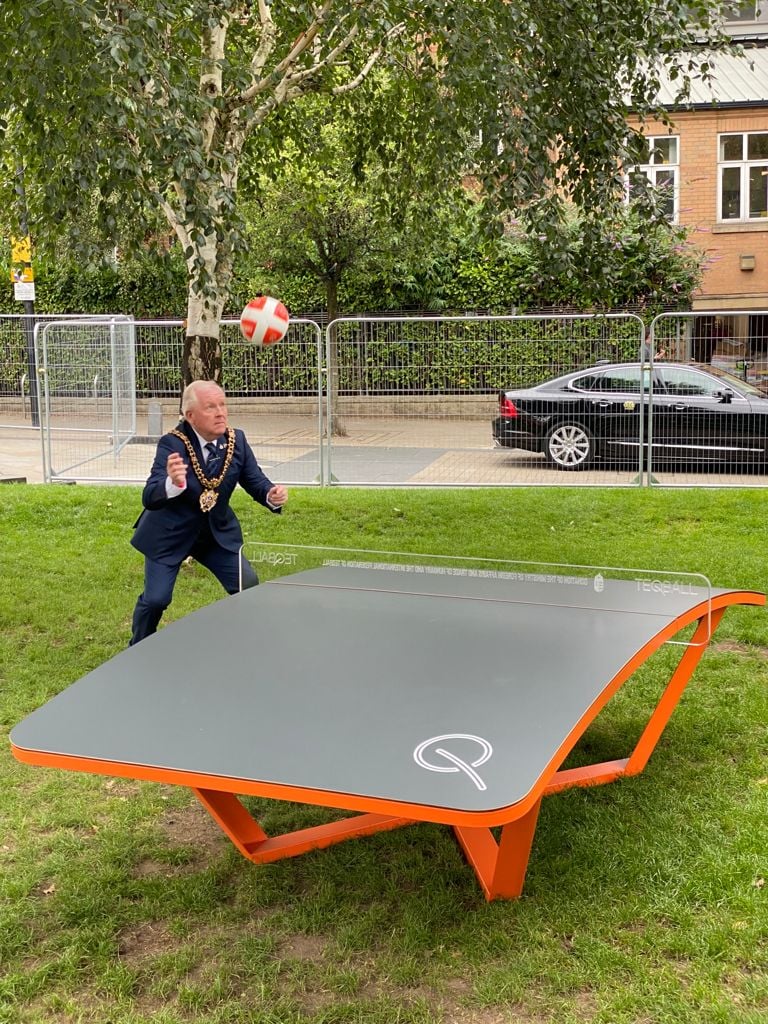 09 Sep 2021