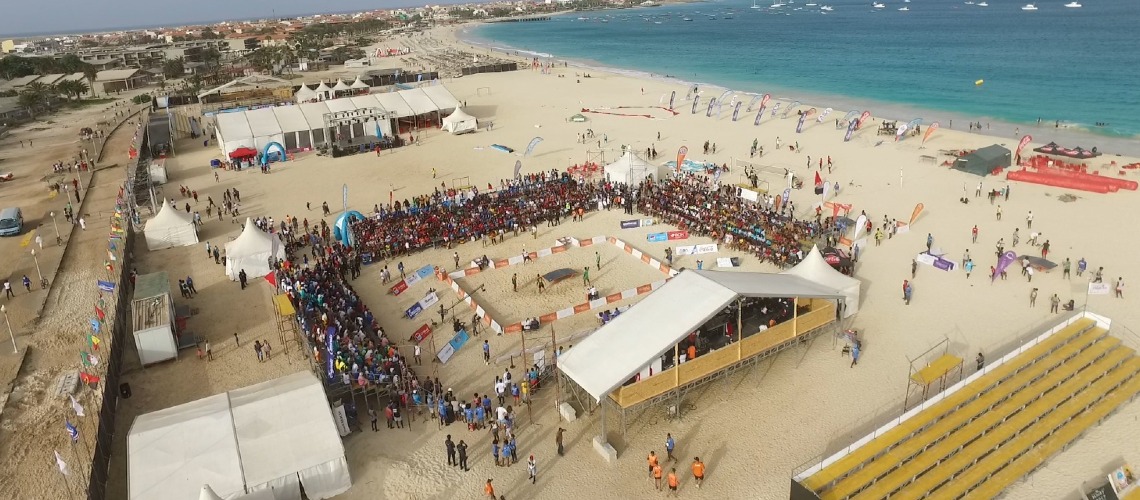 European Tour opener to kickstart new era of teqball events
Cervia, Italy will welcome the continent's best teqers for the first European Tour event on 24-26 September. The competition marks the start of a new era of teqball events, with FITEQ currently revising its calendar for 2022 and beyond. The ambition of the new competition structure is to bring increased prize money and greater global interest to the sport's elite level events.
The beach competition at the Fantini Club in Cervia will feature men's doubles and mixed doubles categories, with former world champions Bogdan Marojevic and Nikola Mitro, as well as reigning world champions Adam Blazsovics and Csaba Banyik, looking to be crowned as the first European Tour winners.
Europe is the leading continent in terms of medals won at the Teqball World Championships and the current World Ranking, and 50% of the world's top 20 doubles players will compete in Italy this week. The prize money for the event will be $30,000, which is the third highest in teqball's history for a single event (behind the past two World Championships).
The European Teqball Tour opener is a sign of the future direction of teqball events at the elite level. FITEQ is seeking to increase the number of full-time professional players, whilst continuing to develop the sport at the grassroots level through club and regional tournaments. Full details on the revised competition structure will be communicated in the near future.
Teqball Co-Founders Gábor Borsányi (FITEQ President), Viktor Huszár (FITEQ Chairman) and György Gattyán (Vice President) said: "This is a very exciting time for everyone in the teqball family. Our sport is continuing to grow rapidly around the world at a grassroots level, so at FITEQ we need to keep pace with that and have an elite level, professional competition structure that reflects the global nature of teqball. The event in Cervia is certainly a sign of what the future may hold, and importantly it will give us valuable insights as we finalise the calendar for 2022 and beyond."
24 Sep 2021