Romania and Serbia set to host National Challenger Series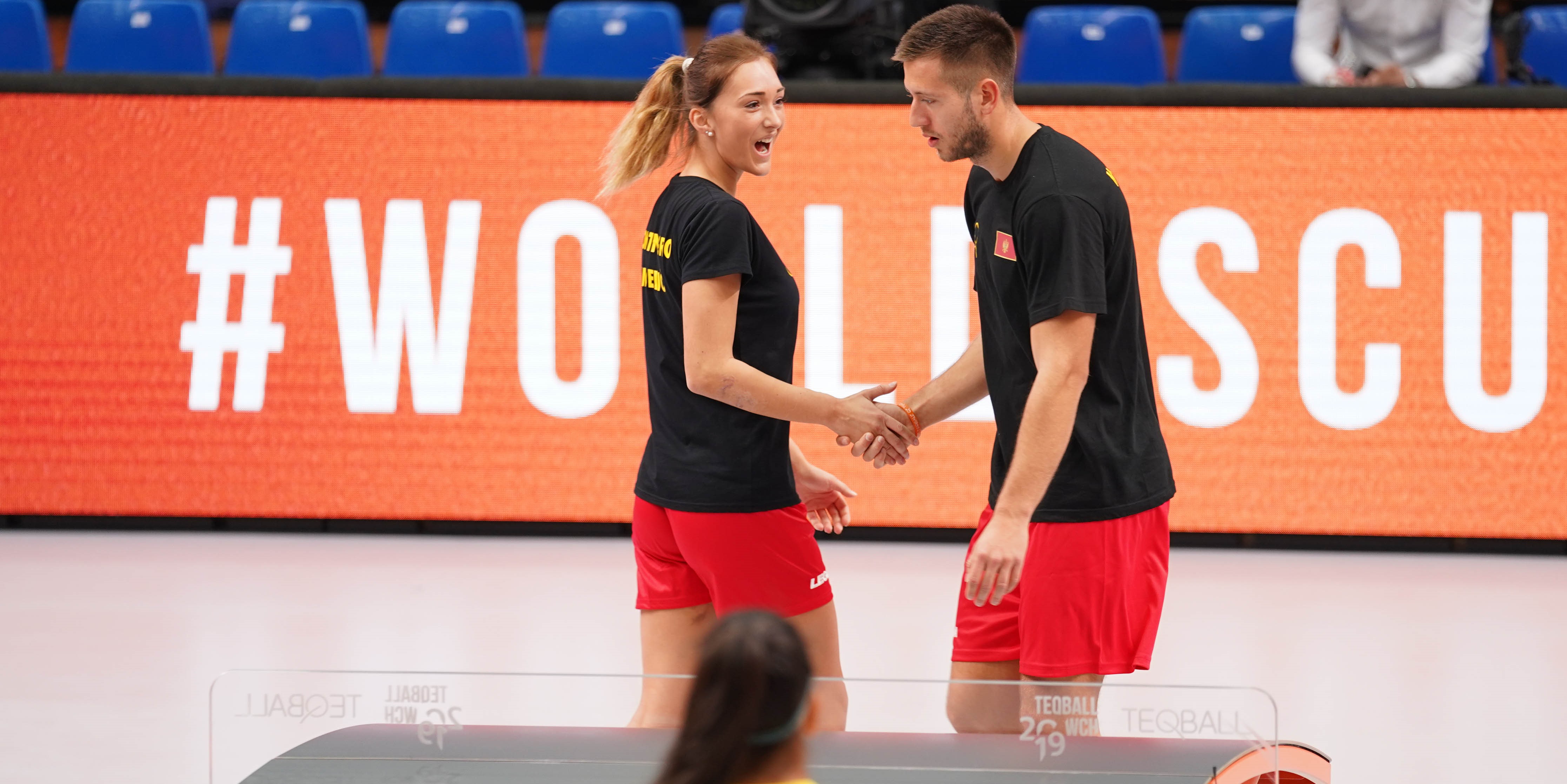 Romania and Serbia set to host National Challenger Series
This weekend (3-4 October) will see the next two editions of FITEQ's National Challenger Series, with the best athletes in Romania and Serbia set to compete in singles, doubles and mixed doubles events.
In Serbia, the 2018 doubles world champions, Bogdan Marojevic and Nikola Mitro, will participate in all three categories in Novi Sad, including partnering with each other in the doubles competition. Marojevic, who was a semi-finalist in the singles at the 2018 and 2019 World Championships, will be aiming for gold in this category but will face the challenge of overcoming his doubles partner Mitro.
In Romania, bronze medallists in the 2019 Teqball World Championships mixed doubles, Zsolt Lázár and Rita Mitri, will be the ones to watch in a highly competitive field. Meanwhile, Apor Györgydeák, who finished third in the recent Beach Teqball Challenger Cup in Eger, will be looking to go one step further this time round and reach the final in Odorhieu Secuiesc.
Thirteen female teqers have confirmed their entry for the event in Romania and eight in Serbia, further highlighting the commitment to gender balance in teqball.
The National Challenger Series, which kick-started at the end of August, is a pathway for athletes to earn qualification points for the Teqball World Championships in 2021, whilst also acting as a way for athletes to earn World Ranking points and prize money during the ongoing challenging times.
Further information on the Serbian Challenger Series can be found - HERE
Further information on the Romanian Challenger Series can be found - HERE
02 Oct 2020