National Challenger Series in full swing with three countries set to host weekend events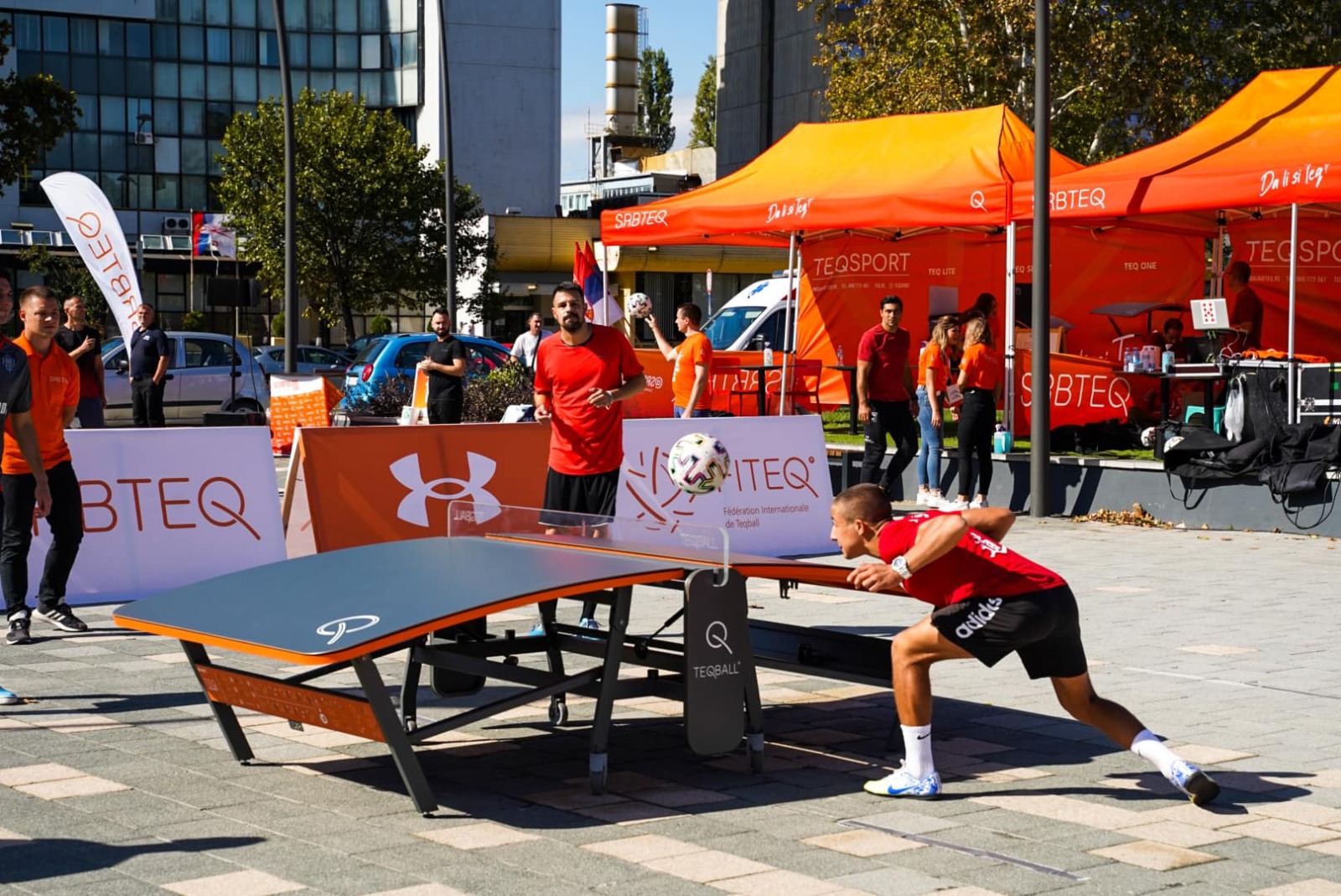 National Challenger Series in full swing with three countries set to host weekend events
FITEQ's National Challenger Series is gathering momentum as the governing body for teqball continues to support the return of competitive action during the COVID-19 pandemic. Hungary and Serbia are set to host their second editions of the series this weekend (10-11 October), whilst Portugal prepares to host its first round of competition. In all three tournaments, there will be singles, doubles and mixed doubles events.
In Budapest, World Champion Adam Blazsovics will be looking to repeat his dominance in round one of the Hungarian series, where he won gold in the singles, doubles and mixed doubles. However, he will once again be challenged by his doubles partner Csaba Banyik, rising star Adam Bako and many others in a highly competitive singles field. Teqball World Championships 2019 doubles winners Blazsovics and Banyik will be strong favourites in the doubles, whilst Banyik and Zsanett Janicsek will be looking to avenge their round one defeat to Blazsovics and Gabriella Kota in the mixed doubles.
In Belgrade, Bogdan Marojevic will once again be favourite in the singles competition, after securing first place in round one. Like Blazsovics, he will also face competition from his doubles partner Nikola Mitro. The pair will be favourites to take home the doubles title, whilst in the mixed doubles Mitro and Maja Umicevic will be the ones to beat.
The first round in Portugal is set to be an entertaining affair, with a number of high-quality athletes looking to take their form in local tournaments into the National Series in Santarém. Teqball is one the rise in the football-loving country, with an increasing number of coaches and referees gaining their qualifications to complement the wide pool of talented teqers.
The National Challenger Series, which kick-started at the end of August, is a pathway for athletes to earn qualification points for the Teqball World Championships in 2021, whilst also acting as a way for athletes to earn World Ranking points and prize money during the ongoing challenging times.
Further information on the Hungarian Challenger Series can be found - HERE
Further information on the Serbian Challenger Series can be found - HERE
Further information on the Portugal Challenger Series can be found - HERE
09 Oct 2020