FITEQ General Secretary Marius Vizer Jr holds series of monthly continental meetings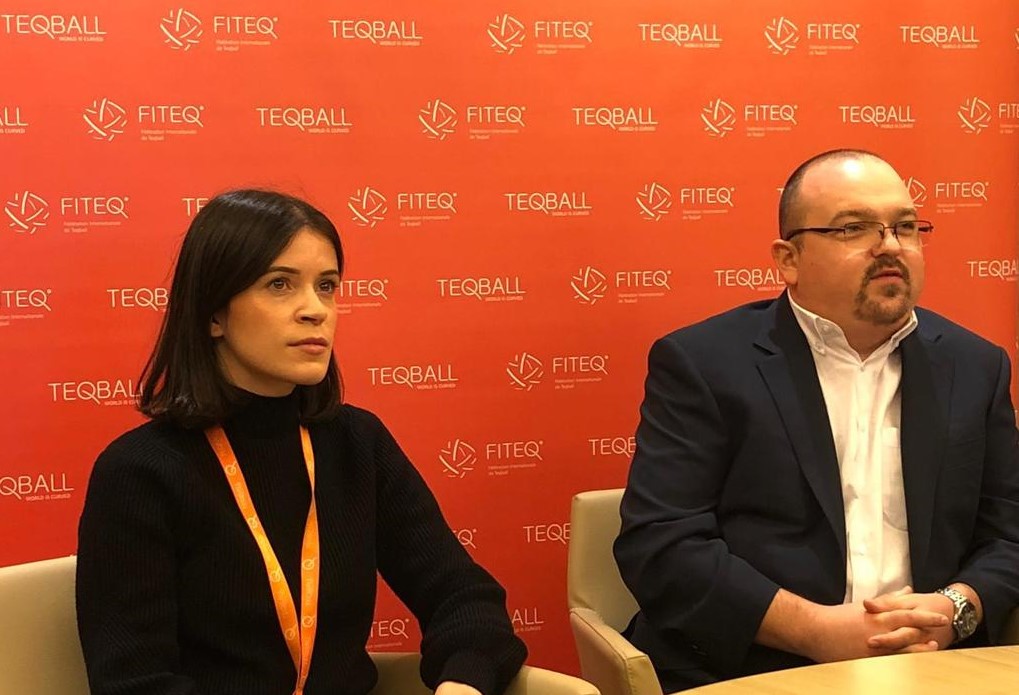 FITEQ General Secretary Marius Vizer Jr holds series of monthly continental meetings
On behalf of FITEQ, General Secretary Marius Vizer Jr was delighted to engage with National Federations from all five continents through a series of online meetings, helping further strengthen the relationship between the governing body and all stakeholders in the teqball family.
The meetings were held online, with the first edition of the new communication channel between FITEQ and its National Federations involving the participation of 56 National Federations in five separate meetings. Vizer Jr streamed live from the FITEQ headquarters in Budapest, with the governing body's continental representatives also taking part in the meetings.
There were representatives from 26 countries in Asia, 14 in Africa, 9 in Europe, 4 in Oceania and 3 in the Americas, with a number of National Olympic Committee Presidents and Secretaries General also joining their National Federation counterparts.
Vizer Jr gave an update on FITEQ's recent milestones, notably becoming an official Signatory to the World Anti-Doping Code and signing a partnership agreement with the Olympic Channel. He also informed National Federations about FITEQ's commitment and focus on growing, developing and expanding further upon its GAISF Observer Status. In each meeting, Vizer Jr also presented an overview of the development in each of the five continents, helping ensure a global perspective was shared with the teqball family.
A key focus of the meetings was a discussion on FITEQ's National Federation and Club Development programmes. Through the two programmes, FITEQ is aiming to help build the foundations for the long-term growth and success of the sport all over the world. From initial financial and infrastructural support, to the provision of education, coach and referee courses, FITEQ is committed to supporting National Federations and clubs as they embark on their teqball journey.
The updates from Vizer Jr were followed by a Q&A session with the National Federations, giving them the opportunity to quiz the FITEQ General Secretary on an array of topics in an open and transparent way. Federations were able to submit questions prior to the meetings, as well as during the Q&A session, ensuring all questions were answered.
Following the meetings, Vizer Jr said: "Maintaining an open dialogue with all stakeholders in the teqball family is essential for the sport's ongoing global development. Particularly with the current travel restrictions in many countries, holding online monthly meetings will be essential for sharing important updates and hearing about best practice in different countries. The feedback we have received about this initiative has been very positive and I want to thank all the participants who joined and made the meetings a really worthwhile exercise."
12 Oct 2020