Portugal hosts successful first National Challenger Series whilst Marojevic and Mitro dominate again in Serbia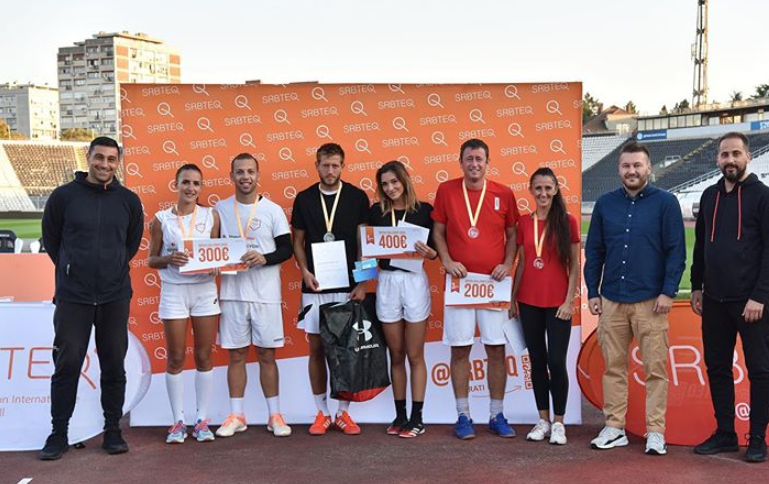 Portugal hosts successful first National Challenger Series whilst Marojevic and Mitro dominate again in Serbia
Three highly entertaining National Challenger Series were held on 10-11 October, with world-class athletes returning for round two of the respective series in Hungary and Serbia. Meanwhile, a successful first edition was hosted by the Portuguese National Federation, where athletes demonstrated the great potential of the up-and-coming teqball country.
In an impressive first round in Santarem, Portugal, Antonio Henriques defeated Alan Cavalcanti 2-1 (12-8, 8-12, 12-8) in the singles final. Henriques then narrowly missed out on the doubles gold, as he and partner Joao Pinheiro lost to Lucas Prado and Antonio Borges 2-0 (12-7, 12-11) in a high-quality final. In the mixed doubles, Ines Lopes and Renato Bento secured first place with a 2-0 (12-7, 12-5) victory over Ana Luis and Joao Coelho. After the success of round one, Portugal's rising teqball stars will be preparing for the next edition of the series in the weeks ahead.
In Budapest, the Phoenix Teqball Academy welcomed the best athletes from across Hungary, who displayed a very high-standard of play across both days of competition. In the singles, bronze medallist from round one, Adam Bako defeated Ádám Blazsovics 2-1 (6-12, 12-11, 15-13) in a thrilling final, after overcoming silver medallist from round one Csaba Banyik in a tight semi-final. Blazsovics raced into a 9-2 lead in the final set, before Bako completed a memorable comeback. Great sportsmanship complemented the outstanding talent on display, with Blazsovics informing the referee that he had made a repeated return at a key moment (11:11) of the deciding third set. Martin Csereklye won bronze after beating Banyik 2-1 (12-8, 6-12, 12-10) in the third place play-off.
After the final Bako, said: "The competition itself was on a very high standard, because a lot of excellent players came from all over the country. I tried to prepare as much as I could after the previous event both physically and mentally. I think I was most mentally weak in September, so I had to improve on that. Despite facing tough opponents, I managed to march to the final, where I faced Adam Blazsovics. In a very exciting match, I managed to win a 2-1 and stand on the top step of the podium for the first time in my career. Hopefully I can achieve a similar result in the next round. I am very happy with this success and want to thank everyone who supported me in this competition!"
In the doubles, pre-tournament favourites Blazsovics and Banyik delivered a convincing performance in the final, overcoming Bako and Soma Fordos 2-0 (12-9, 12-7). In the mixed doubles, round one runners-up Banyik and Zsanett Janicsek went one step further, defeating Bako and Lea Vasas 2-0 (12-10, 12-10) in the final to take home the gold. Following the event, Janicsek said:
"After the first round of the series, we had only one goal in mind: to win. Csabi and I both knew that we could only have a chance to win if we were at our best during this event. We were aware of this, so we played very stably with the right mentality and concentration. The final was a very difficult match, but we were able to stay calm even in critical situations, as evidenced by the fact that we turned both sets from a losing position. We got our way and I'm proud of our performance!"
In Serbia, a well-organised event was hosted in the FK Partizan Belgrade Stadium, where double gold medallist from the first round, Bogdan Marojevic, once again showed his class to repeat his singles and doubles success. As was the case in round one, Marojevic defeated Nikola Mitro in the singles with a tightly fought 2-1 (12-8, 11-12, 12-9) victory, before the pair teamed up to take home the doubles gold. In the final, the Teqball Liman Club duo comfortably overcame Vukasin Adamovic and Vukasin Strboja 2-0 (12-4, 12-1). Mitro's doubles prowess was on display once again in the mixed doubles, as he and partner Maja Umicevic secured their second National Challenger Series victory with a 2-0 (12-6, 12-7) win over Dragana Tanasic and Slobodan Simic.
Following the event, Marojevic said: "The event was very successful for us, the Teqball Liman team. We won first place in all three categories and thus confirmed that we are the best players in Serbia at the moment. Of course, for me, the focus was on the singles and doubles categories, where I won first place in both categories and I am sincerely very pleased with this success. The organisation was at a great level, and I am glad that tournaments all over our country have started to be held. I hope that this will continue this year, as well as in the following years, because the current progress is the right path for teqball becoming an Olympic sport."
Mixed doubles champion, Maja Umicevic added: "It was a real pleasure to be a part of both rounds of the Serbian Challenger Series. We have all missed the competitions, which are big step for teqball's development as it gets more popular. I am very pleased with the second round, as it went even better than the first, considering our performance, and considering the whole event. The organisers considered everything after the first round, and improved some details, so it went smoothly. I am delighted with my performance this weekend, winning the gold in mixed-doubles. Players are getting better and better, and playing with the good rivals is always a good way to improve, both individually and as a team."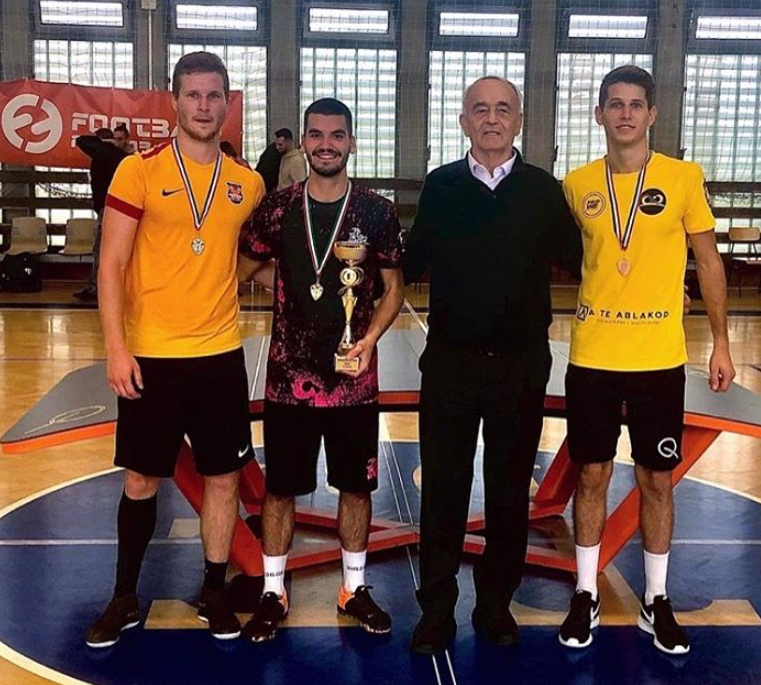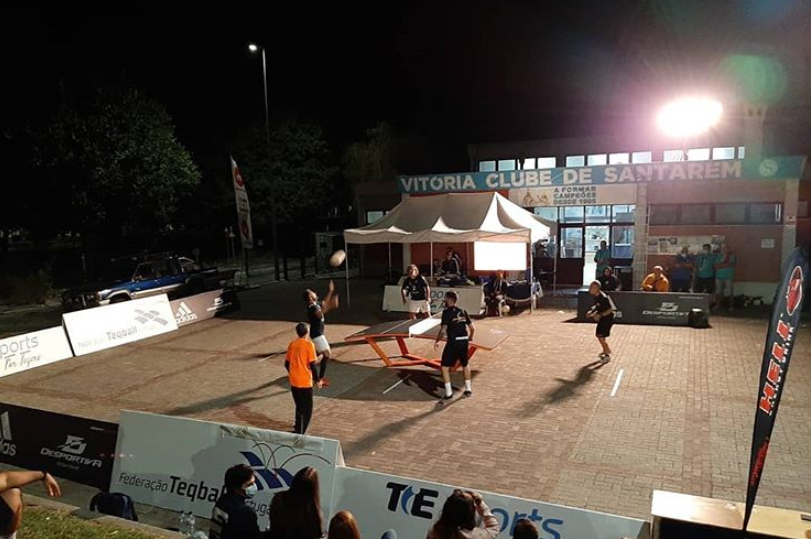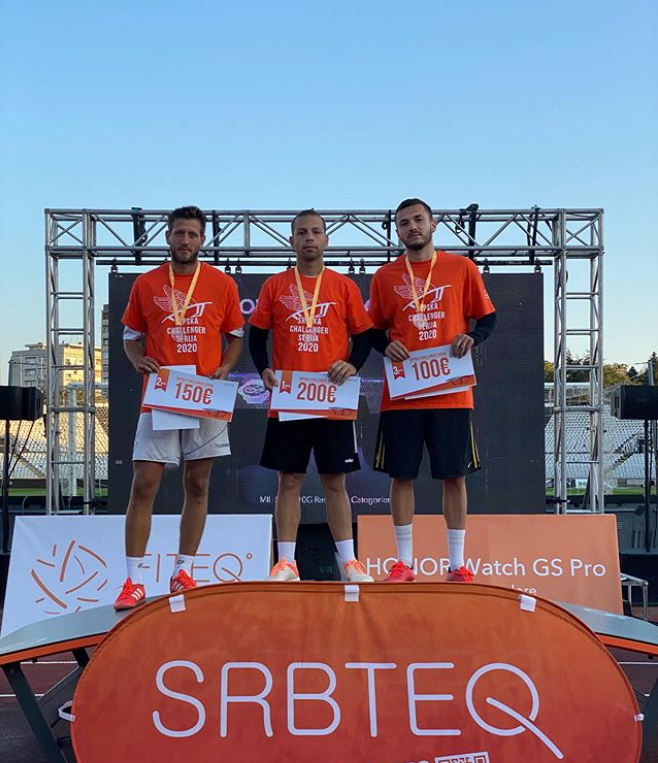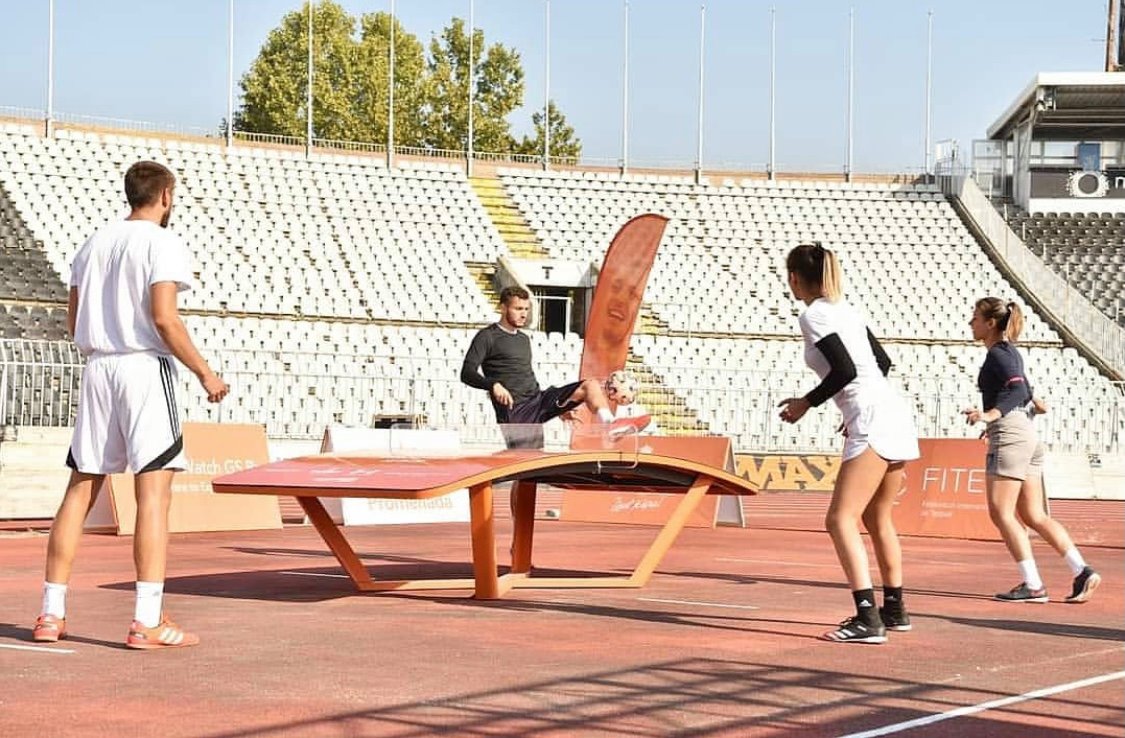 13 Oct 2020