Launch of Teqball Campus programme set to further increase youth participation in China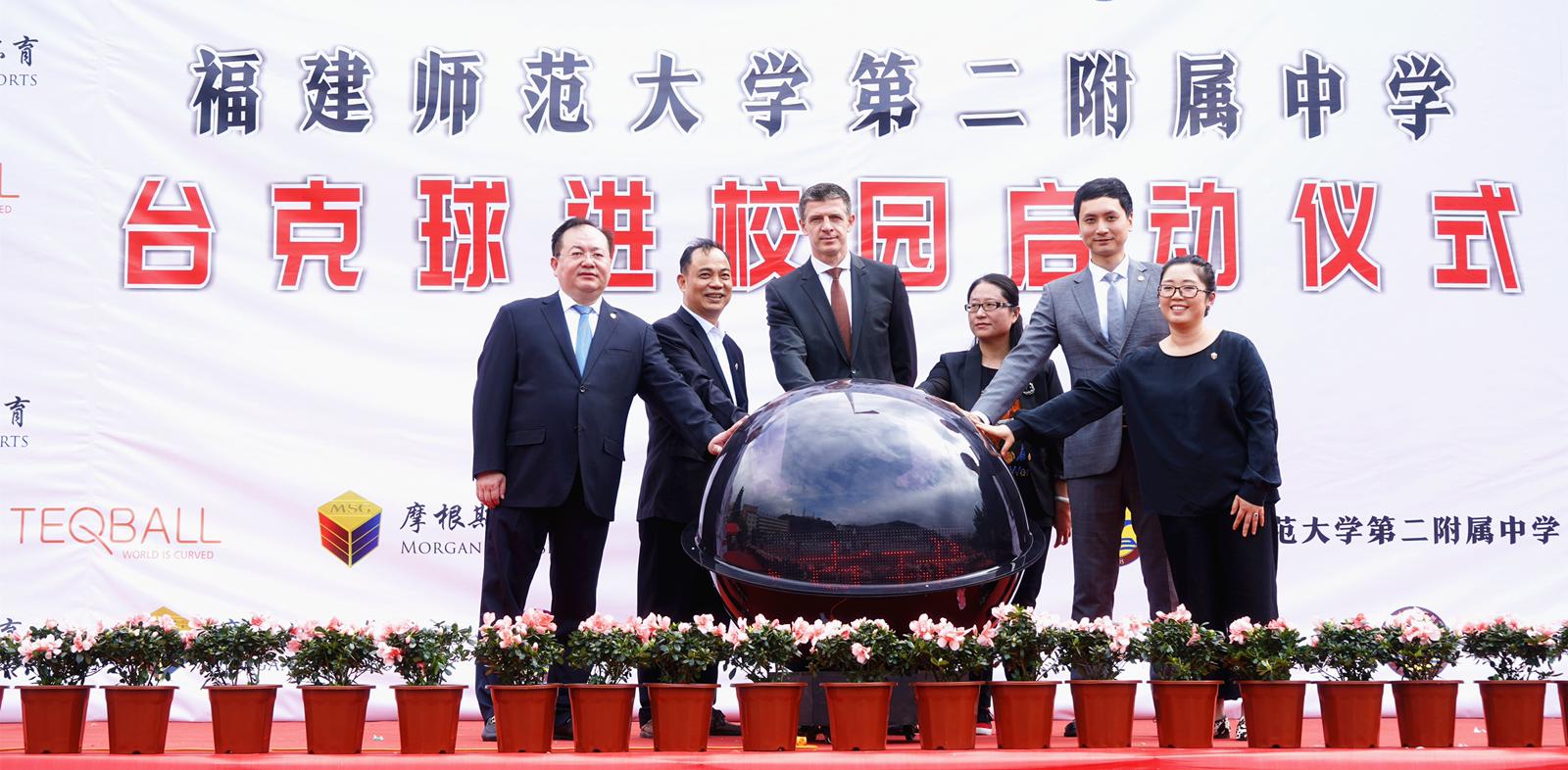 Launch of Teqball Campus programme set to further increase youth participation in China
The development of teqball in China has reached another important milestone with the launch of the "Teqball Campus" grassroots engagement programme, which is aiming build awareness and further increase participation in the sport ahead of the Sanya Asian Beach Games.
The Second Affiliated High School of Fujian Normal University hosted a launch ceremony for the new programme, which is looking to build on the growing appetite and passion for the sport in China's Fujian Province. MorganStar Group, an official Teq table retailer, cooperated with the school to provide its students with more opportunities to play the world's fastest growing sport. Following the successful launch, the programme will be rolled out to other schools in Fujian Province and across China.
Mr Bolla Szilard, Hungarian Consul General in Shanghai, gave a speech at the launch event where he outlined the benefits of playing teqball for young people. Also in attendance at the ceremony were Ms Liang Mengqiao, Deputy Director of the Education Bureau of Mawei District and Zhu Zhenrong, President of the Second Affiliated High School of Fujian Normal University.
The launch of the Teqball Campus programme is the latest initiative in China, following September's teqball exhibition during the Beijing Olympic City Sports Culture Festival to mark the official launch of the sport in the Chinese capital. Teqball continues to make significant progress in the country ahead of its debut as a medal sport at the Asian Beach Games in Sanya next year.
19 Oct 2020