Adam Blazsovics rises to World Number One in FITEQ World Rankings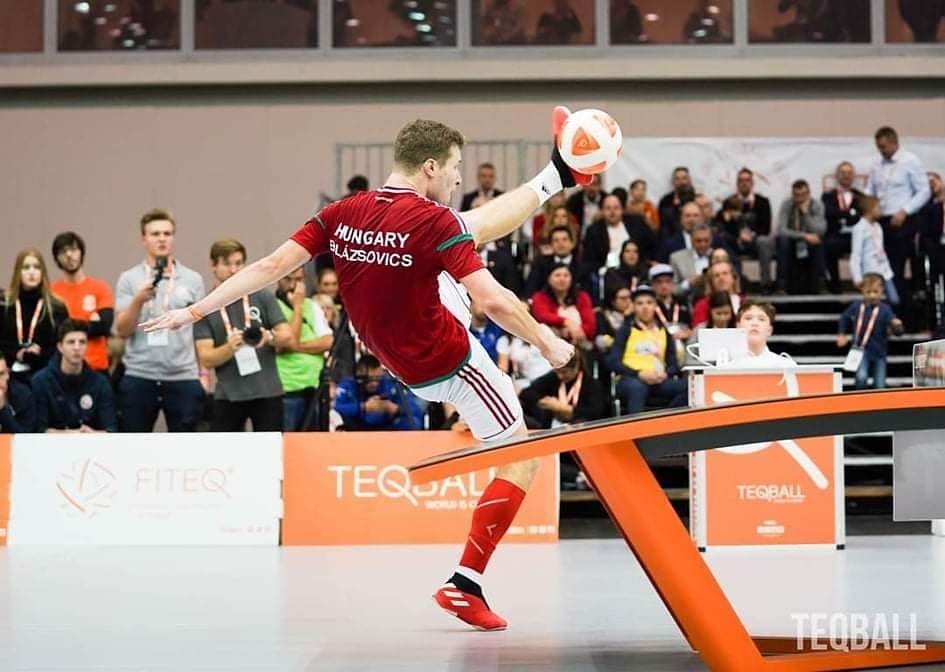 Adam Blazsovics rises to World Number One in FITEQ World Rankings
Three-time world champion Adam Blazsovics is officially the World Number One ranked singles player, following the publication of November's updated FITEQ World Rankings. The Hungarian star has also retained top position in doubles alongside partner Csaba Banyik.
There have been significant shifts in this month's rankings as it is the first time that points from the 2018 World Championships in Reims have not contributed to a player's ranking. This is in line with the new FITEQ World Ranking policy incorporated in 2019, which notes that only ranking points attained in competitions in the past 24 months are valid.
Blazsovics' rise to the top of the rankings follows his dominance at the 2019 World Championships, where he won gold in the singles and doubles, and his success in recent National Challenger Series events. Adrian Duszak, who has shown great form in Poland's National Challenger Series, has dropped to number two in the singles rankings, whilst France's Julien Arnaud Grondin has climbed two places to third. Hungarian rising star Adam Bako, who recently beat Blazsovics in a memorable National Challenger Series final, has moved from 69th to 23rd and will continue to be one to watch in 2021.
In the doubles rankings, Serbian duo Bogdan Marojevic and Nikola Mitro remain in second place behind Blazsovics and Banyik. US teqball favourite Frankie Diaz and Uruguayan partner Andres Berriel have shot up the rankings to 7th place following back-to-back Challenger Cup titles in the US. Mixed doubles world champions Natalia Guitler and Marcos Viera (Marquinhos) retain top spot in a relatively unchanged list.
Despite the challenges of the COVID-19 pandemic, players are still able to earn World Ranking points and prize money via FITEQ's National Challenger Series, which was launched in August this year. The exciting new format also acts as a pathway for athletes to earn qualification points for the Teqball World Championships in 2021.
04 Nov 2020