In-form Duszak ends 2020 with Brazilian Challenger Cup victory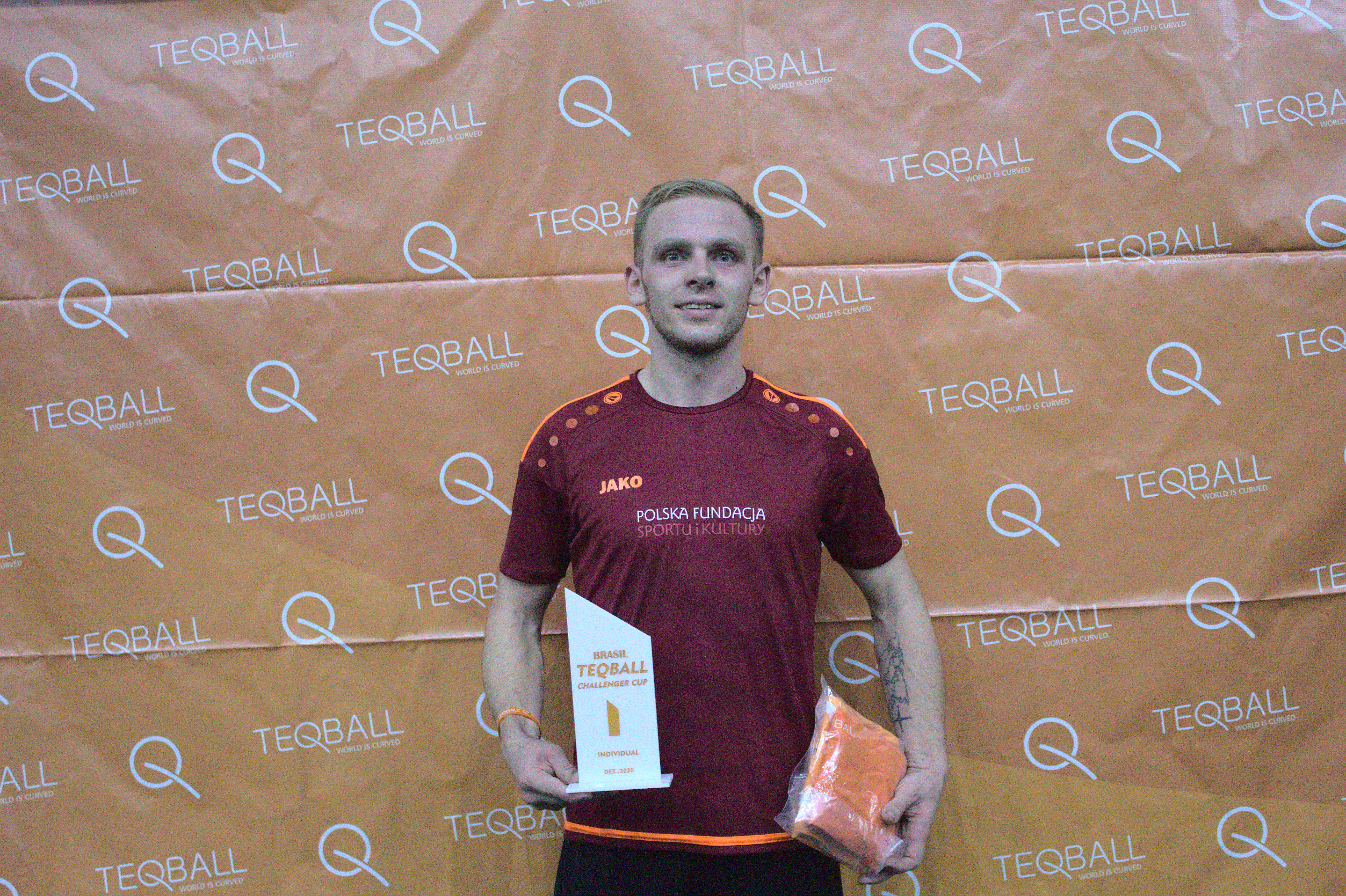 In-form Duszak ends 2020 with Brazilian Challenger Cup victory
Inspired by his recent qualification to the 2021 Teqball World Championships, World Number Two Polish star Adrian Duszak emerged from a competitive field to win a Challenger Cup title in Porto Alegre, Brazil to round off an excellent end to the year.
Teqers from Brazil, Romania, Israel and Poland competed in singles and doubles in the picturesque southern Brazilian city, in what was the country's third Challenger Cup. Duszak, who has only lost one singles match since the return of teqball after the COVID-19 pandemic, entered the tournament as a firm favourite. His group stage form gave credence to that, as he comfortably qualified without dropping a set despite a close encounter with Rodrigo Bento Medeiros in his opening match. In the knockout rounds, he beat Carlos Vasques 2-0 (12-4, 12-8) and Leonardo Lindoso de Almeida with an identical score to reach the final.
World Number Four Apor Gyorgydeak, who is in a strong position to qualify for the World Championships singles next year, matched Duszak's fine form to reach the final without losing a single set. In his semi-final, he defeated his doubles partner Szabolcs Ilyes 2-0 (12-4, 12-4) to set up an enthralling showdown between two of the brightest stars in the sport. The billing lived up to expectations, with Gyorgydeak claiming the opening set 12-6, before Duszak raised the tempo of the high-quality match to win the second and third sets 12-8 and 12-6 respectively, to take the gold medal back to Poland.
Reflecting on his performance, Duszak said: "In the singles, I was seeded number one. Despite this, I barely won the first game in my group against the Brazilian champion. I had become very humble and knew that I had to focus on each game individually. I remember that it was incredibly hot and for the first time in my life, after each two-set match, I took a cold shower to cool down. In the remaining matches up to the final, I had no major problems. In the final, I lost the first set against Apor, even though I knew I was able to win. That's why after the first set I said to myself that I had flown too many kilometres to lose now, especially as we were in the unique place where Ronaldinho was born!"
Duszak has also qualified for the doubles event at the 2021 World Championship with partner Bartlomiej Franczuk. The pair competed in Brazil, but came up short against talented duo Bento Medeiros and Celino Ferraz at the quarter-final stage. The Brazilians marched on to the final, where they were up against Gyorgydeak and Ilyes. This proved a step to far, with Gyorgydeak able to add a doubles gold to his silver in the singles after an impressive 2-0 (12-6, 12-11) victory.
Commenting on finishing top of the podium, Ilyes said, "We had a fantastic experience here in Brazil. The organisers, and the people here generally, were very kind and friendly. We knew we were coming to the country of football, but we didn't expect so many talented teqball players right away in the first Challenger Cup in Brazil. The Góbék Teqball Team, which Apor and I are part of, has two important goals for the future: to contribute as much as possible to the continued development of the sport in Romania and internationally, and to represent the club in all international competitions as successfully as possible. I want to congratulate and thank both FITEQ and the Brazilian directors for a wonderful experience at this tournament, and wish the teqball family pleasant holidays and a good rest so that we can enter 2021 with renewed vigour!"
Finally, speaking generally on the event in Porto Alegre, World Number Two Duszak added, "Competing in Brazil was an amazing experience and something completely new. All teqball players should try to compete here as much as they can to help them develop as quickly as possible. The competition was a huge lesson in learning a 'new' teqball, because of the way Brazilians approach the sport. After returning to Poland, Bartlomiej and I will train even harder as we are hungry for success!"
INFORMATION & RESULTS of the Porto Alegre Challenger Cup can be found - HERE.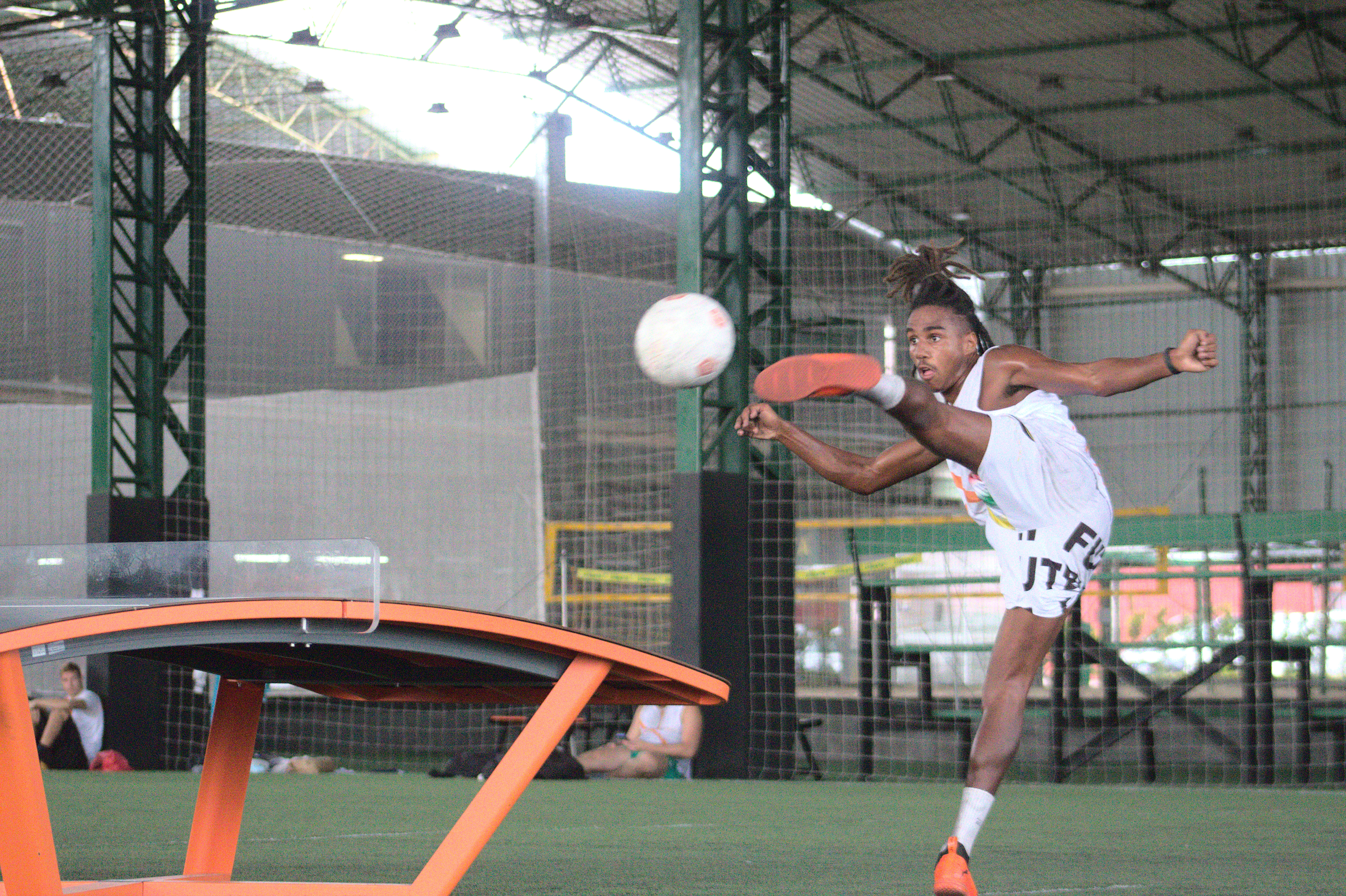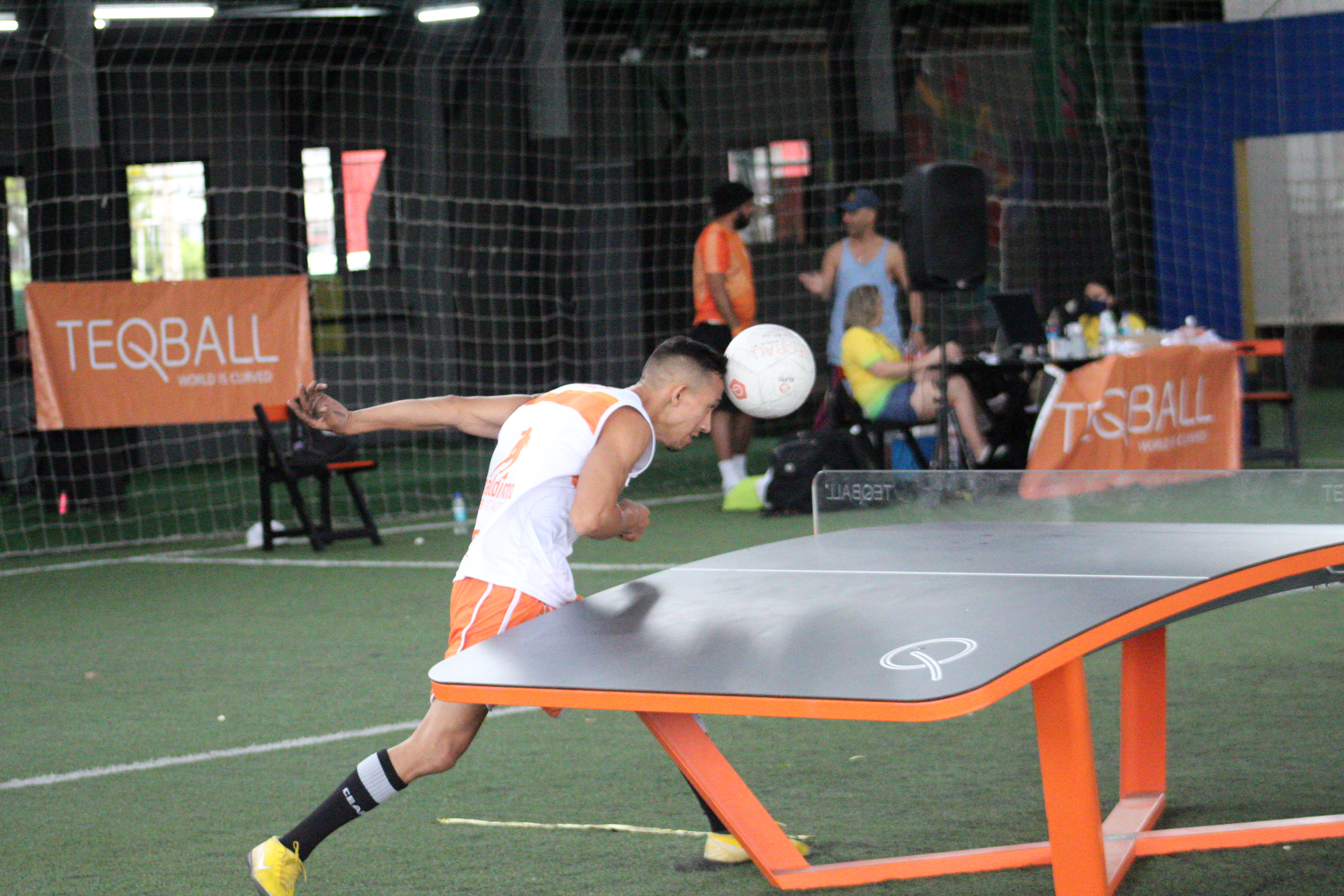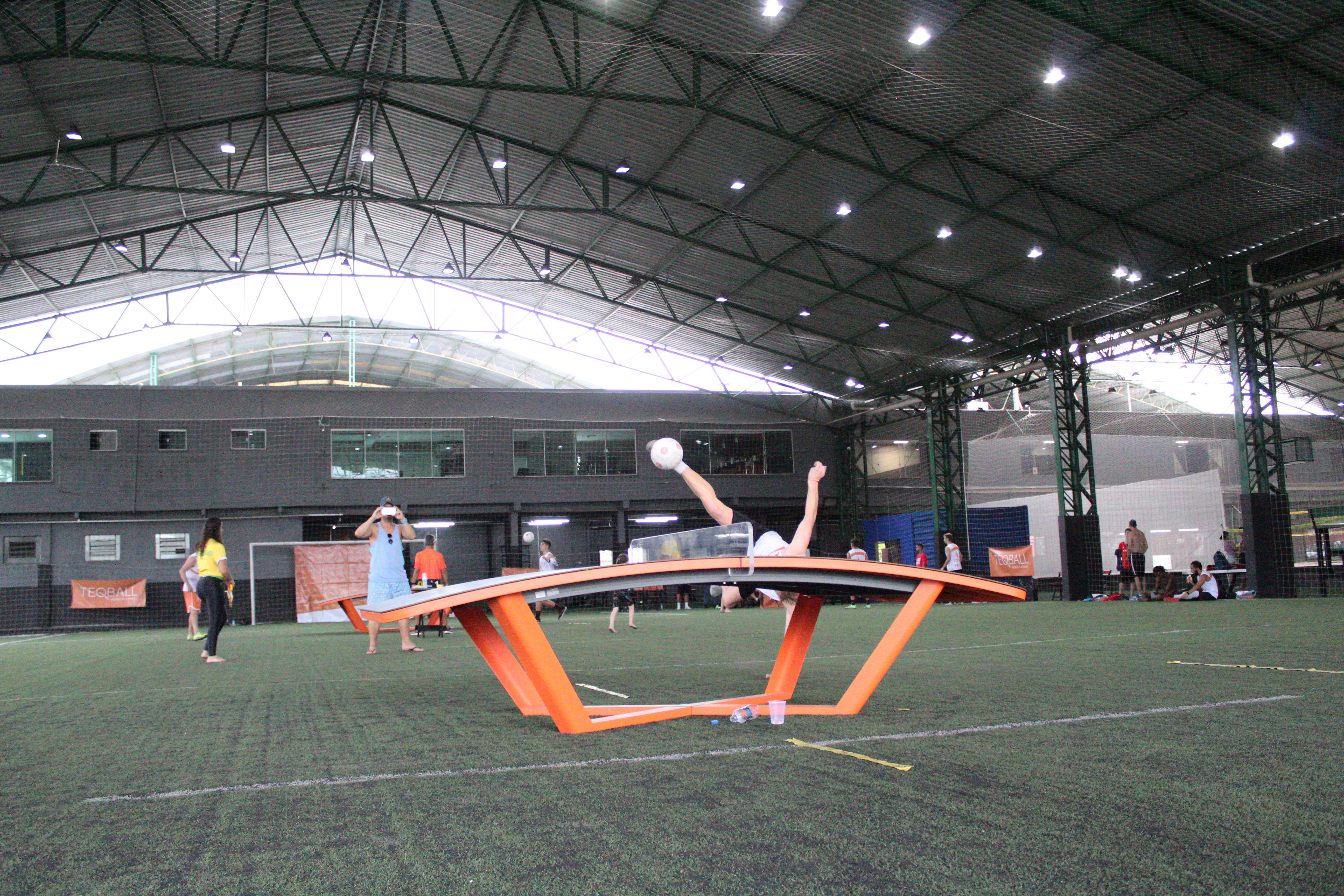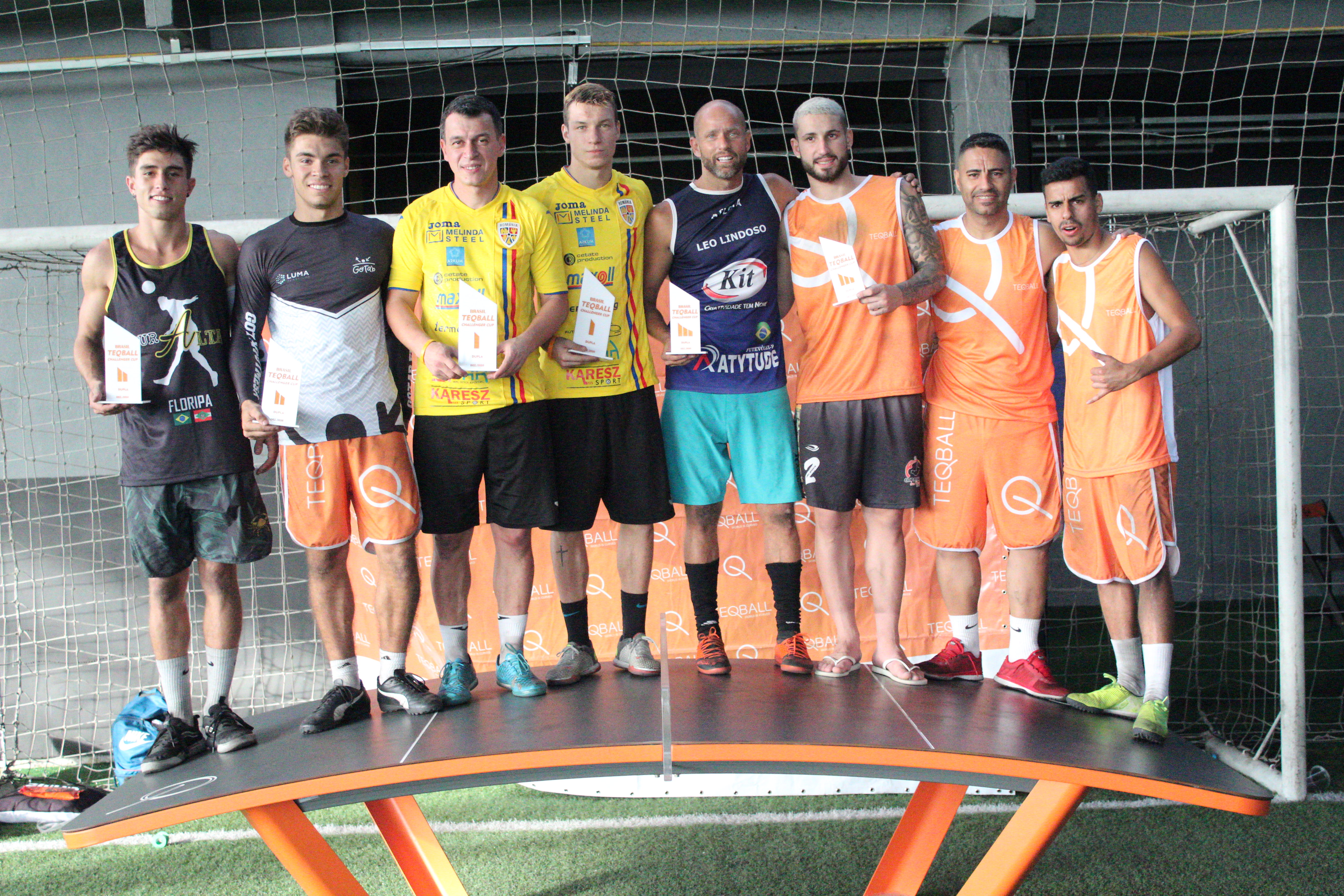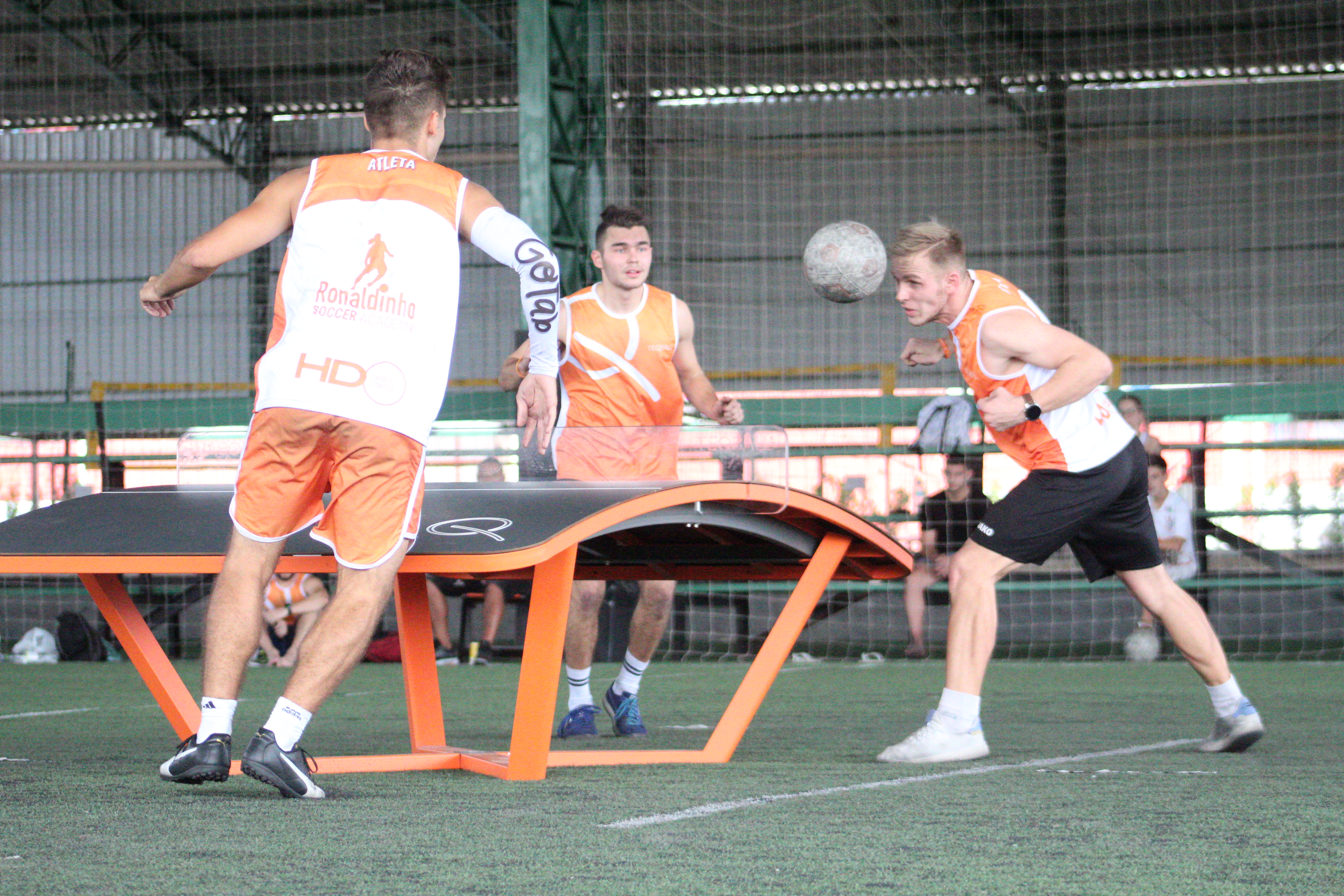 22 Dec 2020