Diaz and Greco put on faultless display in Las Vegas Challenger Cup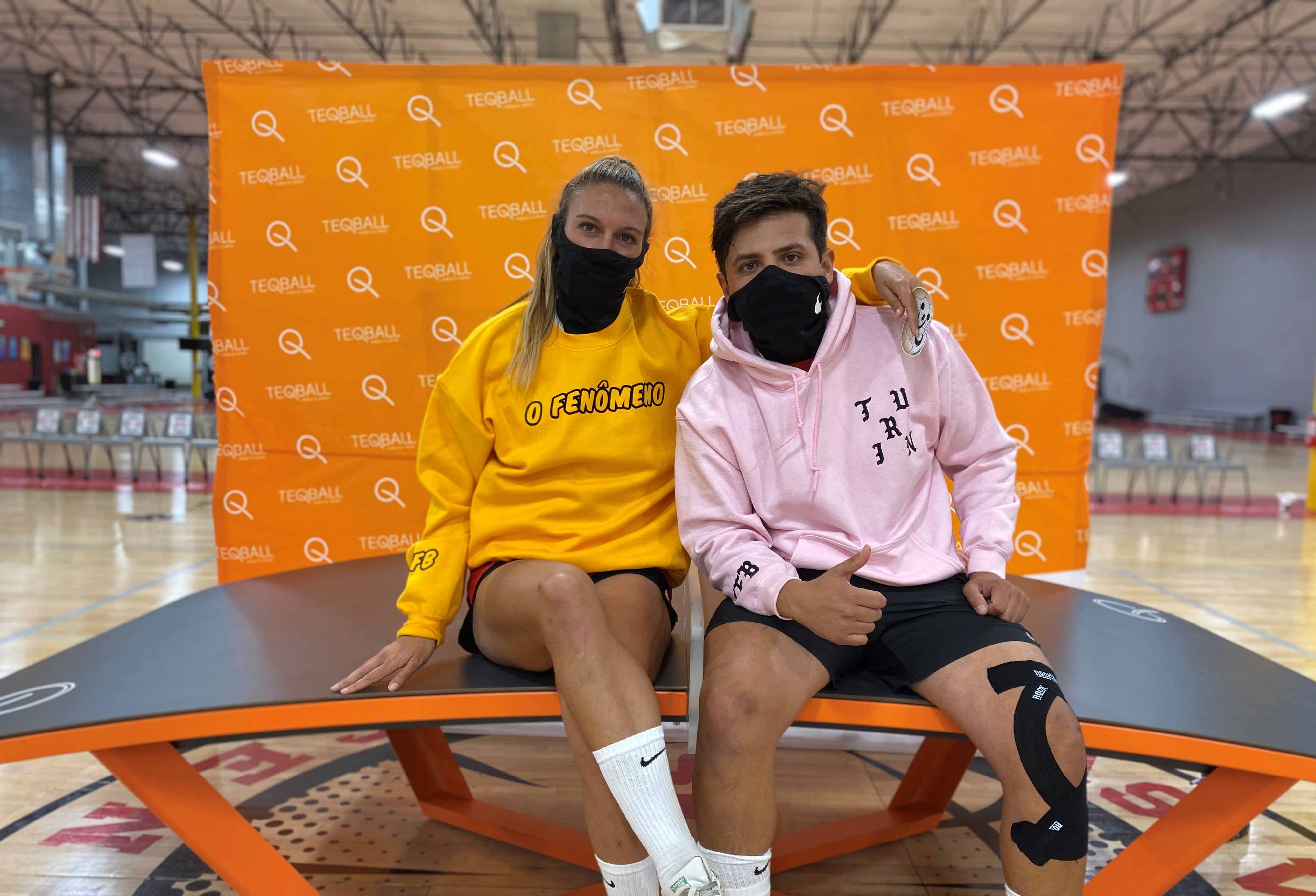 Diaz and Greco put on faultless display in Las Vegas Challenger Cup
Frankie Diaz and Carolyn Greco emerged victorious in the second Las Vegas Challenger Cup, taking home the doubles gold without dropping a single set. Clubs from across the Unites States were represented, with players from California, Nevada, New Jersey and more travelling to the entertainment capital of the world on 17 January.
The Challenger Cup featured 16 doubles teams at the Las Vegas Basketball Center and included players from the United States, Croatia, Brazil and Uruguay. Diaz, who is ranked 16th in the world for doubles, and Greco who is ranked 17th, qualified from the group stages with relative ease. In the semi-finals they faced New Jersey Teqers pair Dennis Correia and Hayden Criollo, who were competing in a Challenger Cup for the first time. In an entertaining encounter, Diaz and Greco overcame the impressive Correia and Criollo 2-0 (12-5, 12-6).
In the final, Diaz and Greco had the challenge of overcoming Brett Lorenzini and his new partner Luka Pilic, who reached the gold medal match after a thrilling 2-1 (12-6, 11-12, 12-6) victory over Andrea Berriel and Margaret Osmundson. The final featured a very high standard of play, with the 2-0 (12-5, 12-5) score in Diaz and Greco's favour not reflective of the closely-fought contest. Berriel and Osmundson took home the bronze with a 2-0 (12-10, 12-8) defeat of Correia and Criollo.
After the final, four-time Challenger Cup winner Frankie Diaz said:
"The chemistry between Carol and myself on the court is unreal. We've been waiting for a chance to compete as mixed doubles partners for a long time. The opportunity finally presented itself to us this past weekend and I believe we proved to everyone what we're capable of, especially those who witnessed it in person. We have our eyes set on the highest World Championship/Olympic goals representing the United States and we can't wait to see what the future holds!"
Carolyn Greco added, "I feel so grateful to have won this Challenger Cup. It feels surreal to say that I am the first woman in the USA to take gold in a mixed tournament. I can't take all the credit though. Frank is a strong player and we make a great team. We are good friends, and so our energy on the table is always in sync. I've wanted to get a first place finish for a long time and I've worked really hard to get here. I'm not soaking it in for too long though. Sacramento is my focus now and it's going to be a challenge."
Sacramento will host the next Challenger Cup in the United States' on 31 January, which will be followed by an event in Virginia Beach on 13 February. These Challenger Cups, which will again be doubles competitions, demonstrate the continued growth of teqball across the United States.
ALL INFORMATION & RESULTS of the Las Vegas Challenger Cup - HERE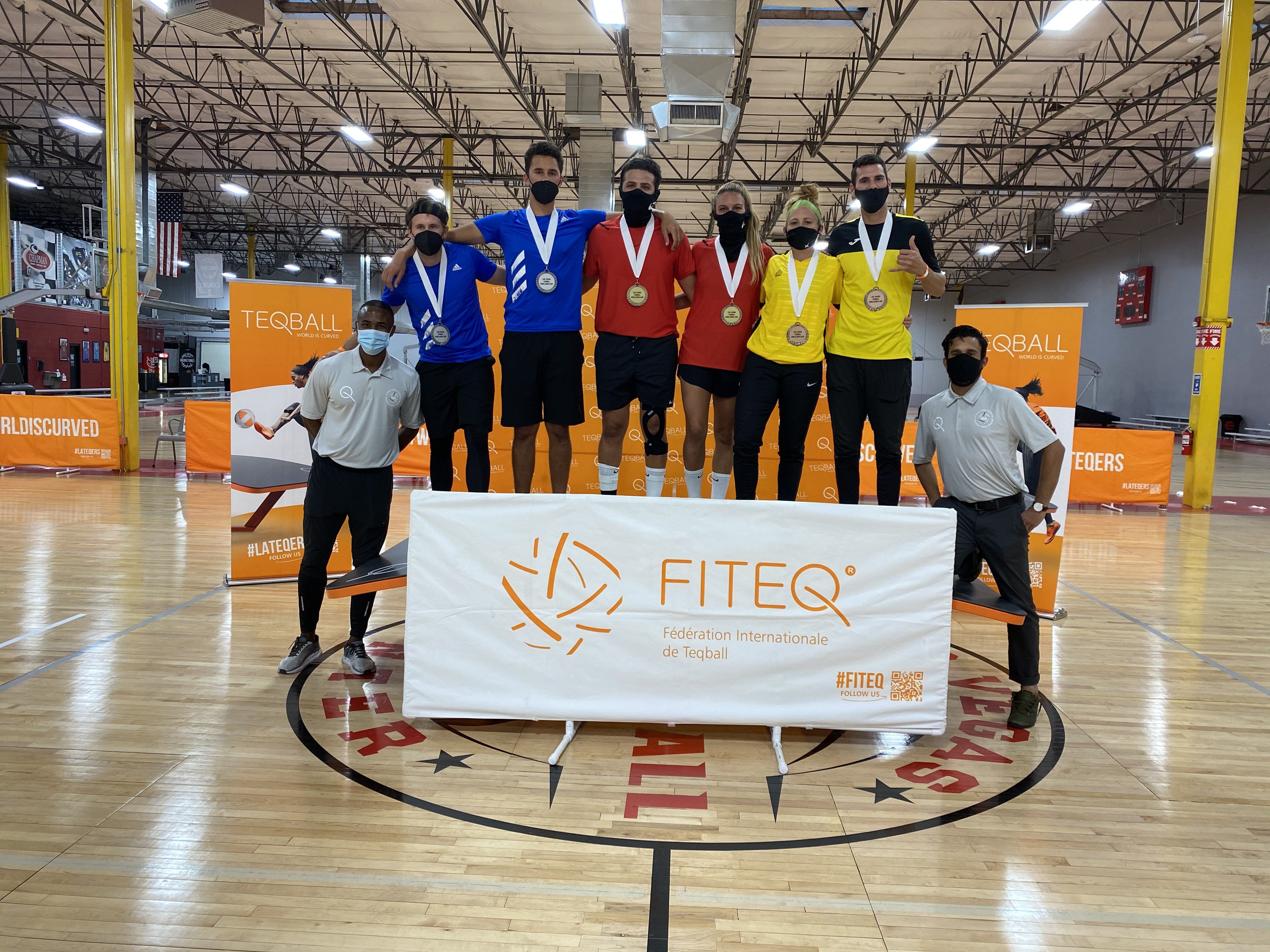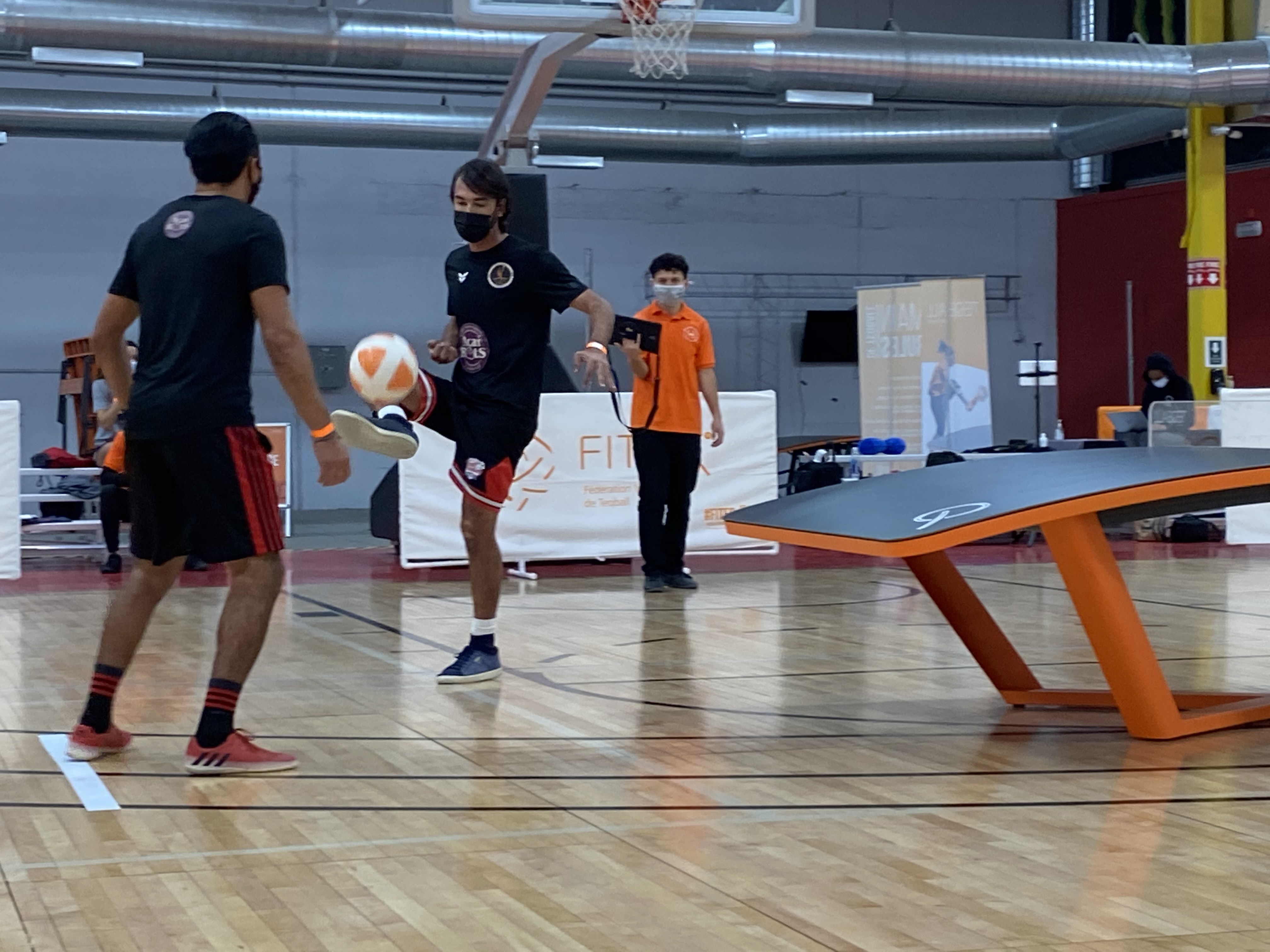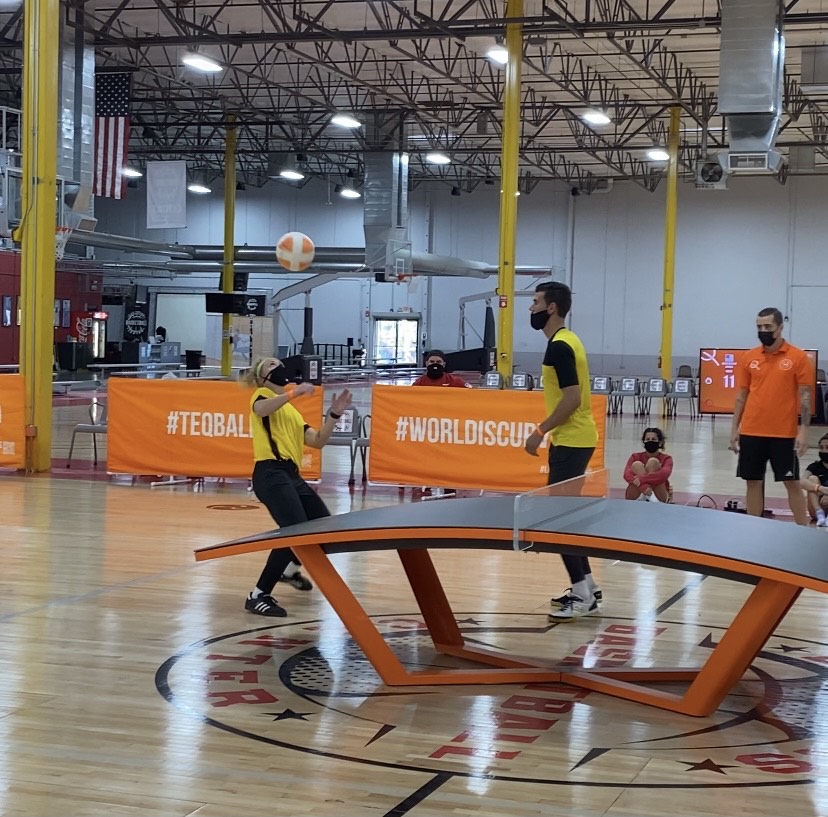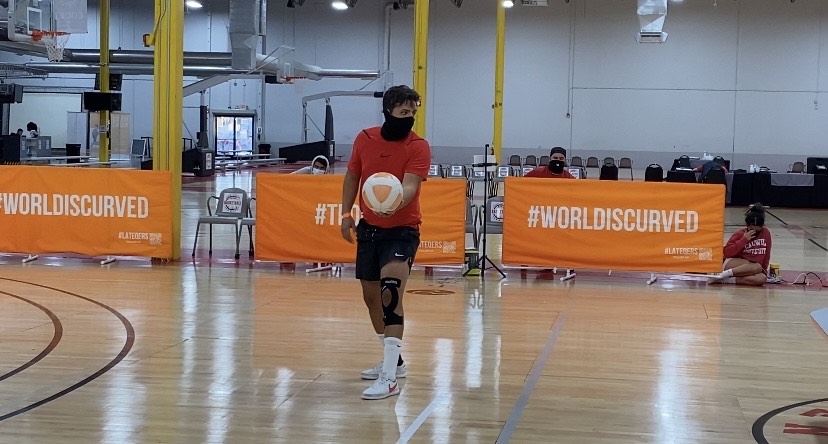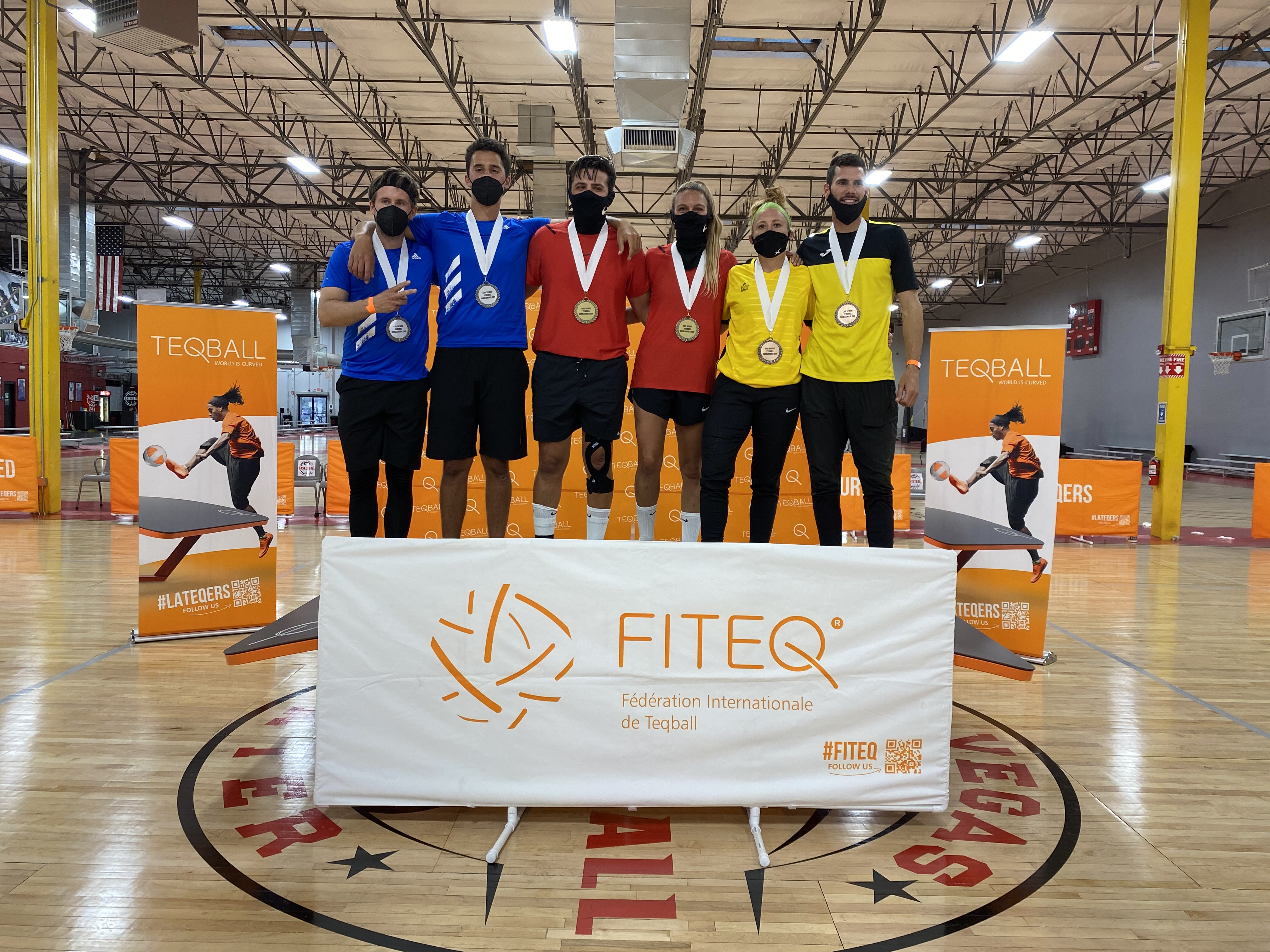 20 Jan 2021