Teqball Show at African Games Rabat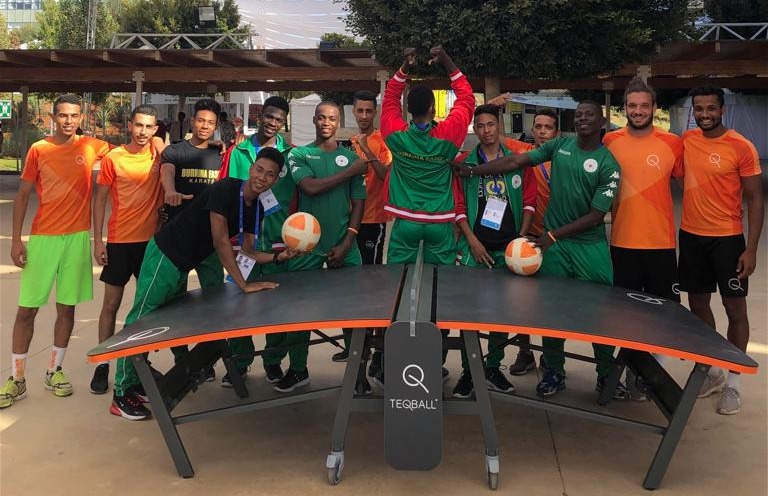 Teqball Show at African Games Rabat
Teqball demonstrations wowed athletes and fans alike during the 2019 African Games in Rabat, Morocco in August.
During the Games, there were teqball activations at both the Athletes' Village and the Fan Zone in Rabat, giving athletes and fans the opportunity to watch the sport first-hand and even try it for themselves.
The activations were put on by FITEQ in partnership with COJAR (Le Comité d'Organisation des Jeux Africains de Rabat). FITEQ head of International Relations Marius Vizer Jr represented the Federation at the Games.
Teqball's involvement at the African Games followed its inclusion as a demonstration sport at the 1st African Beach Games in Cape Verde, in June 2019. The sport's inclusion in these major international multi-sport events has only strengthened teqball's profile in the African continent.
02 Sep 2019