Asia's leading teqball nations prepare to launch National Challengers Series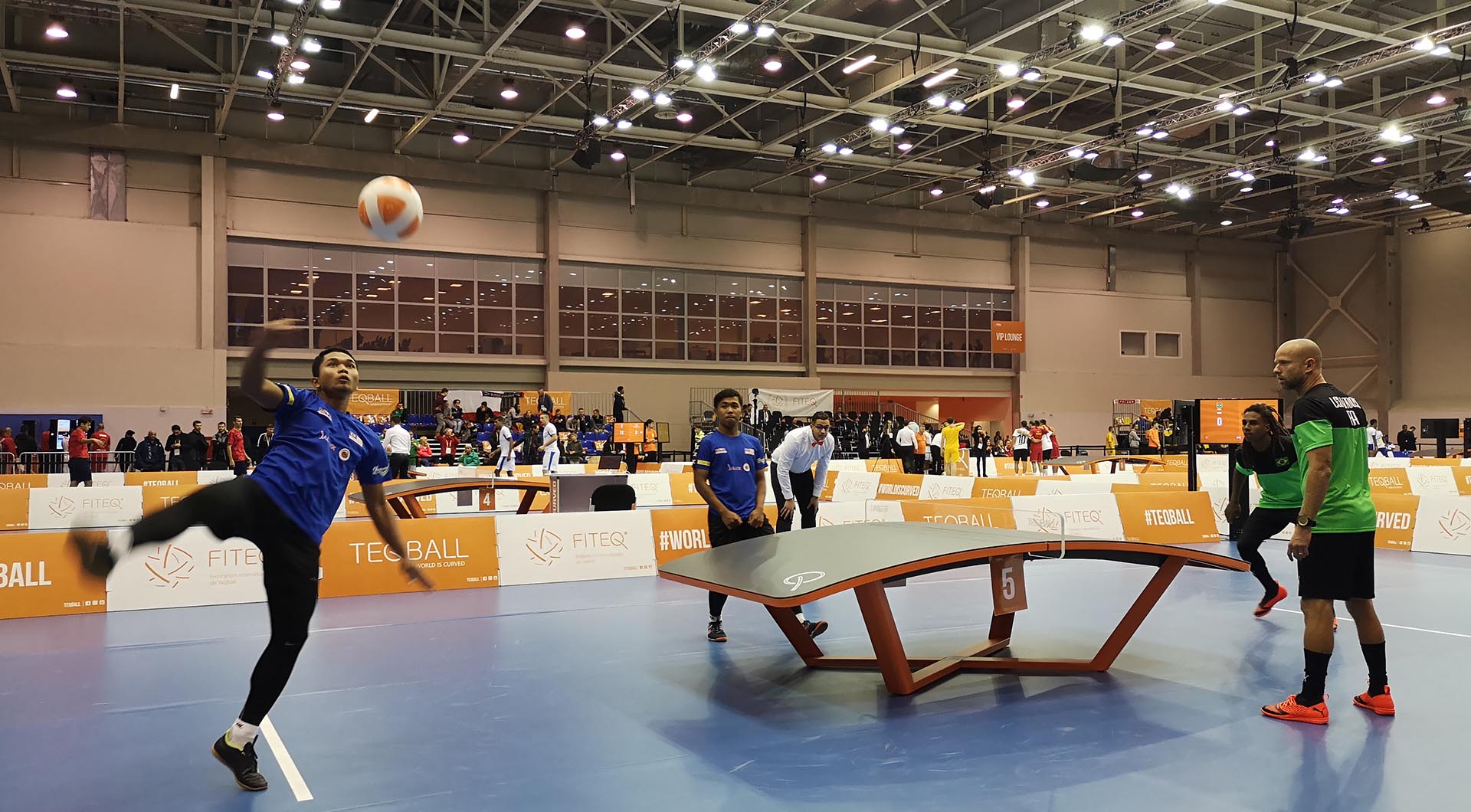 Asia's leading teqball nations prepare to launch National Challengers Series
FITEQ's National Challenger Series is set to commence in Asia in the coming weeks as the continent's leading teqball nations prepare to host multiple rounds ahead of the Teqball World Championships later this year.
Malaysia will host Asia's first National Challenger Series on 20-21 February, before three additional rounds are held in March and April. The sport has grown significantly in Malaysia over the past two years and FITEQ recently had the honour of HRH The Prince of Perlis Tuanku Syed Faizuddin Putra Jamalullail giving his royal approval to the introduction and promotion of teqball throughout the state. Malaysia organised a Challenger Cup in the capital Kuala Lumpur in 2019, which had impressive youth participation and helped kick-start the sport's journey in the country.
Meanwhile, India will host four National Challenger Series events in April, with athletes from across the country looking to secure a place at the World Championships. Teqball India has made impressive progress despite the pandemic, hosting multiple online educational workshops. As a result, there are now qualified referees in the country, which is a requirement for hosting a FITEQ event. All National Challenger Series events are livestreamed, with more information available on FITEQ's event page and social media channels.
Further National Challenger Series events in Asia and around the world are set to be announced in the coming weeks, as FITEQ and its National Federations continue to provide athletes with the opportunity to earn prize money and World Ranking points, as well as the chance to qualify for the 2021 Teqball World Championships.
This weekend (6 February), the USA will host another Challenger Cup event, this time in New Jersey. It is the third competition of the year, following events in Las Vegas and Sacramento. Doubles World Number 10 Frankie Diaz will be looking for his sixth successive Challenger Cup title. After taking home the gold medal in Sacramento last week, he said "I was born and raised in Northern California so to take first place at home in the first-ever NorCal Teqball Challenger Cup with my family and friends in the audience made it very special. I love seeing the growth and unity of USA Teqball. Let's keep it going!"
All teqball news and information is also available on the FITEQ App, which can be downloaded on the App Store and the Google Play Store.
05 Feb 2021