FITEQ launches Teqball Roadshow to accelerate National Federation development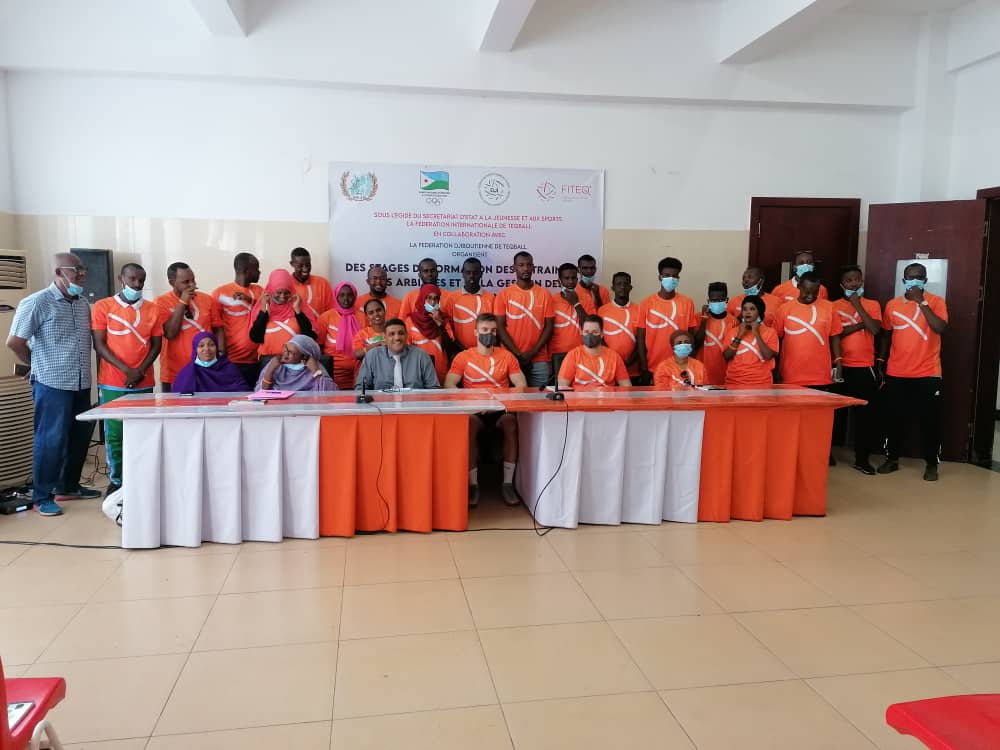 FITEQ launches Teqball Roadshow to accelerate National Federation development
The International Teqball Federation (FITEQ) has launched a Teqball Roadshow, which will see FITEQ representatives travel to over 30 countries in five continents in the coming months. The FITEQ team will provide support to recognised and prospective National Teqball Federations in key areas such as education, governance, sustainability, CSR, competitions, and club development.
The Roadshow began on 19 February and will be led by FITEQ General Secretary Marius Vizer Jr. The first stop is in Djibouti, which is one of Africa's leading teqball nations, before the team travels to Uzbekistan at the start of March, supporting the inauguration of the new National Federation. The Roadshow is designed to improve the operational capacity of National Federations to enhance the global growth of the sport. FITEQ has undertaken rigorous planning to ensure all COVID-19 precautions are followed and government regulations are adhered to.
Sharing FITEQ's knowledge and experience about CSR programmes and helping National Federations develop their own initiatives will be a key focus throughout the Roadshow. During the first stop, FITEQ and the Djibouti Teqball Federation, in collaboration with the Djibouti National Olympic Committee and its President, IOC Member Aïcha Garad Ali, will donate teqball tables to all three refugee camps in the country. The donation ceremonies will serve as the launch of FITEQ's Table of Peace Programme. This new initiative aims to support communities in post-conflict and disadvantaged areas by providing sporting opportunities that will inspire future generations.
Marius Vizer Jr and his team, which will include referee and coach coordinators as well as sport instructors, will also provide practical workshops where best practice will be shared, solutions to issues will be found and plans for the future will be discussed. The Roadshow also gives FITEQ the opportunity to provide an update to National Federations on the governing body for teqball's global development programmes, opportunities with its growing competition portfolio and its overall strategic objectives for the year ahead.
FITEQ General Secretary Marius Vizer Jr said: "Over the past year, it has been difficult for FITEQ to visit our National Federations due to COVID-19. We have been in regular contact via videoconferencing and online workshops, but we have been eager to get back on the road and meet with the teqball family in person. We have planned the Roadshow meticulously to ensure all COVID-19 precautions are taken and we are incredibly excited to experience the passion for teqball that has been building all over the world in the past year. The Roadshow will help FITEQ share practical steps for improvement with our National Federations, which in turn will lead to a better experience for athletes, coaches, referees and fans."
FITEQ, which is a member of the Global Association of International Sports Federations (GAISF), currently has 97 National Federations across all five continents.
22 Feb 2021