Hungarian Minister of Foreign Affairs and Trade visits National Teqball Federation of Japan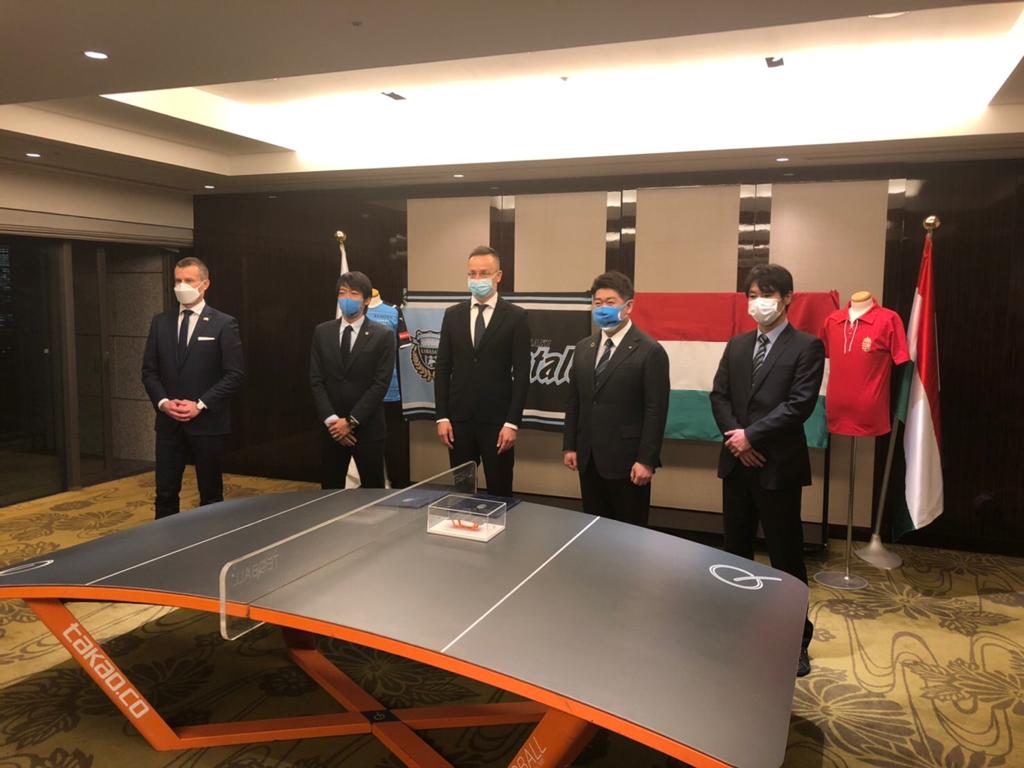 Hungarian Minister of Foreign Affairs and Trade visits National Teqball Federation of Japan
Hungarian Minister of Foreign Affairs and Trade Peter Szijjartó visited Japan last week, where he met with representatives of the National Teqball Federation of Japan, expressing the value the sport can bring to the next generation of athletes and sport enthusiasts. The Minister had been in Kyoto earlier in the week to participate in the 14th United Nations Congress on Crime Prevention and Criminal Justice.
After the Congress, Mr Szijjartó travelled to the capital city of Tokyo, where he met with the delegation of the National Teqball Federation of Japan led by President Wase Akinori. During his visit to Tokyo, he donated a Teq table to leading Japanese football club and reigning J1-League champions Kawasaki Frontale. The donation ceremony was attended by Mayor of Kawasaki City Norihiko Fukuda and Kawasaki Frontale Relations Organiser Frontale Kengo Nakamura.
FITEQ is very grateful for the ongoing support from the Hungarian Ministry of Foreign Affairs and Trade, which has been key to the global growth of the sport in recent years. FITEQ's strategic partnership with the Ministry was formed in 2019. Mr Szijjartó has been a passionate supporter of the sport's development and has personally donated four Teq tables to teqball partners around the world.
Japan is one of the fastest growing teqball countries. In February this year, FITEQ congratulated Wase Akinori following his election as the new President of the Japanese Teqball Federation. Wase, who is also an active player and ranked 34 in FITEQ's singles World Ranking, has been central to the federation's efforts to increase participation across the country and improve the standard of Japan's elite players. As Japan's best singles player, and a World Championships quarter-finalist in 2018, Wase knows the level required to succeed on the biggest stage.
15 Mar 2021