FITEQ education programme is raising global refereeing standards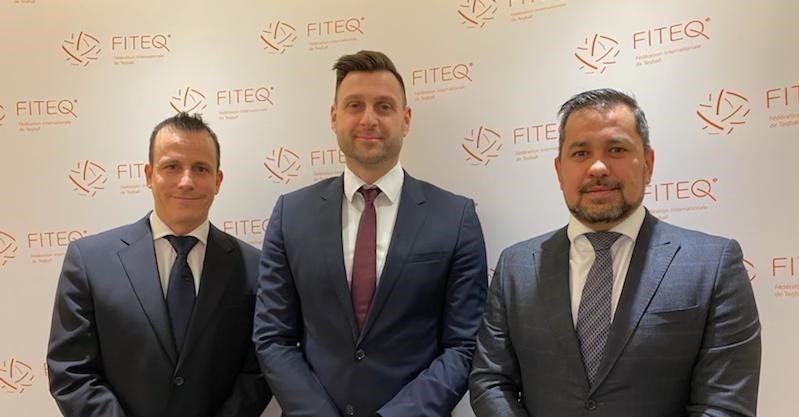 FITEQ education programme is raising global refereeing standards
FITEQ's Referee Education Programme is supporting the development of refereeing standards all around the world and the appointment of two FIFA referees, Hungarian duo Péter Herbály and István Vad, as Teqball Referee Advisors has given further impetus to FITEQ's efforts.
The Referee Education Programme was launched in January 2021, with a focus on evaluating and assessing the level of national and international teqball refereeing standards, and further developing the abilities of FITEQ qualified referees. There are currently official referees in 65 countries, who are able to benefit from the referee materials on FITEQ's Online Education Platform, including the most up to date Official Rules and Regulations.
The Referee Education Programme is being managed by FITEQ's Competition Department, with Chief Referee at the past two Teqball World Championships, Norbert Augusztin, leading its delivery. The programme is set to feature new elements, such as a talent programme, a restricted FITEQ refereeing collaboration platform and new practical and theoretical training elements.
The combined refereeing experience of Péter Herbály and István Vad will be integral to FITEQ's efforts to provide a clear pathway for progression for aspiring referees around the world. Herbály started his refereeing career in 1994 and went on to become a FIFA beach soccer referee from 2007-2014. Vad is a FIFA football referee, who is still active in the UEFA Champions League, UEFA Europa League and the Hungarian first division.
An interview with the pair, where they explain the transferrable skills from football refereeing to teqball refereeing, can be accessed HERE.
16 Apr 2021