Weekend Preview: Portugal and Romania to host National Challenger Series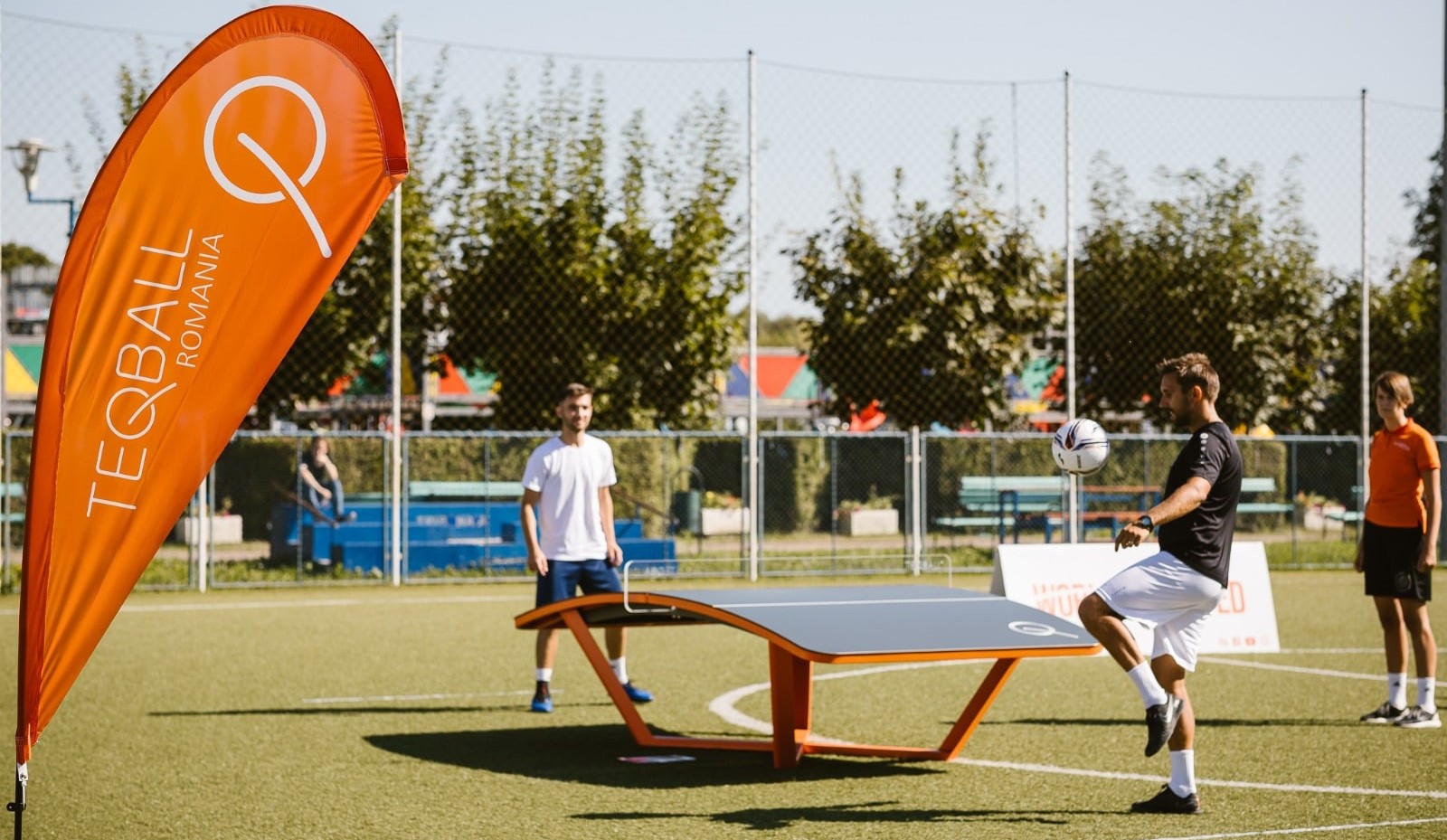 Weekend Preview: Portugal and Romania to host National Challenger Series
A busy weekend (8-9 May) of teqball action lies ahead, with Portugal, Romania and Eswatini set to host the second round of their respective National Challenger Series events and the USA organising two Challenger Cups.
World Number 3 Apor Gyorgydeak will be looking to repeat his success in the first round of Romania's National Challenger Series, where he defeated 2018 World Champion Barna Szecsi in the final to take home the singles title, before teaming up with Szabolcs Ilyes to secure doubles gold. Gyorgydeak has been competing regularly in recent weeks, including at the high-level Challenger Cups in Rácalmas and Budaörs.
In Portugal, Jose Antonio Soares Henriques will attempt to increase his chances of a place in the 2021 Teqball World Championships singles competition with a second National Challenger Series title. Meanwhile, in Eswatini, National Federation President and former international footballer Taribo Bhembe will look to claim a second successive doubles title and go one step further in the singles after an impressive display in the first round of the National Challenger Series last weekend (1-2 May). Romania and Portugal will host singles, doubles and mixed doubles events, whilst Eswatini will welcome singles and doubles players.
The USA's latest Challenger Cup competitions head to Glendale, California this weekend, with a doubles event on 8 May and a women's doubles event on 9 May. Rising star and doubles World Number 3, Frankie Diaz, will compete with partner Alexander Deiver Lopez. Diaz is on a fine run of form, which has seen him climb rapidly up the FITEQ World Rankings. Diaz and Lopez will be the team to beat in a field featuring players from the USA, Mexico, Brazil, Peru and Croatia.
Event details and results, as well as all teqball news and information is also available on the FITEQ App, which can be downloaded in the APP STORE and the GOOGLE PLAY STORE.
ALL INFORMATION & RESULTS of the Romanian Challenger Series Round 2 - HERE
ALL INFORMATION & RESULTS of the Portugal Challenger Series Round 2 - HERE
ALL INFORMATION & RESULTS of the Eswatini Challenger Series Round 2 - HERE
ALL INFORMATION & RESULTS of the Glendale Challenger Cup - HERE
ALL INFORMATION & RESULTS of the Glendale All-Female Challenger Cup - HERE
07 May 2021