SQILLER launched at Web Summit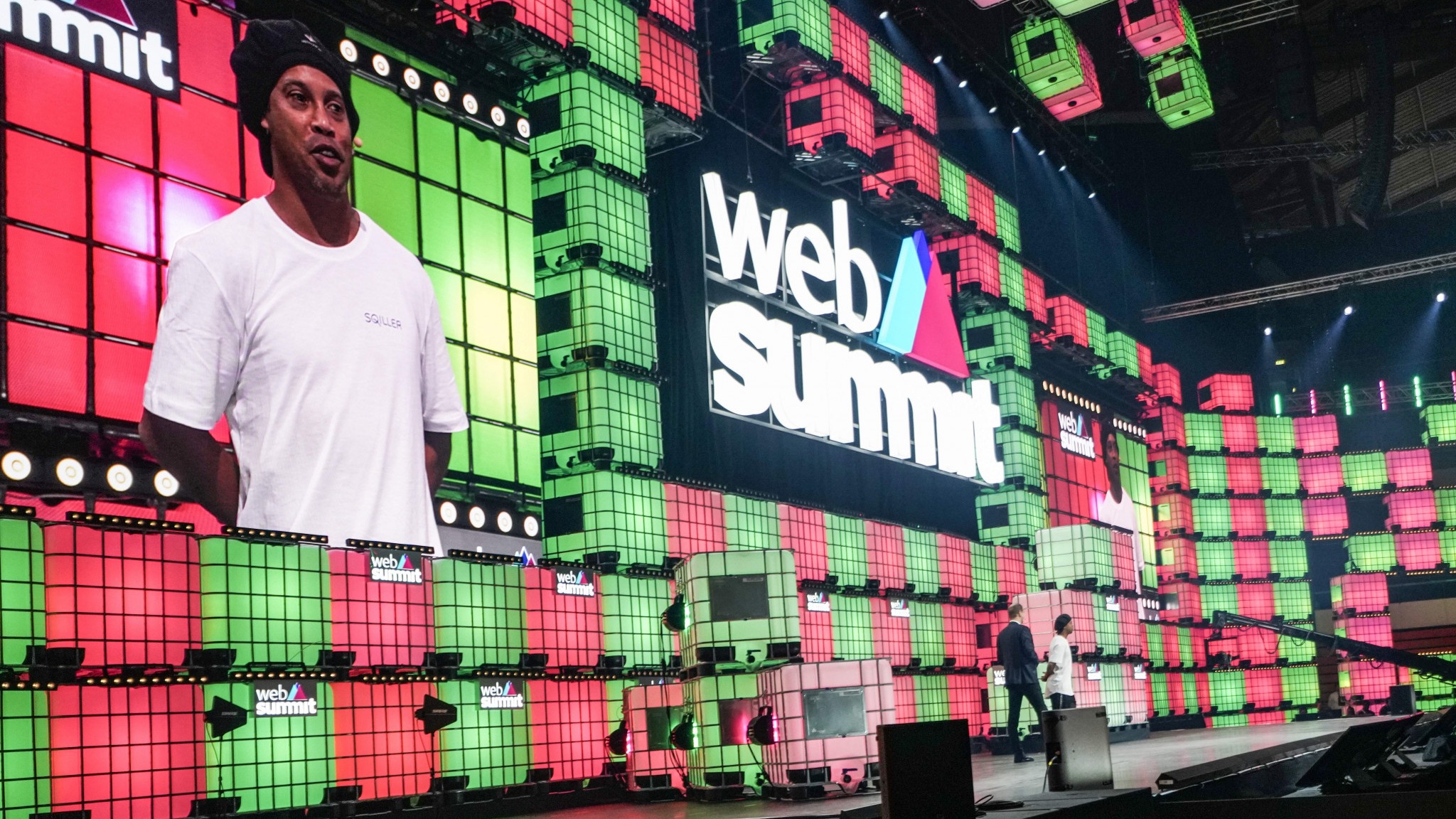 SQILLER launched at Web Summit
Brazilian football legend Ronaldinho helped launch FITEQ's interactive mobile application SQILLER at the Web Summit in Lisbon on 6 November. The Web Summit is described by Forbes as "the best technology conference on the planet" and brings together more than 70,000 people from over 160 countries including 11,000 CEOs anmegd 2,000+ journalists.

SQILLER allows players to develop their skills using a smart device and a football. Ronaldinho, who is also a teqball ambassador, joined FITEQ Vice-President Viktor Huszar for presentations in front of more than 15,000 people on the Web Summit main and sports stages. On stage, Ronaldinho performed a live demo, competing against himself to showcase the skills needed to excel on the app.

Speaking at the launch, Ronaldinho said: "I am happy to be a part of SQILLER. I played football all my life and it is an opportunity for everyone nowadays who has a mobile phone to unite technology with sport."

On the app, benchmarks are set by Teqball Ambassadors, such as Ronaldinho and his former team mate Cafu, who are filmed performing a variety of skills at different difficulty levels. Players then have to record themselves accurately recreating these skills.

FITEQ Vice-President Huszar said: "SQILLER uses modern technologies in a way that has never been done before. It is an app which challenges what we mean by esports and will become the esport discipline of teqball. It allows players to develop real skills which they can put to use on the teqball table."

The SQILLER mobile application will be available from early 2020 on iOS, an iPhone 8 and higher.
10 Nov 2019