Peace and Sport partnership in Zaatari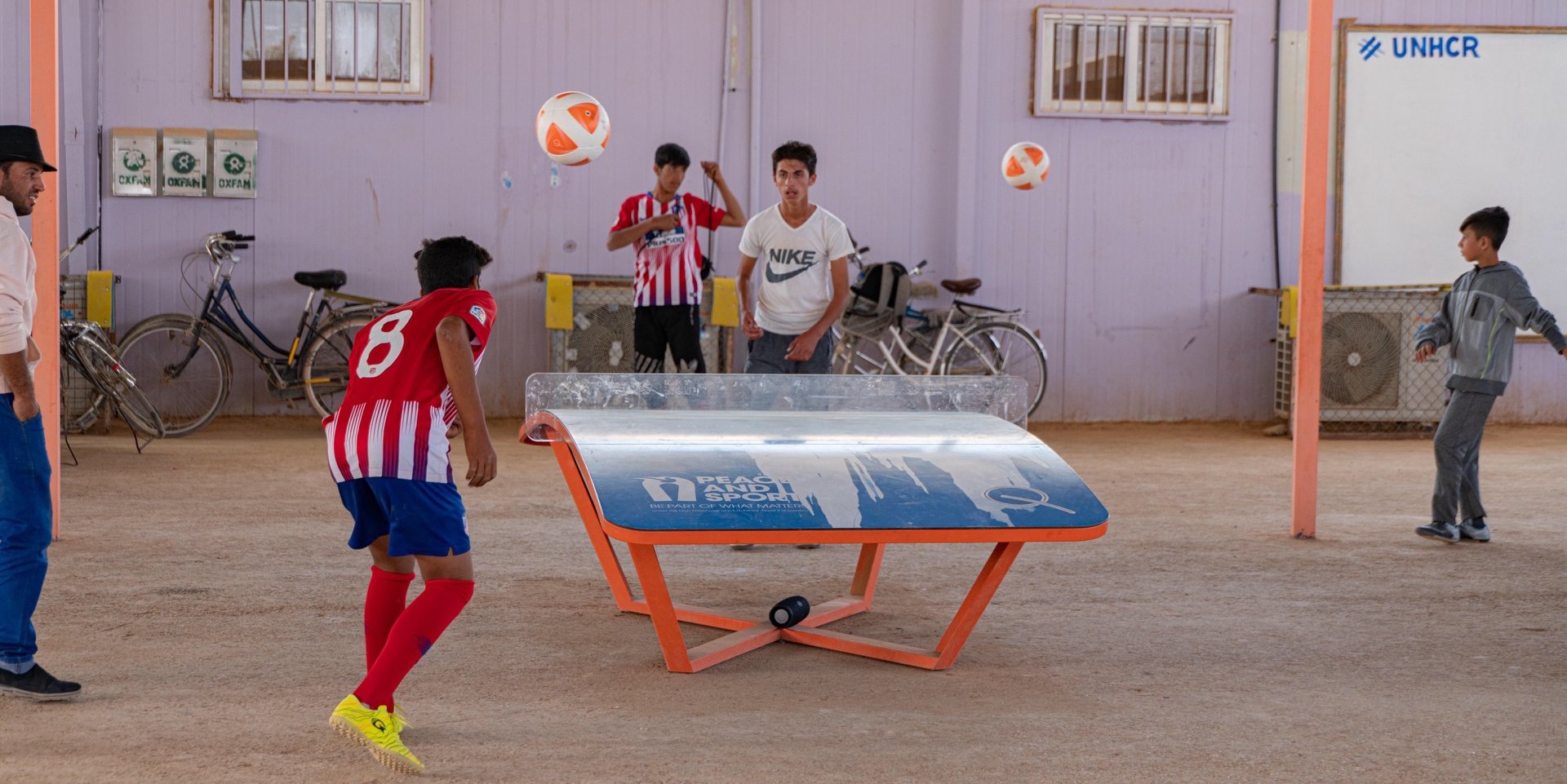 Peace and Sport partnership in Zaatari
FITEQ teamed up with Peace and Sport for a joint project at the Zaatari Refugee Camp in Jordan, demonstrating FITEQ's ongoing commitment to using sport for development. FITEQ Head of CSR Gergely Muranyi led the FITEQ delegation to Jordan's fourth biggest city.

In April 2018, FITEQ signed a Memorandum of Understanding (MoU) with Peace and Sport, at the Zaatari Refugee Camp, with both organisations confirming their intention to join forces in promoting teqball as a tool for social development and equality. On this occasion, two teqball tables were donated.

During the most recent visit, FITEQ donated a further Teqball ONE table to support refugees' engagement with teqball and sport in general.

FITEQ is planning for two refugees from the camp to travel to the Teqball World Championships in Budapest in December to compete in the event. These two refugees are also the teqball coaches in the camp, after they were taught the technical aspects by FITEQ's sport animators.

During the visit, FITEQ also provided additional sports equipment and sports clothing to refugee children to ensure that the sport is accessible to all.
02 Dec 2019