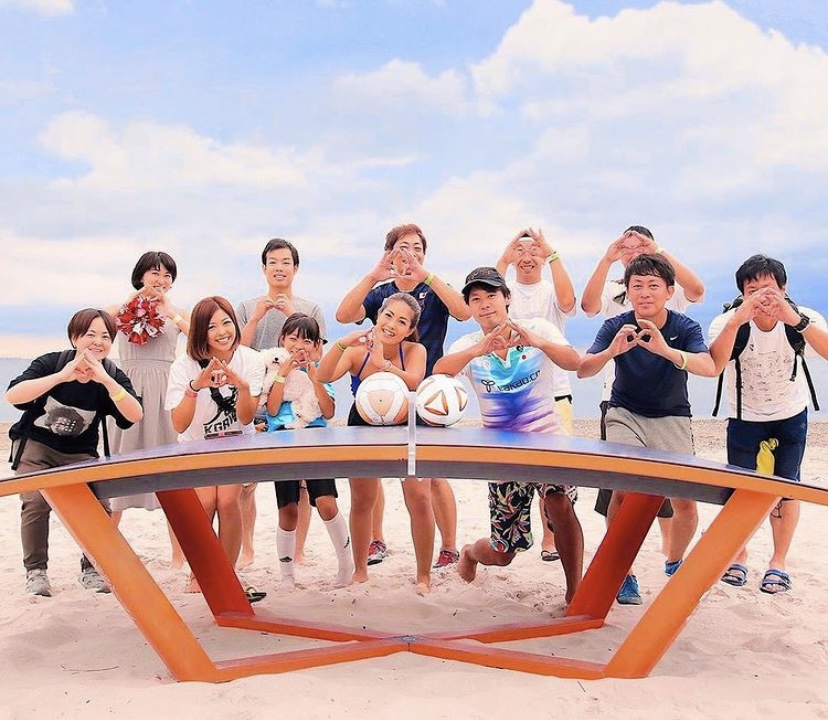 Teqball's holiday highlights
As the holiday season draws to a close for another year, FITEQ looks back at its favourite teq moments from the last few weeks.
Launch of Teqball Hungary's social media channels
The home of teqball's National Federation launched its Facebook and Instagram pages at the start of January. We can't wait to see Teqball Hungary's exciting content over the coming months, featuring the country's current and future stars. Go give them a follow @hunteqball!
Teqball Albania youth tournaments
There was no rest for Albania's young teqers during the holiday season, with the National Federation organising tournaments at U-15 and U-19 levels. You can find the highlights of the high-quality action on the @teqball_albania Instagram page.
Beach teqball action in Ivory Coast
For lots of people the holiday season is the coldest time of the year, spent mostly indoors next to a fire. But in Ivory Coast, it's the perfect time for some beach teqball action. Give @teqballcotedivoire a follow for more content of teqball being played on the golden sands of its beautiful beaches!
Teqball Lebanon hosts Christmas tournament
The National Teqball Federation in Lebanon has big ambitions for its athletes in 2021 and its Christmas tournament showed why! Check out the tournament results and the latest news on the @teqball_lebanon Instagram page.
Teqball Portugal continues to inspire the next generation
Portugal's progress was one of teqball's many success stories in 2020 and Teqball Portugal has started 2021 on the same positive path. The National Federation is organising regular opportunities for its aspiring teqers, which you can follow via their Instagram page @fteqball.pt!
Teqers in Japan showcase rally from a player's perspective
The eyes of the sporting world will be on Japan in 2021 as Tokyo welcomes the world for the Olympic Games. This year also looks set to be a memorable one for teqers, with the sport-loving country becoming increasingly passionate about teqball. This rally from the perspective of a player shows the quality of teqers already in existence in Japan!
Thai Teqball goes from strength to strength
Thai Teqball is one of the many countries in Asia benefitting from FITEQ's Asian Development Programme ahead of the sport's debut at the Sanya Asian Beach Games. The National Federation's Instagram page @ThaiTeqball highlights the activities that saw them end the year on a high!
Teqball keeps youth active in Iraq
The Iraq National Teqball Federation was busy over the holiday period, providing opportunities for young teqers to keep active. The federation's Facebook page will keep you updated on all of its latest activities.
PSG stars staying teq
PSG's stars looked in the festive spirit as Ander Herrera and Rafinha took on Moise Kean and Timothée Pembélé during a recent training session. We're excited to see who new manager Mauricio Pochettino teams up with on the Teq table!
Tottenham Hotspur's Lucas Moura wins Brazilian battle
Tottenham Hotspur's Brazilian pair Lucas Moura and Carlos Vinícius might not be on each other's Christmas card list anymore after their intense teqball match during a recent training session! The duo showed their attacking flair, with Lucas eventually securing the bragging rights over his younger opponent!
Teq table giveaways
It wouldn't be the holiday season without presents, so FITEQ teamed up with Matteo Kovacic, Sean Garnier and Natalia Guitler for three Teq Lite table giveaways. Chelsea and Croatia midfield maestro Kovacic is used to completing assists on the football pitch, so we're delighted that he joined forces with FITEQ for a different kind of assist. World-famous football freestyler Sean Garnier and 2019's Teqball Mixed Doubles World Champion Natalia Guitler also helped teqball fans win their very own table!
Christmas elves take a break to play teqball
Last but not least, a special mention goes to the Christmas elves, who took time out from their busy schedule of delivering presents to play teqball. If you didn't get your presents on time this Christmas, you know who to blame… but hopefully this video makes up for it!
05 Jan 2021