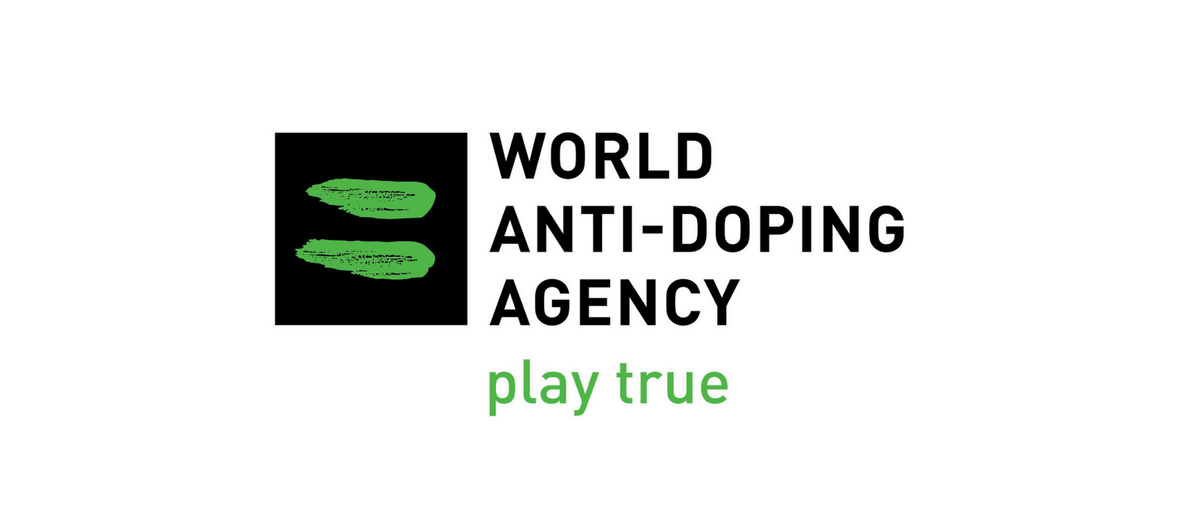 WADA launches 2021 athlete-led webinar series for athletes
WADA invites athletes and others to register for the first webinar of the series, titled 2021 COVID-19 and Clean Sport Update.
The World Anti-Doping Agency (WADA) is pleased to launch its 2021 series of athlete-led webinars for athletes, which is an initiative started last year by WADA's Athlete Committee that enables interactive engagement by the Agency with athletes worldwide.

WADA invites athletes and others to register for the first webinar of the series, titled 2021 COVID-19 and Clean Sport Update, which will be held on 25 February from 13-14:00 EST; and, will focus on the impact of COVID-19 on athletes and the anti-doping system.

During this webinar, WADA Athlete Committee Chair Ben Sandford and the following athlete and expert panelists will discuss the ongoing effect that the COVID-19 pandemic is having on anti-doping for athletes; including, an open Q&A regarding its impacts on testing, the role of vaccines and the way forward.
Dr. Olivier Rabin, Senior Executive Director, Sciences and International Partnerships, WADA
James Sclater, Director of Anti-Doping, International Paralympic Committee
Dr. Lenka Wech, Olympian in rowing and member of WADA's Health, Medical and Research Committee
Over the last year, WADA and its Athlete Committee have provided information for athletes and others on the matter of COVID-19; in particular, regarding the protection of athlete health and how clean sport can persevere during these challenging times.

"As the situation continues to evolve with COVID-19, WADA is committed to update athletes on the effect that the pandemic is having on anti-doping and answer questions they may have on vaccines," said WADA Athlete Committee Chair, Ben Sandford. "We want to provide athletes with up-to-date information; and, we want to be able to hear and address their concerns. Similar to last year, we hope that this series of webinars will be an effective platform to exchange with athletes and understand how we can best support them and engage them in further strengthening the global anti-doping system."

Anti-Doping Organizations worldwide are encouraged to relay this announcement on to their athletes; and, to encourage them to register.

WADA will publish a complete 2021 webinar series in the coming weeks that will include other webinars for this athlete-led series; as well as webinars that will be part of the Agency's Code Implementation Support Program (CISP); and, others as deemed relevant.

Should you have any questions or comments on the above-referenced webinar, please contact Stacy Spletzer-Jegen, WADA's Senior Manager, Athlete Relations & Communications, at: [email protected].
------------------------------------------------------------------------------------------------------------------------------------------------------------------------
L'Agence mondiale antidopage (AMA) a le plaisir de lancer sa série de webinaires 2021 pour les sportifs, animée par des sportifs – une initiative lancée l'année dernière par le Comité des sportifs de l'AMA pour permettre à l'Agence d'interagir avec des sportifs du monde entier.

L'AMA invite les sportifs et les autres personnes intéressées à s'inscrire au premier webinaire de la série, intitulé Mise à jour sur la COVID-19 et le sport propre en 2021, qui aura lieu le 25 février de 13 h à 14 h (HE) et mettra l'accent sur l'impact de la COVID-19 sur les sportifs et le système antidopage.

Durant ce webinaire, le président du Comité des sportifs de l'AMA, Ben Sandford, et les sportifs et experts suivants discuteront des effets de la pandémie de COVID-19 sur la lutte contre le dopage et les sportifs, des conséquences sur les contrôles et du rôle des vaccins, notamment.
Dr Olivier Rabin, directeur exécutif senior, Sciences et partenariats internationaux, AMA
James Sclater, directeur antidopage, Comité international paralympique
Dr Lenka Wech, olympienne en aviron et membre du Comité Santé, médecine et recherche de l'AMA
Le webinaire comprendra également une période de questions-réponses.

Au cours de la dernière année, l'AMA et son Comité des sportifs ont fourni régulièrement des informations aux sportifs et aux autres parties prenantes à propos de la COVID-19, particulièrement en ce qui concerne la protection de la santé des sportifs et la façon dont les efforts pour le sport propre peuvent se poursuivre en ces temps difficiles.

« La situation de la COVID-19 continue d'évoluer, et l'AMA est déterminée à continuer de tenir les sportifs informés de l'impact de la pandémie en matière d'antidopage et à répondre à leurs questions, y compris sur les vaccins, a déclaré le président du Comité des sportifs, Ben Sandford. Nous voulons fournir aux sportifs des informations à jour, et nous voulons être en mesure d'entendre leurs préoccupations et d'y répondre. Comme l'année dernière, nous espérons que cette série de webinaires sera une plateforme efficace pour échanger avec les sportifs et comprendre comment les soutenir au mieux et les mobiliser afin de continuer de renforcer le système mondial antidopage. »

Nous invitons les organisations antidopage du monde entier à relayer cette annonce à leurs sportifs et à les encourager à s'inscrire à ce webinaire.

L'AMA publiera au cours des prochaines semaines la liste complète de ses webinaires 2021, qui comprendra, outre les autres webinaires de cette série animée par des sportifs, des webinaires qui s'inscriront dans le cadre du Programme de soutien aux signataires pour la mise en œuvre du Code (CISP), et d'autres encore.

Pour toute question ou tout commentaire concernant le webinaire mentionné ci-dessus, veuillez contacter Stacy Spletzer-Jegen, responsable principale, Relations avec les sportifs et communication, à l'adresse [email protected].
Source: The World Anti Doping Agency