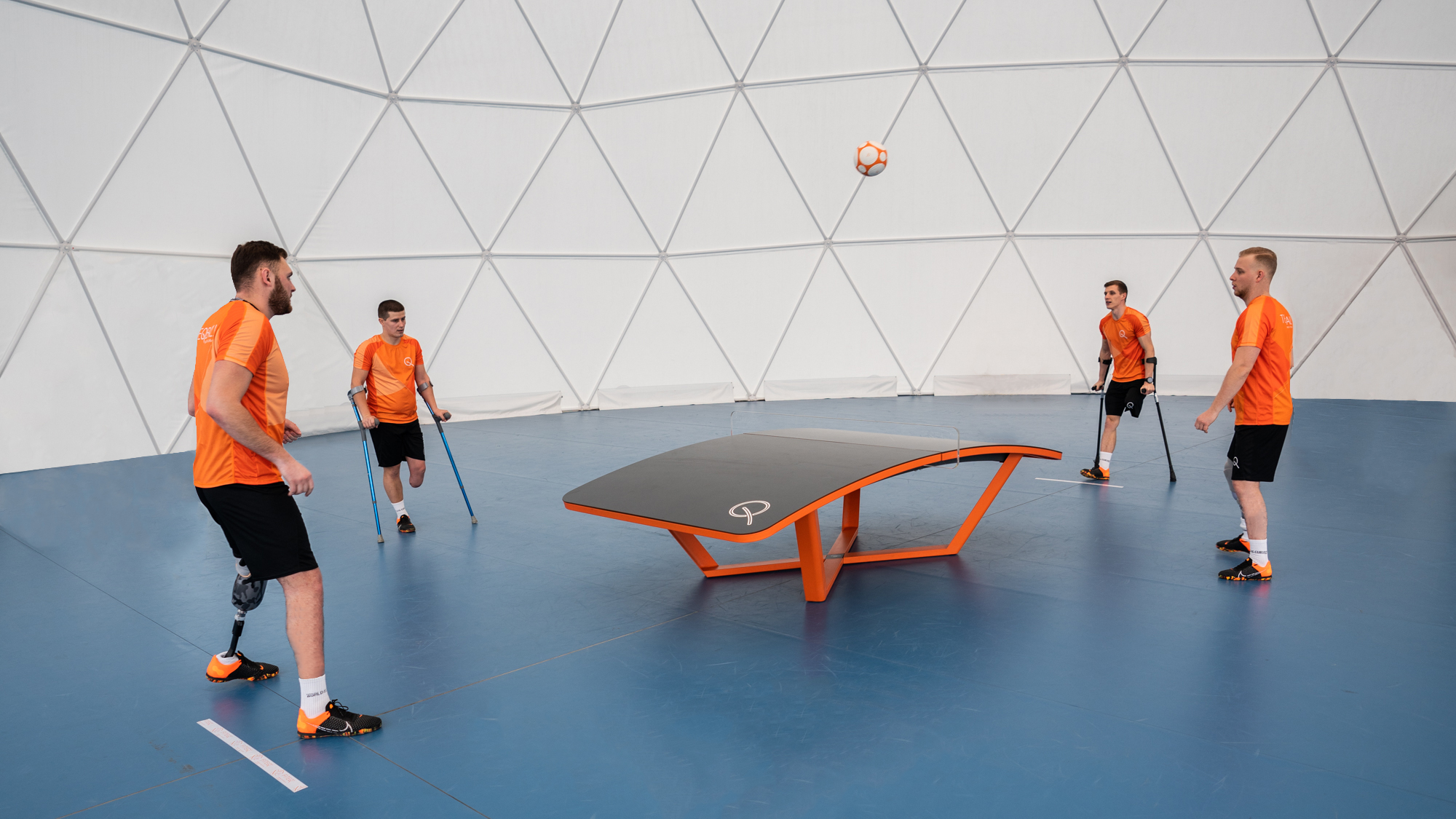 FITEQ officially launches para teqball
The International Teqball Federation (FITEQ) is delighted to announce the official launch of para teqball.
The International Teqball (FITEQ) is delighted to announce the official launch of para teqball, paving the way for elite parasport athletes to excel in international competitions and for grassroots players all around to be inspired to try the world's fastest growing sport. The official launch is headlined by the publication of the Official Rules and Regulations of Para Teqball and the Para Teqball Classification Regulations.
Guided by its belief that sport is for all, FITEQ has always aimed to be as inclusive as possible. In parallel to the global development of teqball, FITEQ has therefore been in the process of developing the world's newest parasport for the past three years. The creation of the Para Teqball Classification Regulations will now provide a structured framework for the sport and determine which athletes are eligible to compete in elite level events.
There are two para teqball classes: Para Teqball Sport Class 1 (PTBSC 1), which is for athletes permanently requiring the use of crutches, and Para Teqball Sport Class 2 (PTBSC 2), which is for athletes with a prosthesis. Ultimately, FITEQ intends to expand on the initial para teqball classification, so that as many people as possible can compete in elite events. However, as a starting point, FITEQ believes that creating PTBSC 1 and PTBSC 2 will contribute to a culture of equality and inclusion at elite and grassroots levels, whereby teqball and para teqball players can enjoy the teqball movement together.
Following the launch, FITEQ President Gábor Borsányi said, "When I think about what sport means to me, I think of passion, ambition, equality, diversity and inclusivity. Sport at its core should be for everyone, regardless of age, ability or background. For teqball to stay true to this and live up to our ambition to be a sport for all, we must provide opportunities for all aspiring teqers to enjoy the world's fastest growing sport. In launching the official rules of para teqball, we are paving the way for hidden stars to emerge in elite level competitions. We believe this will inspire a new generation of teqers to reach their full potential, whatever level that might be. Together, we will dream big and show the world that teqball is for everyone."
In its journey to create a structured framework for the global development of para teqball, FITEQ has had the honour of working closely with the Hungarian Paralympic Committee and many other partners that are committed to promoting the message of inclusivity. Looking ahead, FITEQ looks forward to engaging with stakeholders all around the world as it looks to continue driving forward its ambition of creating a sport and a lifestyle that is open to all.
FURTHER DETAILS – HERE