FITEQ helps to re-build
After two massive earthquakes hit Türkiye and Syria, the International Teqball Federation (FITEQ) decided to support the affected areas by its influence and resources.
Our world's eyes turned to the Middle East as catastrophic events occurred there and almost 50 thousand people died and hundred thousands lost their home.
Everyone at FITEQ believes that it is the federation's duty to stand alongside those influenced by natural disasters and other hardships, thus the Teqball's governing body offered 10.000 € to the Turkish government to support them. Gergely Murányi, Head of Diplomatic Relations & CSR at FITEQ visited the Turkish Embassy in Budapest and met with Gülsen Karanis Eksioglu Ambassador of Republic of Türkiye to Hungary. On behalf of FITEQ Murányi handed over the aid to re-build the troubled region.
Gülsen Karanis Eksioglu expressed her belief that when the time has come, people can stick together and sports always helps to face the challenges. "Many people's world has changed in the last weeks and we can only be thankful for FITEQ for helping them to start a new life."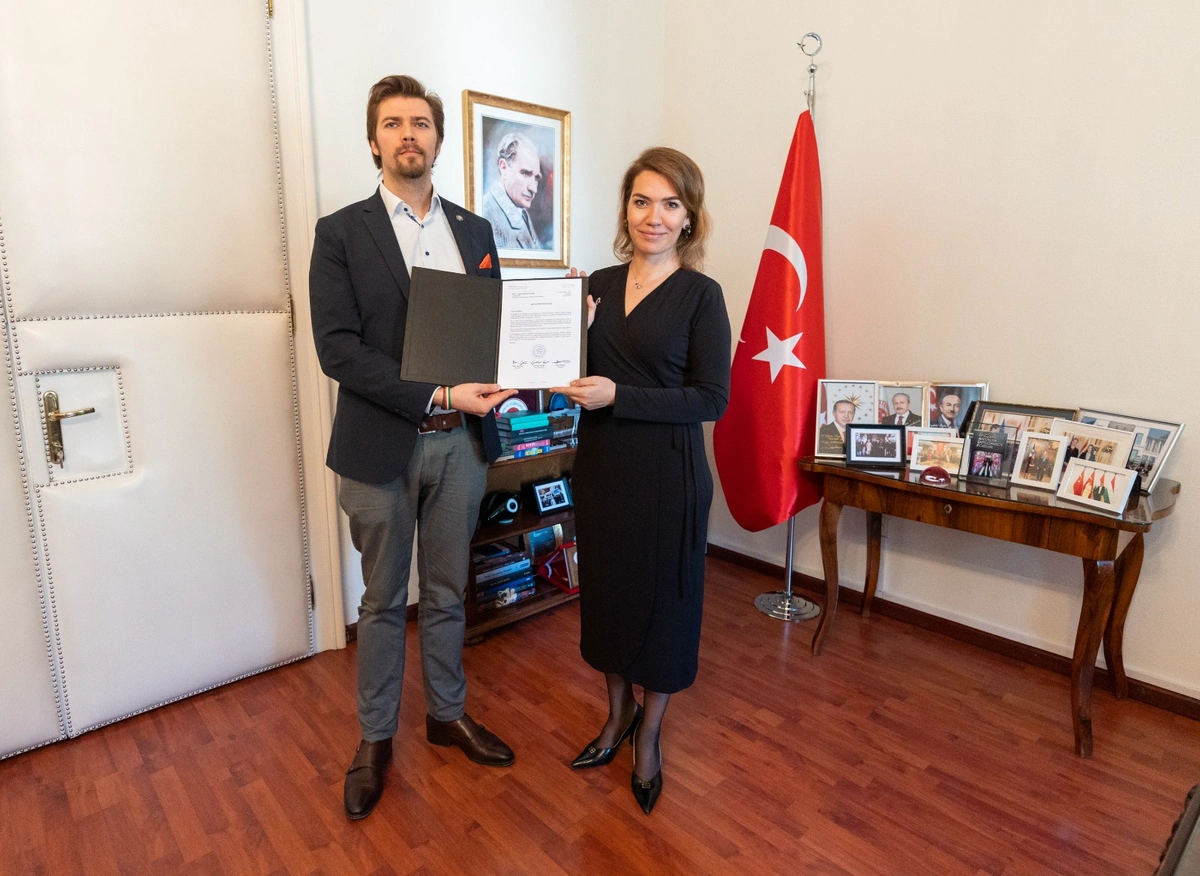 FITEQ values the power of sport to bring people together, we believe that it is our duty to stand alongside those affected by natural disasters and other hardships. We are proud to support the efforts to rebuild and recover. We invite the global Teqball family to join us in standing with the people who have been impacted by this natural disaster!" – says Gergely Murányi.
To Syria, FITEQ cover the fee of a 20 tons truck which brings aid from Budapest to Damascus to support the hit area.
16 Feb 2023