Teqball is on steady rise
Cuba became the newest member as national federation at FITEQ while our sport, Teqball has been unanimously approved by the Italian Olympic Committee.
The International Teqball Federation since its establishment continuously growing by the numbers of national federations. As the 152nd country, Republic of Cuba joined FITEQ and also increased the figure of Pan-American Teqball Confederation to 31. In Africa 43, in Asia and Oceania 44 and in Europe 34 national federations have already been founded and accepted by the governing body of Teqball.
"This recognition agreement consists of a donation to the Cuban government and the Cuban Olympic Committee through the newly established Cuban Teqball Federation, in order to develop Teqball here in the island, where we have all the necessary facilities to be able to develop this wonderful sport." - said Henry Reimberg, President of the Pan American Teqball Confederation and President of the Chilean Teqball Federation.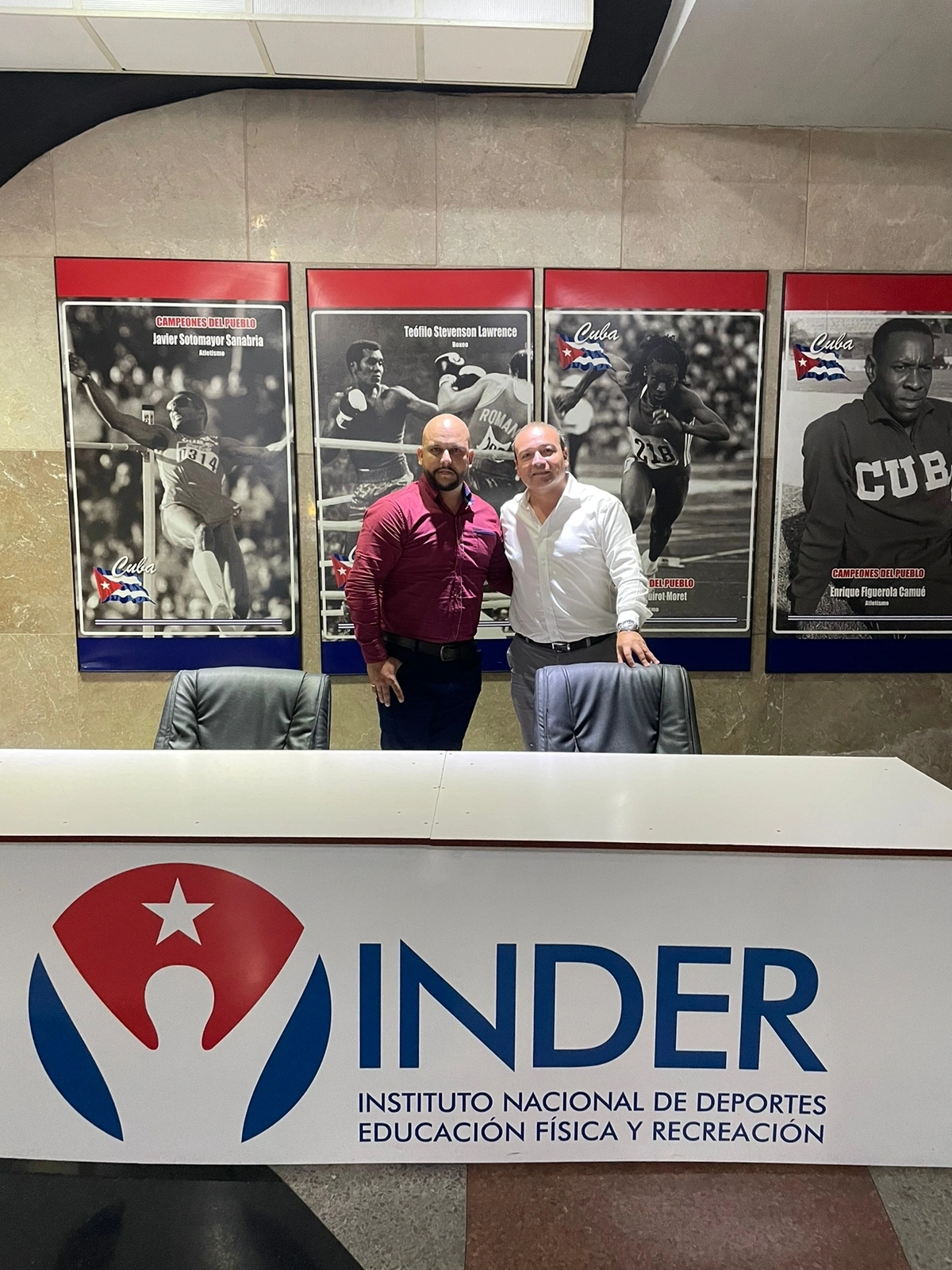 Photo: Barbaro Oliva – President of the National Teqball Federation of Cuba on the left, Henry Reimberg – President of the Pan American Teqball Confederation on the right
In Italy, Teqball as a sport has been unanimously recognized by the Italian Olympic Committee which another huge support to evolve it.
"It is an indisputable and long anticipated milestone for all the Italian Teqball clubs, and athletes and for FITEQ to have CONI's recognition of our beloved sport. Nevertheless, it will allow for Italian representation at the European Games, in case the team qualifies. We are looking forward to further grow Teqball in Italy under FIGeST and with CONI's recognition." - summed up Réka Reichard, Sport Development Manager of FITEQ.
24 Feb 2023