Teqball table donation in Seoul
Teqball table was donated to the Chung-Ang University High School in Seoul, South Korea on March 28. The high school is located in Gangnam District, the sister city of Hungary's capitol, Budapest's 5th District.
The Hungarian Ministry of Foreign Affairs and Trade, the Fédération Internationale de Teqball (FITEQ), the Embassy of Hungary in Seoul and the Liszt Institute Seoul H.E. Ambassador István Szerdahelyi, the ambassador of Hungary to Seoul together donated and handed over personally the table to the school's director, Mr. Munseok Jeong. H.E. Ambassador István Szerdahelyi not only gifted the sports equipment, but showed his skills.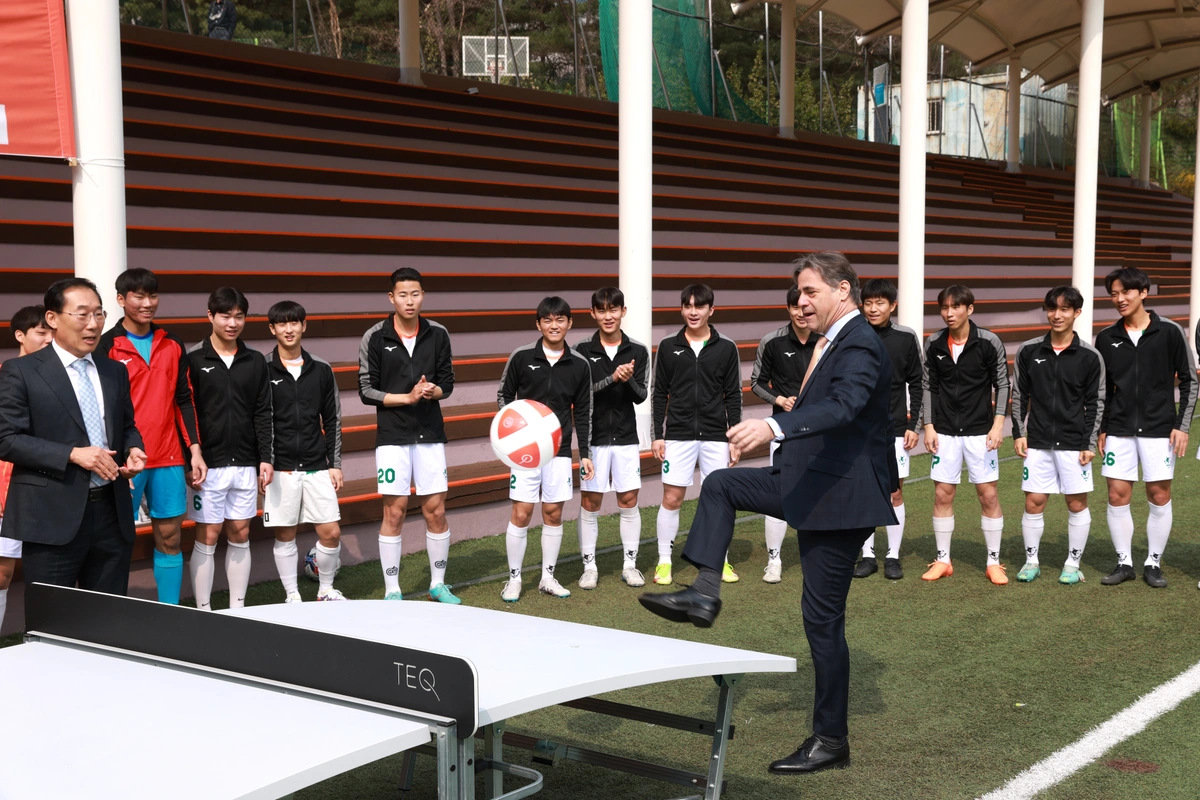 As part of the ceremony, the students of Chung-Ang University High School's Football Department held a short Teqball demonstration.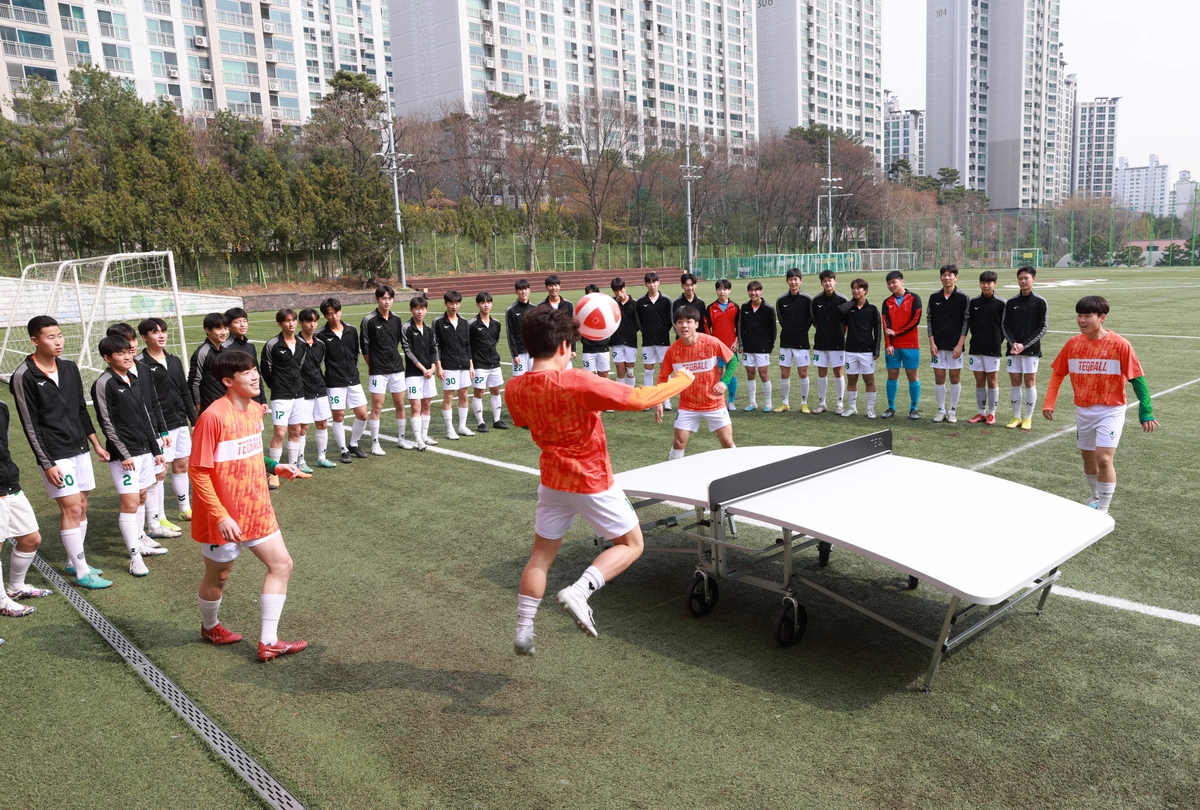 Mr. István Medvigy, the director of the Liszt Institute Seoul; Mr. Heonjae Jeong, the deputy mayor of Gangnam District; and Mr. Songgeun Yu, the president of the Korea Teqball Association were also present at the ceremony.
31 Mar 2023