African Beach Games with Teqball as a medal sport is about to start
At the 2nd African Beach Games Teqball is in the program for the first as a medal sport with the maximum number of countries possible and full athlete quote
The 2nd African Beach Games will be held in Hammamet, Tunisia and just as in Sal, Cape Verde where this multisport event debuted, Teqball is yet again in the program with the maximum number of players and countries possible.
In three categories, men's singles, men's doubles and mixed doubles between 24 & 26 June with 35 teqers from 12 countries the Teqball tournament for the second time will be part of the African beach games.
The home team will be led by Yassine Sahli the only African athlete in the World Ranking top 10 in any category, thus he is the highest-seeded player in men's singles. He also competes in men's doubles, along with his brother Youssef Sahli Saifallah. The 25 years-old Youssef returns to the table with Norhan Ayari in mixed doubles.
Cameroon sent athletes to the ABG only in Teqball. One of them is Gregory Dylan Tchami Djomaha, the title holder at this tournament as he won in the only category, in men's doubles with Hubert Noah Essomba. This time, the World Ranking 38th Cameroonian's pair in MD is Marcelin Teifouet Tsague, who with Marie Letitia Togodnye Yaoussou face the opponents in mixed doubles.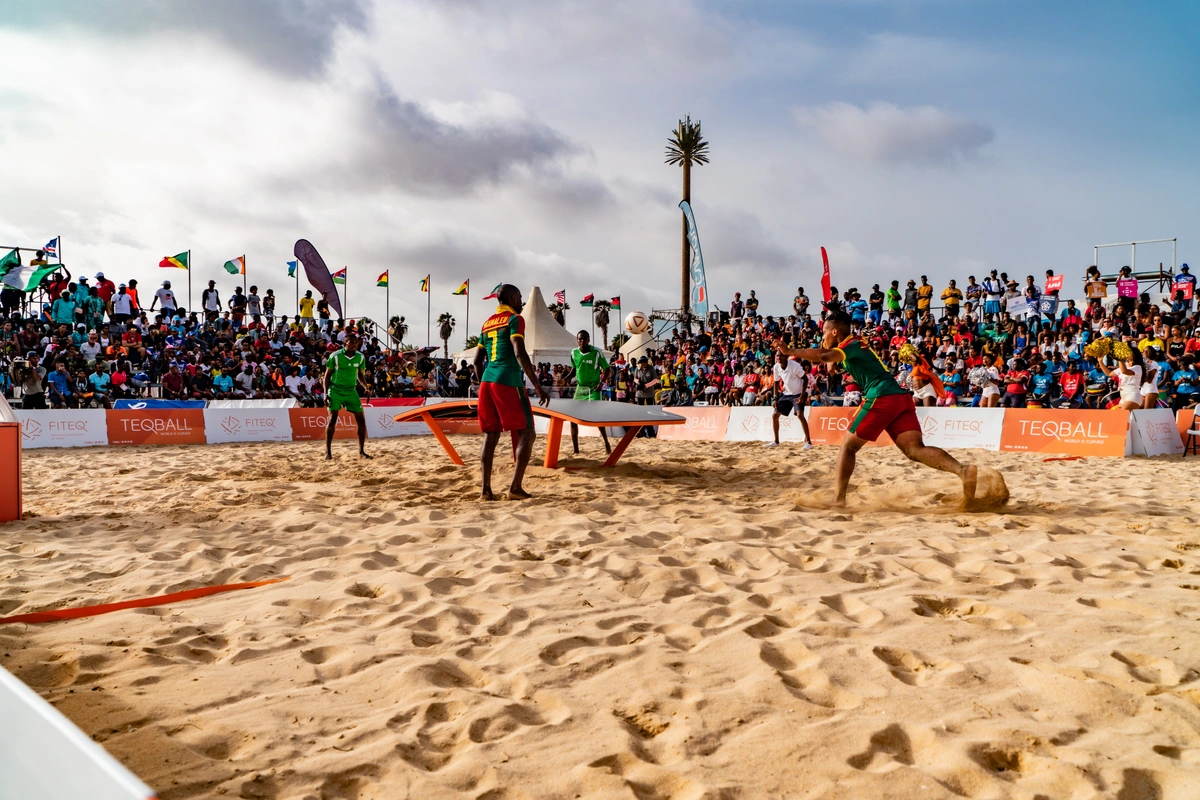 Cameroon is the title holder at the African Beach Games after having won against Nigeria four years ago.
Algeria's Samir Maoui is among the most experienced player, however, his fellow teqer Fethi Larit who finished 5th at Teqball World Championships 2019 in men's singles is the oldest challenger in the 2nd African Beach Games with his 47 years. Larit competes in both doubles, in mixed Malak Benyounes is his partner.
Sylvester Oko Nortey from Ghana in men's singles category is among the best 100 teqers on World Ranking. He represents his nation in MS, while his partner in men's doubles is the 16 years-old Daniel Fobi. The youngest player in the tournament paired up with Martha Appiah to fight for the trophy in XD.
Senzo Menzi Mnisi who triumphed in both doubles categories at Eswatini Challenger Cup last year faces his opponents in singles, while the 129th ranked athlete is with Siphosethu Sikhondze in men's doubles. Siphesihle Dlamini who won the domestic championships in mixed category last year attempts to get the trophy in the same class.
Sierro Leone's line is with Abdulai Bangura, Christian Lavalie and Kadiatu G Kamara while the island country Cape Verde sends Sidnei Soares Silva, Teodoro Silva as well as Jarise Evora.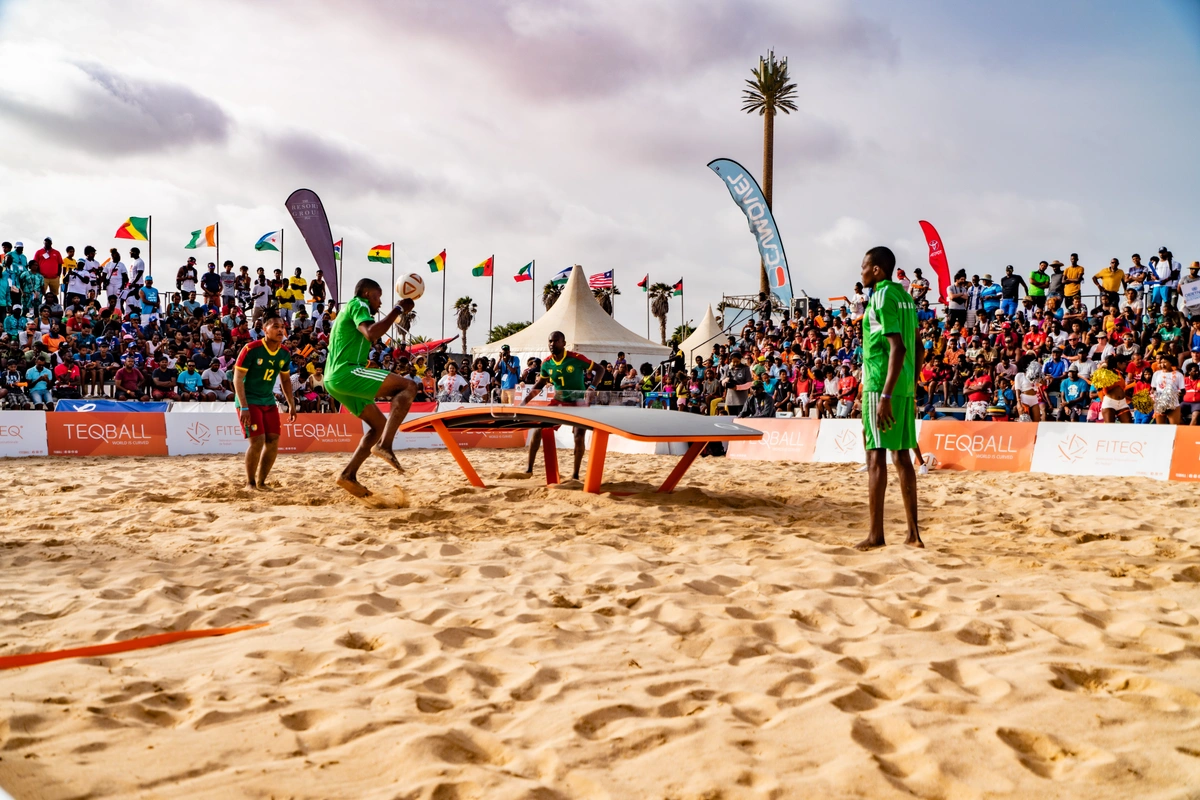 Men's doubles final at 1st African Beach Games in Cape Verde
Last edition's runners-up, Nigeria with debuting athletes arrive in Tunisia. World Ranking 23rd Victor Ademoye Oyemade, Funsho Samson and Rashidat Bukola Salau are in the squad.
Madagascar is represented by Andry Nambinintsoa Rakotondrabe, Erickson Spencer Diarra Rakotonirina, Randrianasolo Fanirisoa Richia and Zambia's athletes are Chisimba Mutale, Patrick Sikazwe & Nanyangwe Natasha, while Benin is the only country that only competes in two categories, in MS and MD with Mevo Guenole Septime, Chedrac Alban Ahomadi.
Landlocked Mali with Lassine Kone, Lanseni Camara and Marian Diarra are also among the competitors.
For the results and live statistics, visit our social media channels and website.