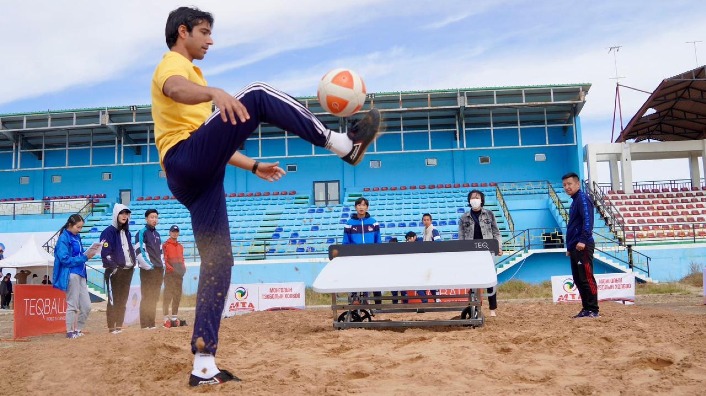 Teqball at the 1st Mongolian Beach Games
The Mongolian National Olympic Committee organised the very first domestic beach games with Teqball.
Mongolia held the 1st Mongolian Beach Games in Mandalgobi. Altogether 120 athletes competed in different sports and Teqball was among them.
In Teqball, 16 players took part in one discipline, in singles. However, it was a unique event as 5 women and 11 men faced each other in the same category.
N. Batnyam won the tour while G. Soldbileg finished second and U. David gathered the bronze medal.
"It was a great success to have Teqball at the beach games. Amazing rallies while people really enjoyed watching all of the sports." - said Chimeddorj Amarsanaa, Executive Board Member of the Mongolian National Olympic Committee.