Interview: Natalia Guitler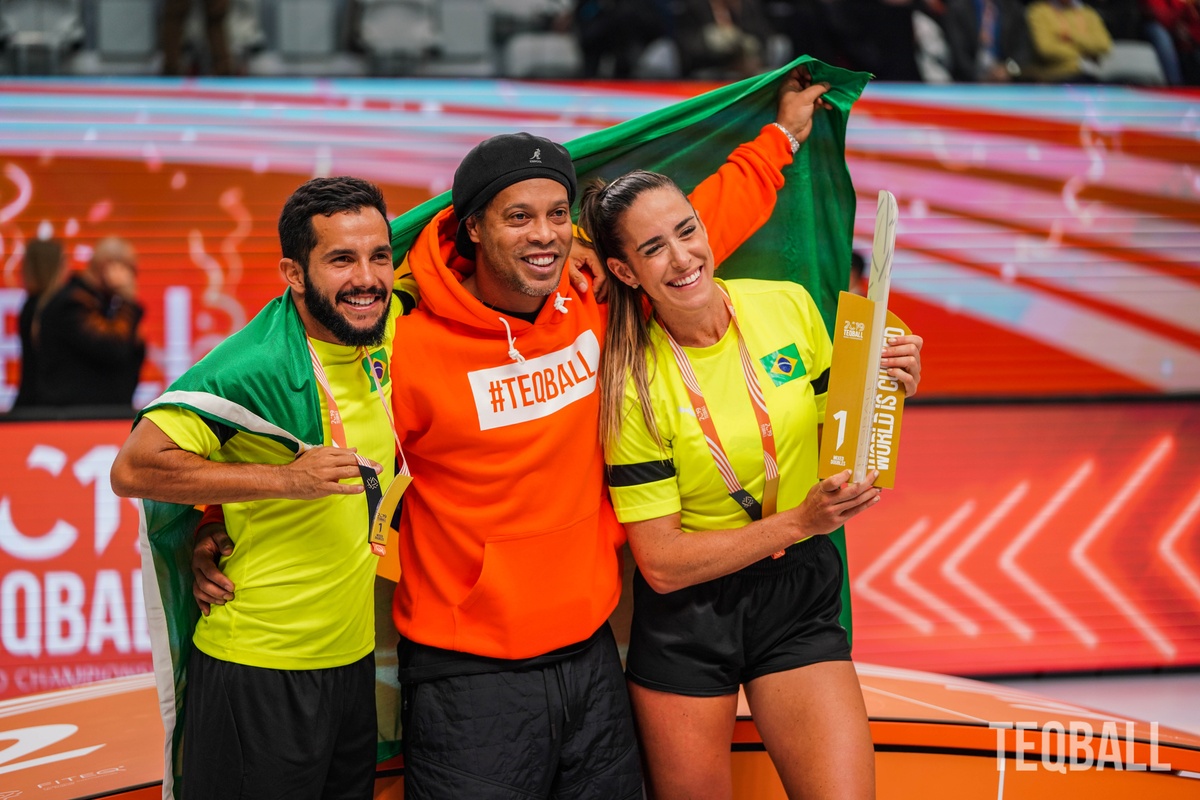 Interview: Natalia Guitler
INSIDE TEQBALL- STORIES FROM THE TEQBALL WORLD
Teqball mixed doubles World Champion Natalia Guitler has become one of the sport's biggest global stars in recent years. Hailing from a futevolei background, Natalia had all the skills required to become a world-leading teqball star. She is a six-time national futevolei champion in Brazil and two-time South American champion, both with doubles partner Bianca Hiemer. She is also a World Champion (2018) in doubles and a three-time futevolei Queen of the Beach. Natalia was a natural when she first came across teqball at Ronaldinho's house and quickly established herself as a force to be reckoned with. In 2019, Natalia and partner Marcos Vieira emerged as the inaugural mixed doubles champions after a stunning display in Budapest. Off the court, Natalia is Chair of the FITEQ Athletes' Committee, where she is playing a key role in growing the sport all over the world. She is a role model and an inspiration, particularly for young, aspiring female teqers.
Do you remember the first time you experienced the curved table?
Yes! In 2017 I saw the table for the first time at Ronaldinho's house. I found it super interesting and dynamic! I only started playing in 2018 when I went to Ronaldinho's house to play futevolei and ended up playing teqball and started to learn about the sport.
You come from a futevolei background, where you have also achieved great results. How much have you adapted your game in teqball and what are the elements that you are bringing across?
Yes, I come from futevolei which helps a lot with technique. Teqball is different but the technique and style of play from futevolei have helped me a lot! I would say that 80% of what I have learned in futevolei, I have adapted for teqball!
You were one of the first female teqball players. How do you see the progress of the female players in recent years?
I think that the growth of women in teqball has a lot of potential, since it is a game of a lot of practice and adaptation! There are already many women playing teqball very well, and with the growth of the sport we will see even more women become teqball stars!
You were appointed as Chair of the FITEQ Athletes' Committee in December 2019. How proud were you to be given this role? What has happened since you became Chair and what are your plans for the future?
It was an honor to be nominated in front of so many top athletes! My mission even before being nominated was to help the sport grow by being a part of FITEQ's projects. I want there to be teqball players all over the world and, one day, for teqball to become an Olympic sport!
You became World Champion in 2019 in mixed doubles, gaining the title with your partner Marcos Viera (Marquinhos). What did this title mean to you?
Winning the title was one of the most important of my career. In 2018, I played doubles with Marquinhos in the World Championships for the first time and ranked fourth. This was before mixed doubles was introduced by FITEQ. Then in 2019, the mixed category was announced, and I instantly dreamed of winning this title. I put so much energy into training for this tournament together with Marquinhos. So, when we did it, it was a dream come true!
FITEQ held the first ever Women's Challenger Cup earlier this year and is looking at further implementation of women's singles, and potentially women's doubles at major events in the future. When do you think that the participation base of female players will be high enough for this to happen?
I believe that the next step for bigger tournaments should be to implement categories for female singles and doubles as well. By having more tournaments with these categories, it will motivate the training and development of female teqers! And I'm sure it will be a success!
Do you have a favourite teqball player, or someone who you found impressive for their talent?
I am a fan of Adam Blazsovics and Csaba Banyik! Not only because they are multiple time champions, but also because they are complete players in the game, with their technique and style of play! I get a lot of inspiration from them!
What has teqball changed in your life?
Teqball was like a love at first sight that grows every moment! It is a challenging sport and it makes me want to be in constant evolution! I have no doubt the game came to stay and be part of my life!
What has been the most memorable moment of your teqlife?
I have several moments that I could mention here, besides winning the World Championships in 2019. Without a doubt, being able to play with great players like Ronaldinho, Neymar, Zico and other great football names will be in my memory forever!
During practice, is there any special rule you apply to make the game more difficult? Do you have any of your own methods during your trainings?
In Brazil there is still a difficulty in training due to people not following the exact rules so much! But I make sure to always train with the rules and focus on areas where I know that I can improve. So, for example, I practice a lot with my left foot and also try new moves and new attacking plays that will make me a better player.
How has the spread of COVID-19 and the pandemic situation changed your everyday sport life?
It has changed a lot, with restrictions for almost two months. I have been training technical parts of my game and trying to improve by using smaller tables at home or in my building! I have also been training at a friend's house, who has a Teq table, but I am not able to train as regularly as I would like because the clubs have been closed. I am looking forward to getting back to regular training and games!
And lastly, what are your goals for 2020 in teqball?
As soon as the COVID-19 situation passes, my goals are to go back to training and continue the projects with FITEQ. I want to support the growth of the sport and help with the evolution of athletes! Without a doubt many good things are on the way and it is only the beginning. If we are able to have a World Championships this year, I hope to be able to defend the title with Marquinhos. We know that everyone has been working hard and improving but we believe we can do it. I cannot wait to get back to playing in tournaments and hopefully being successful.
Thank you for the interview and good luck with all your endeavours with teqball!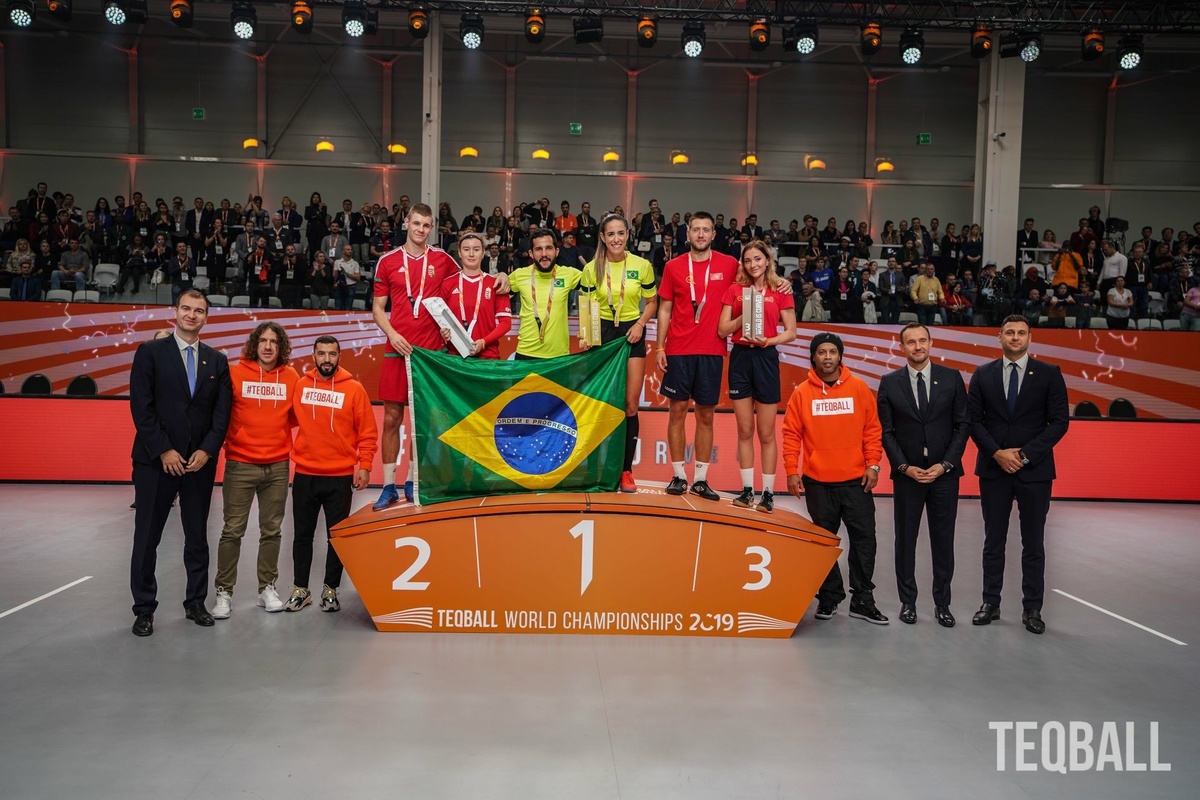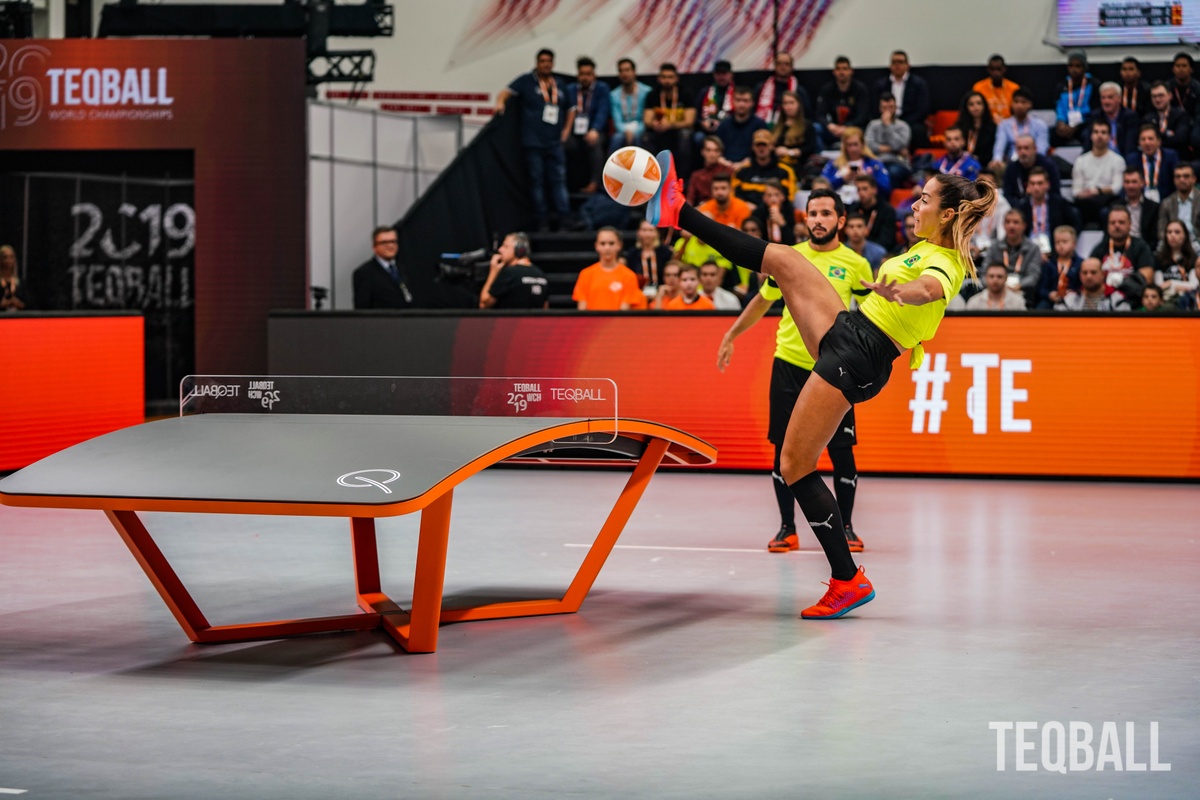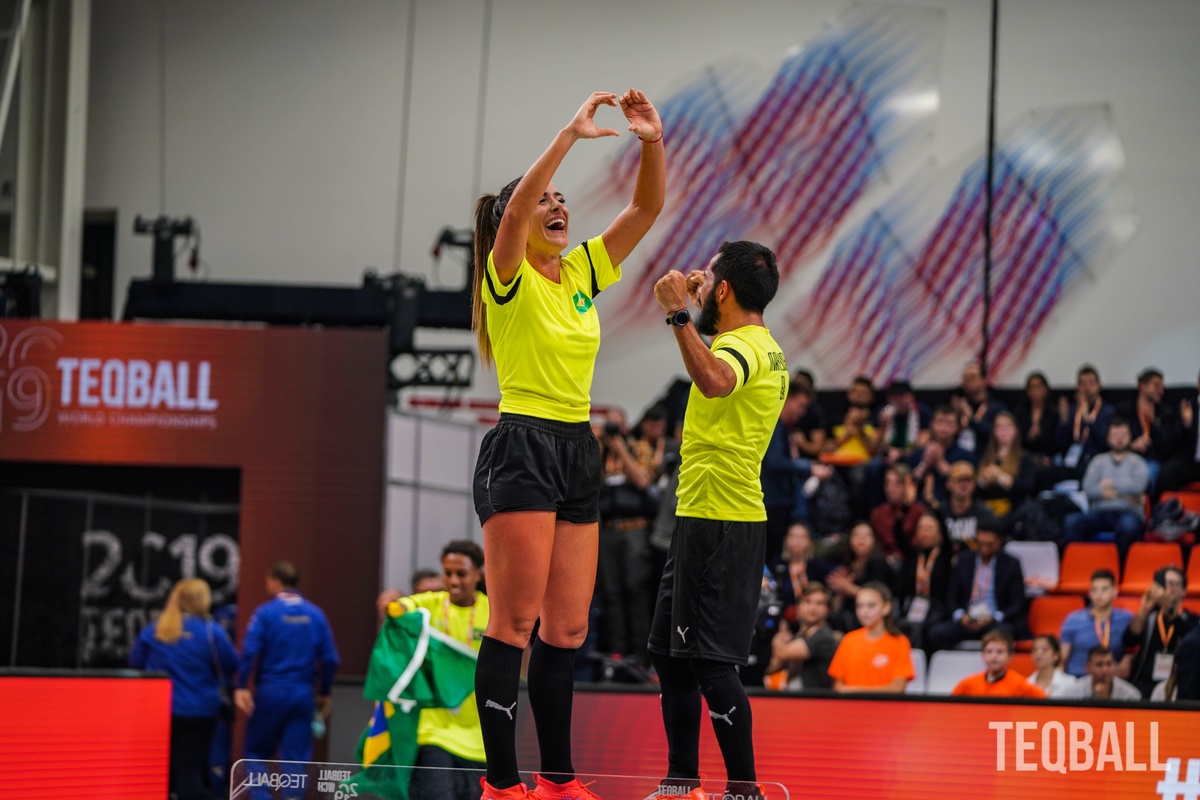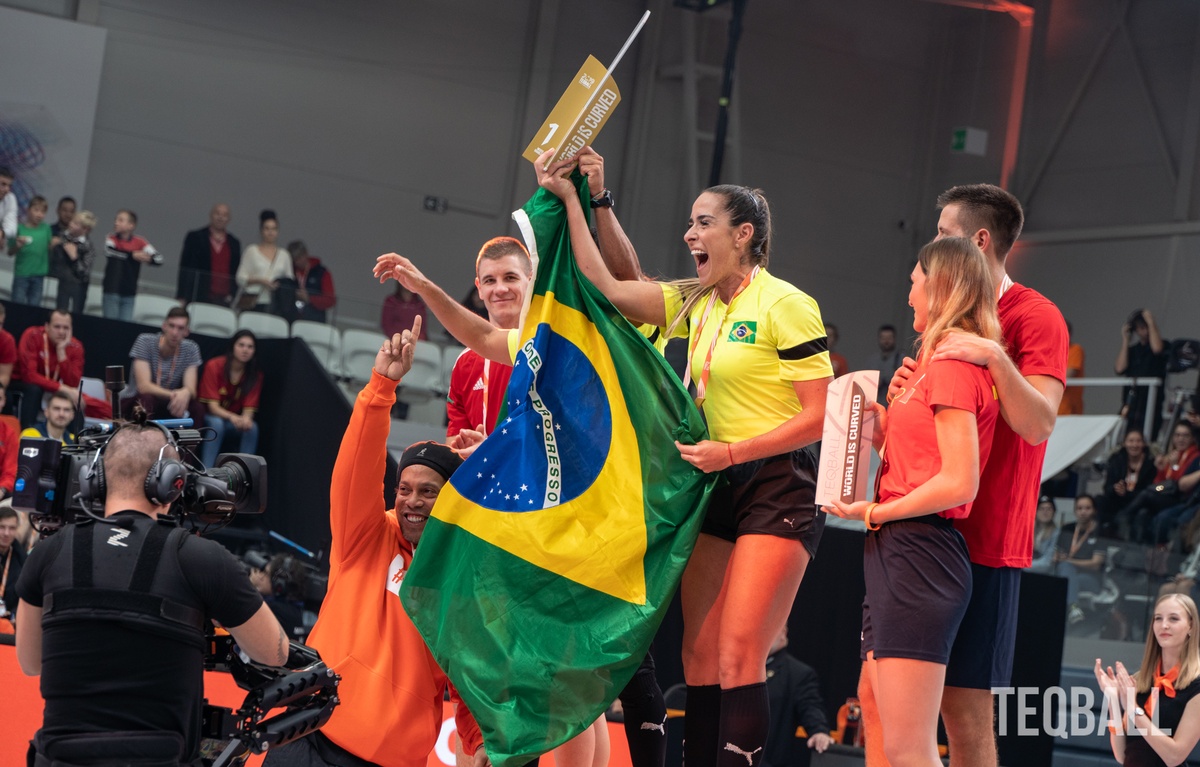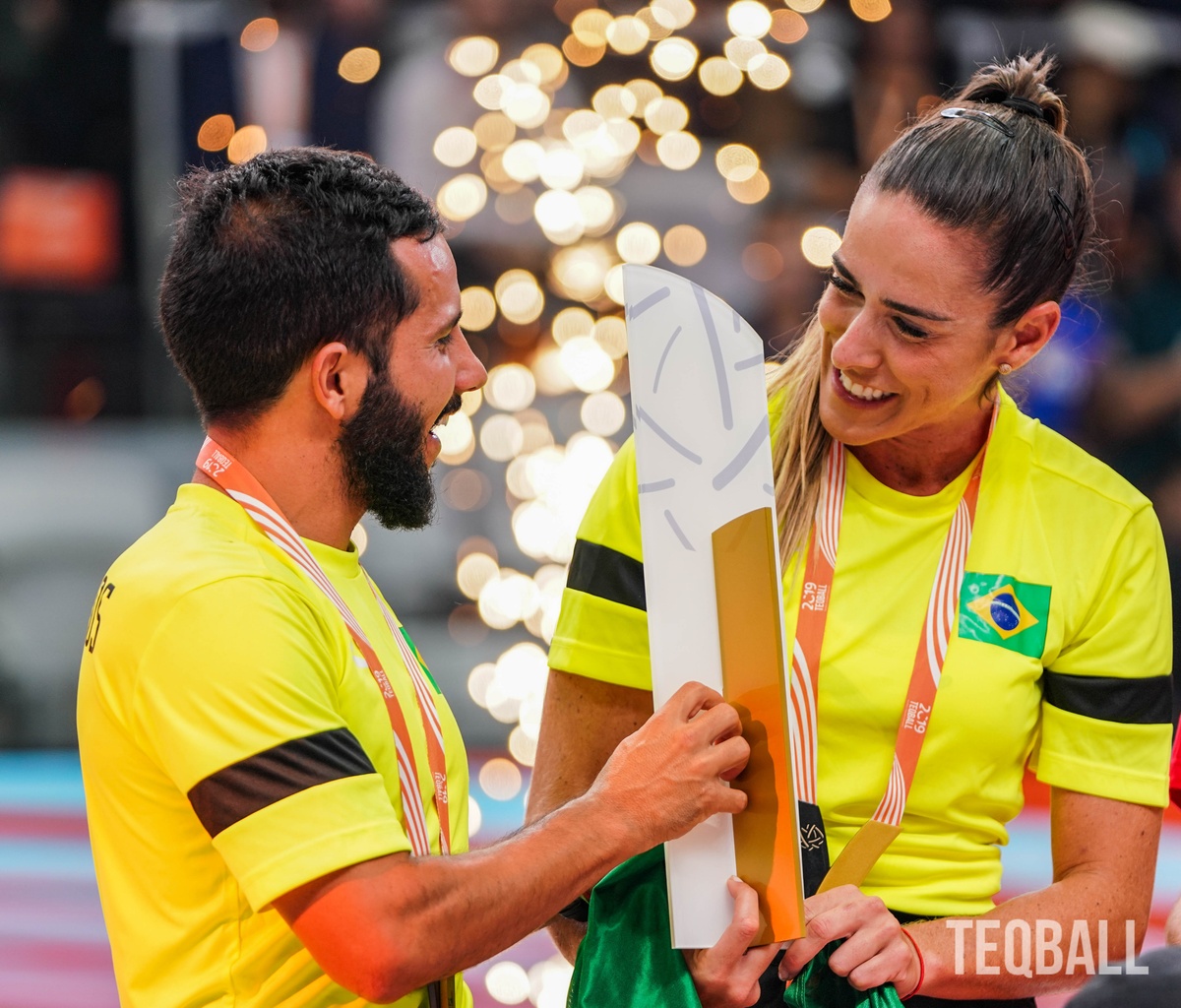 02 Jun 2020