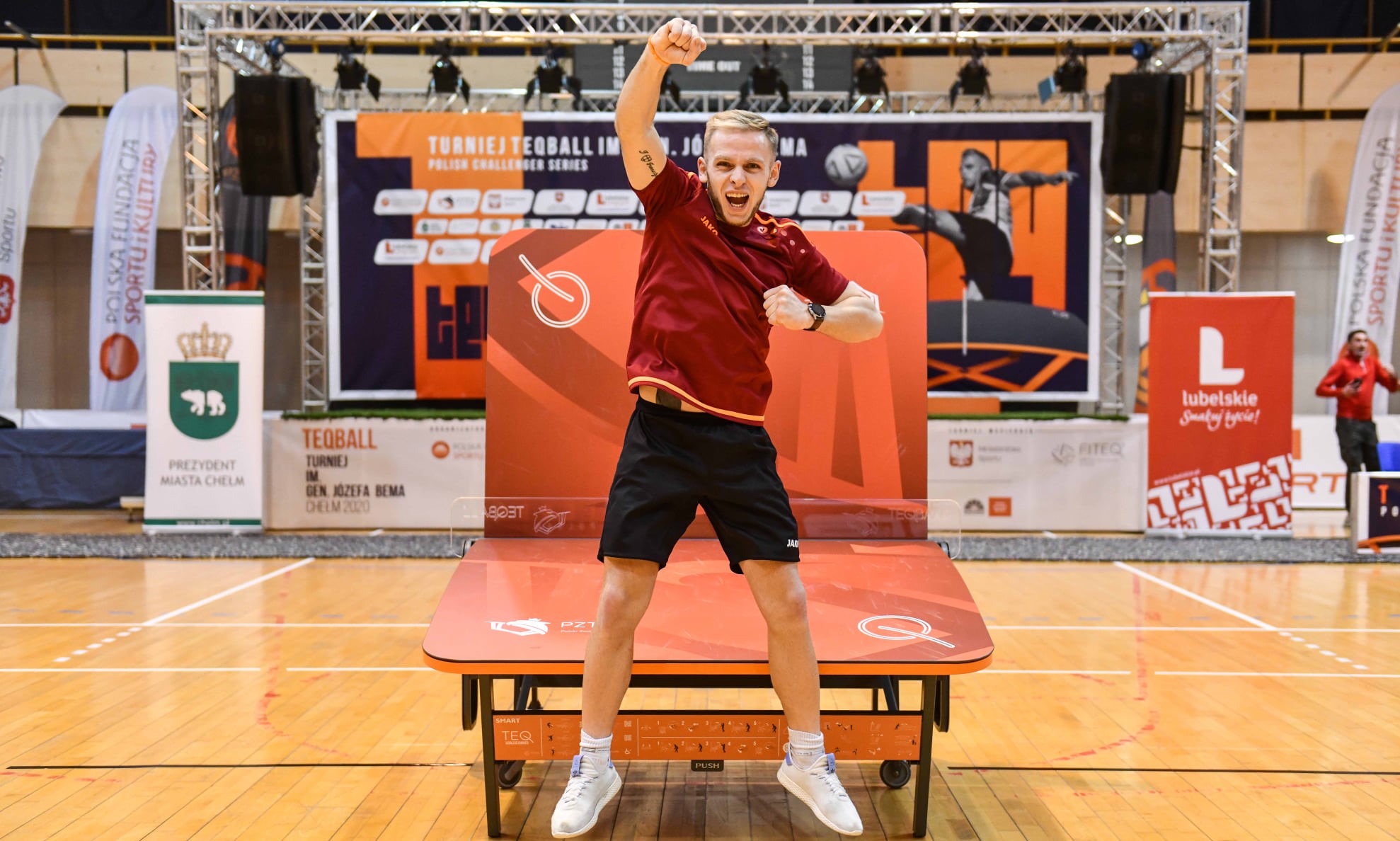 Duszak set to represent Poland at 2021 World Championships after reclaiming National Challenger Series title
Normality resumed in the fourth and final round of the Polish National Challenger Series, as World Number Two Adrian Duszak returned to the top of the podium with a dominant performance in Chelm. Duszak's third win out of four means he will represent Poland at the 2021 World Championships in singles, as well as in doubles.
The city in eastern Poland welcomed the country's best teqers for its last National Challenger Series event, including Round 3 singles champion, and Duszak's doubles partner, Bartlomiej Franczuk. In the early rounds, Franczuk looked to have once again found the inspired form that saw him beat Duszak in Krakow last month. He eased through the group stages without dropping a set and inflicted the same result on Marek Pokwap in the quarter-finals.
However, his semi-final opponent, Patryk Kaminski, was seeking payback for Franczuk's 2-0 victory at the same stage in Krakow. After Franczuk won a tight first set 12-8, it looked like repeat, not revenge, was on the cards. However, the experienced and highly-talented Kaminski completed an impressive comeback, winning 2-1 (8-12, 12-8, 12-8) in the most exciting match of the tournament.
The victory set up a third gold medal showdown against pre-tournament favourite Duszak, who had cruised to the final without dropping a set. Kaminski put in an impressive performance, but Duszak showed why he is considered one of the best players in the world, securing a 2-0 (12-8, 12-8) win and a place in the 2021 World Championships.
Speaking after the final, Duszak said, "It was a hard and demanding series of four tournaments at a very high level. We played in four cities in different parts of Poland in just two months. I am very happy with the results that I have achieved and I accomplished my goal: I will represent Poland at the next World Championships in singles and doubles."
In the doubles, Duszak and Franczuk won their fourth consecutive title to cement their position as Poland's premium doubles pair and show the rest of the world that they will be a force to be reckoned with at next year's World Championships. Meanwhile, the country's leading mixed doubles team, Kaminski and Ewa Krol, were unable to continue their unbeaten run and had to settle for bronze in the final National Challenger Series event. However, their dominance in first three events means they will represent Poland at the flagship teqball competition next year.
Following the tournament in Chelm, Kaminski said, "Ewa and I are very proud and happy about our success and qualification for the third World Championships in mixed doubles. We are a couple on and off the court, we have been dating for several years and we are engaged. Winning the Polish Championship and earning qualification for the World Championships brought us even closer together and strengthened our relationship!"
Krol added, "We are a great duo. We never give up and we always fight to the end. We have strengths and weaknesses, but we will not reveal them to our rivals. We will train hard to get even better than before and reach an even higher level."
The National Challenger Series will continue around the world in the coming months to give athletes from other countries the chance gain qualification points for the 2021 Teqball World Championships, as well as to earn prize money and world ranking points during the challenging COVID-19 environment.
INFORMATION & RESULTS of the Polish National Challenger Series Round 4 can be found - HERE.
16 Dec 2020