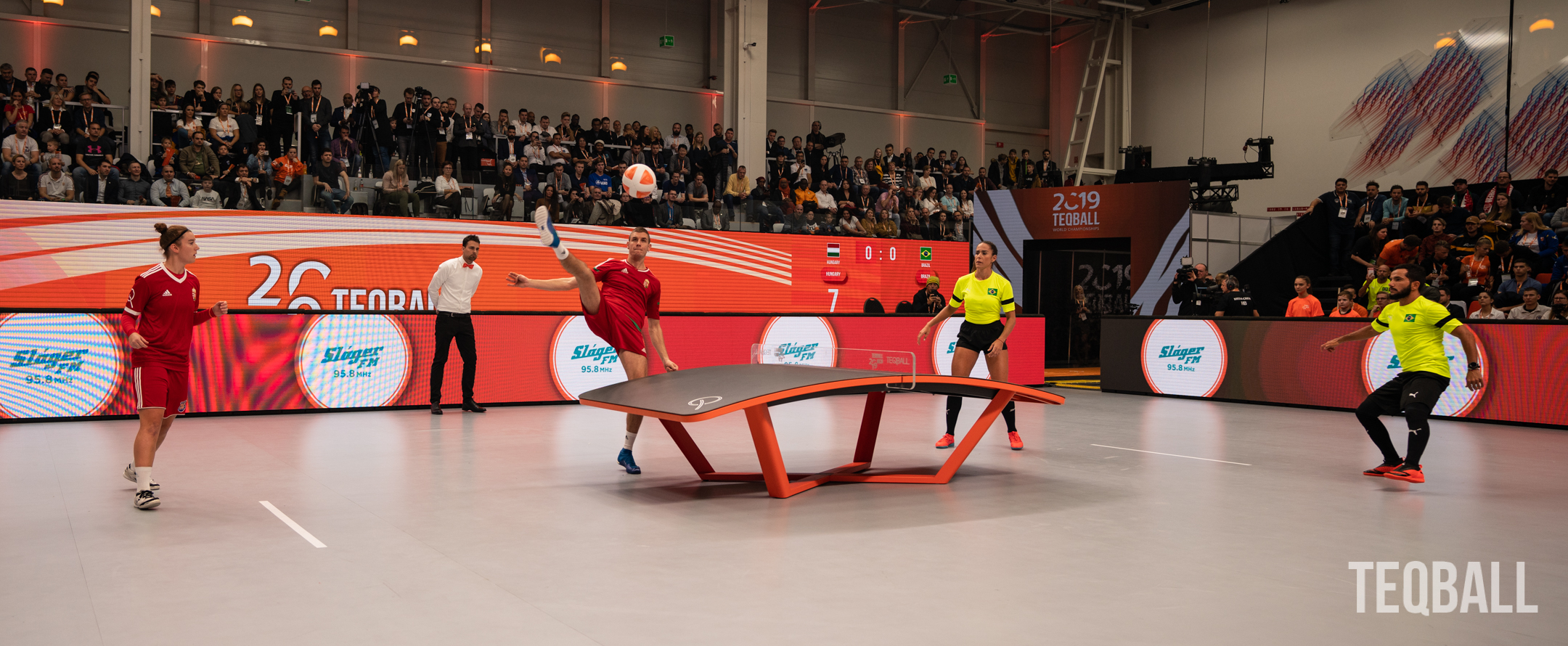 FITEQ surpasses 100 National Federations milestone
FITEQ has surpassed the significant milestone of recognising 100 National Teqball Federations.
FITEQ has surpassed the significant milestone of recognising 100 National Teqball Federations after six new federations were officially welcomed into the global teqball family this month, bringing the total number to 102. Equatorial Guinea, The Gambia, Norway, Gabon, Togo and Trinidad and Tobago are the latest federations to receive FITEQ recognition.
FITEQ has doubled its number of National Federations in under a year, having reached the milestone of 50 in April 2020. FITEQ has placed significant emphasis on building the foundations for active and self-sustainable federations, recognising that they are the lifeblood of the sport. There has been an additional focus on this process during COVID-19, with FITEQ and its National Federations able to dedicate more time and resources to enhancing the federations' operational capacity.
Throughout the pandemic, FITEQ has delivered regular practical workshops via videoconference and has made official coach, referee and sports administration courses available on its Educational Platform. Whilst this has been successful in helping recognised and prospective National Federations improve in key areas such as education, governance, sustainability, CSR, competitions, and club development, FITEQ is delighted to have resumed in-person visits to federations through the Teqball Roadshow. The roadshow, which began last month, will see a FITEQ delegation led by FITEQ General Secretary Marius Vizer Jr travel to over 30 countries to accelerate the progress of National Federations.
Upon reaching the milestone, FITEQ General Secretary Marius Vizer Jr said, "Reaching and then surpassing 100 National Federations is evidence of teqball's global footprint, which spans across all five continents. However, this is more than just a number for us. It is confirmation that FITEQ is providing the organisational structures to support the rapidly increasing demand for the world's fastest growing sport. We have over four million followers across social media and awareness of teqball is building every day. To elevate teqball to where we want it to be in five or ten years' time, we must convert the millions of people consuming our interactive content online into passionate teqball players and fans. National Federations will be integral to our success in this endeavour and we will look to use this milestone as a springboard for future success."
In addition to growing the number of National Federations, FITEQ is striving to achieve recognition by the global sporting community. This process is already well under way with FITEQ successful in achieving official recognition by the Olympic Council of Asia (OCA) in August 2018, the Association of National Olympic Committees of Africa (ANOCA) in June 2019 and the Organisation of Sports Federations of Oceania in March 2020. In November 2020, FITEQ was granted full membership to the Global Association of International Sports Federations (GAISF), rounding off a successful year in which FITEQ was also approved as a World Anti-Doping Code Signatory.
FITEQ has ambitious targets for 2021 as it looks to achieve its vision of enabling every person to participate in teqball or para teqball and to allow all involved to reach their full potential, whatever level that might be.