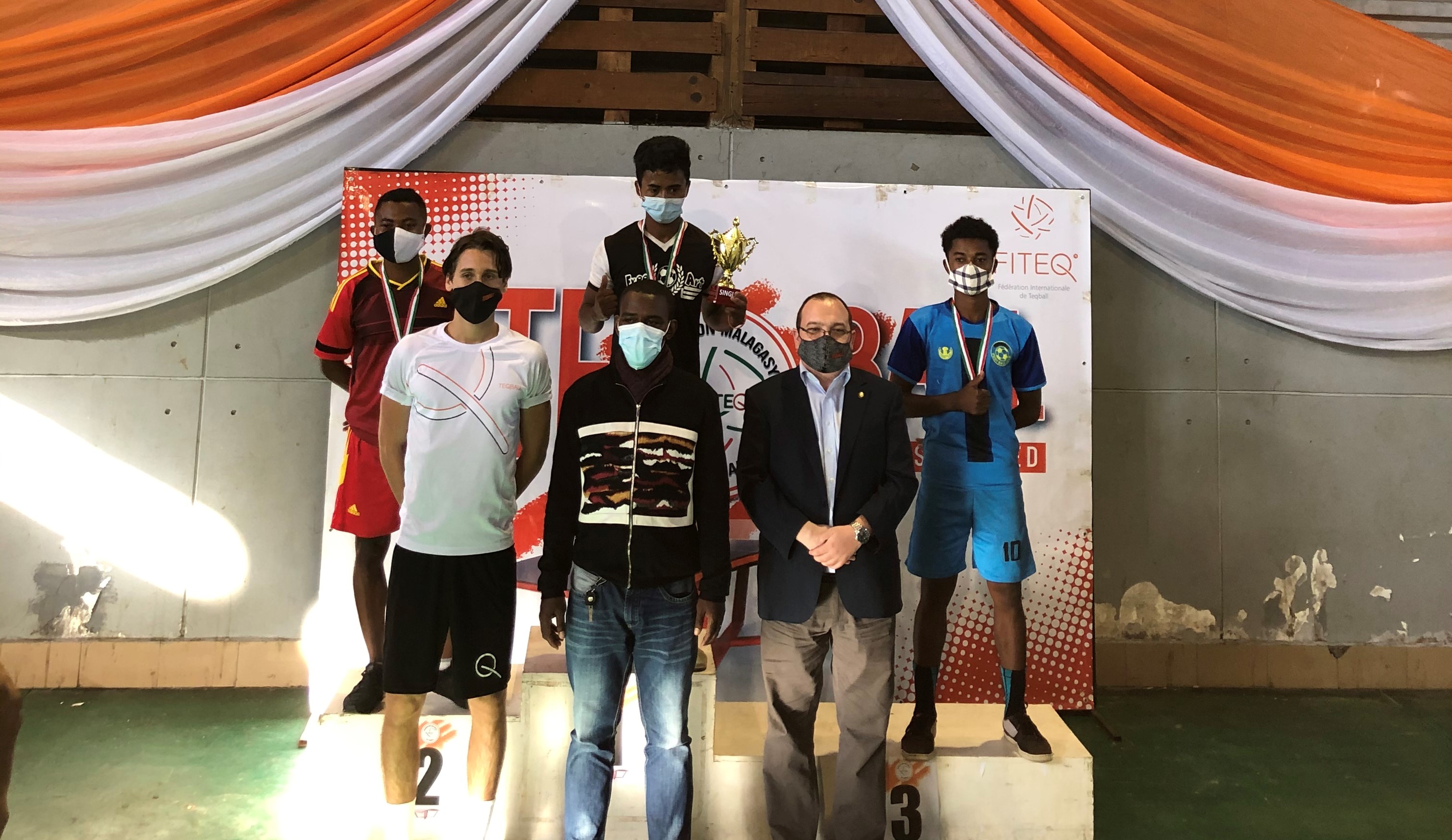 Teqball Roadshow in full swing as team heads from Madagascar to South Africa
The Teqball Roadshow is in full swing, with the team, led by General Secretary Marius Vizer Jr, arriving in South Africa yesterday (31 March).
The Teqball Roadshow is in full swing, with the team, led by General Secretary Marius Vizer Jr, arriving in South Africa yesterday (31 March) after concluding a successful visit to Madagascar. Following similarly positive trips to Djibouti and Uzbekistan, the FITEQ team spent a week on the African island, where they were able to watch two National Challenger Series events live.
In addition to witnessing the country's future stars in action, the FITEQ team led a series of workshops and practical demonstrations for Madagascar's National Teqball Federation. FITEQ sport instructors led educational sessions for coaches and referees, as well as training programmes for athletes, whilst Vizer Jr held high-level meetings with the federation's leadership to help further accelerate the growth of Teqball throughout the country.
The FITEQ team also participated in a number of CSR programmes, in partnership with the National Federation and local charitable organisations. The programmes included a litter-picking project and a tree-planting event. FITEQ encourages all National Federations to engage in CSR activities to support their local community, with a strong emphasis on sustainability-related initiatives.
Reflecting on the visit, FITEQ General Secretary Marius Vizer Jr said, "It was a really productive and rewarding week in Madagascar. Not only did we get to see the future stars in action in the National Challenger Series, we were also able to feel the passion for Teqball at a grassroots level. Everyone, from the federation leadership, to players, coaches and referees, was very receptive to our guidance and I have no doubt they will use the momentum from this week to take Teqball to even greater heights throughout the country. It was also an honour to join the federation in one of their CSR programmes. At FITEQ, we want to see all our federations going the extra mile to help their communities and the litter-picking project we were able to support makes a significant difference to the local environment."
Vizer Jr arrived in South Africa on 31 March, ahead of a busy week of meetings with senior sports leaders in the country. He is joined by a team of sport instructors, who will lead training programmes in collaboration with the country's National Teqball Federation. Meanwhile, sport instructors have also arrived in multiple other countries around the world this week to lead training programmes that are several weeks long. The countries include Sri Lanka, Lebanon and Cape Verde.
On 3 April, Eswatini Teqball Federation President Mfanafuthi Taribo Bhembe will arrive in Togo as part of the Teqball Roadshow, where he will share the knowledge he has gathered in Eswatini's Teqball journey to help inspire similar growth in the West African country.