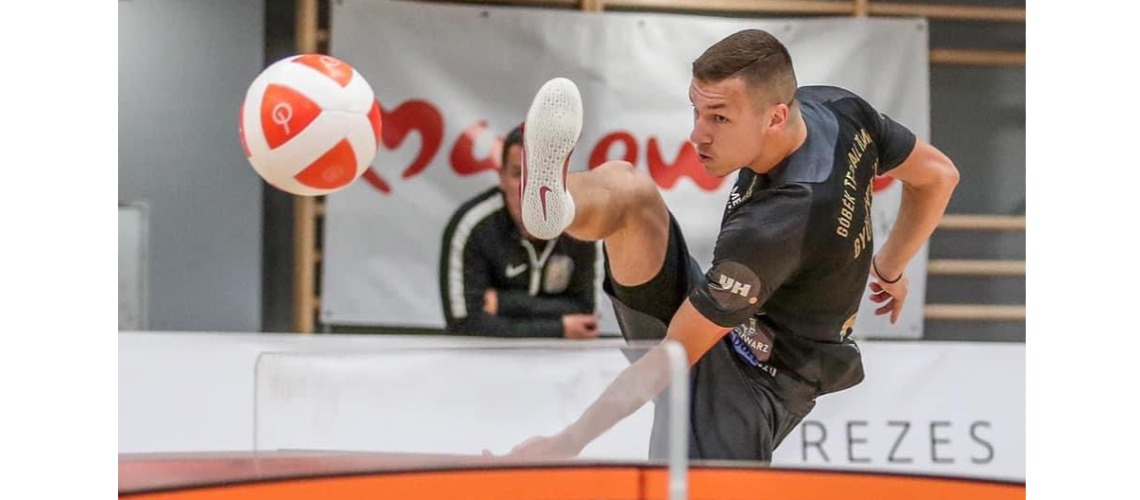 European Teqball Tour set to continue with Józef Bem Chelm Trophy
The European Teqball Tour will make its next stop in the Polish city of Chelm on 5-7 November 2021 as the new era of teqball continues with a new competition structure and increased prize money to grow global interest in the sport at the elite level.
The event in South-Eastern Poland follows a successful inaugural European Teqball Tour event held on the beautiful beaches of Cervia, Italy last month. The second edition will be held indoors and will feature men's doubles and mixed doubles categories. Some of the sport's brightest stars are set to compete for the prestigious title and the $30,000 prize money pot, including Csaba Banyik, Adam Blazsovics, Zsanett Janicsek, Julien Grondin, Hugo Rabeux, Adrian Duszak, Bartlomiej Franczuk, Apor Gyorgydeak and Szabolcs Ilyés.
After an exciting first stop in Cervia, Italy, FITEQ is continuing to finalise the revision of its calendar for 2022 and beyond. FITEQ is aiming to increase the number of full-time professional players, whilst continuing to grow the sport at a grassroots level through club and regional tournaments. Europe is the leading continent for teqball in terms of medals won at the Teqball World Championships, and the European Teqball Tour continues to give the world's best teqers the chance to compete at the highest level of the sport.
Registration page: here
22 Oct 2021