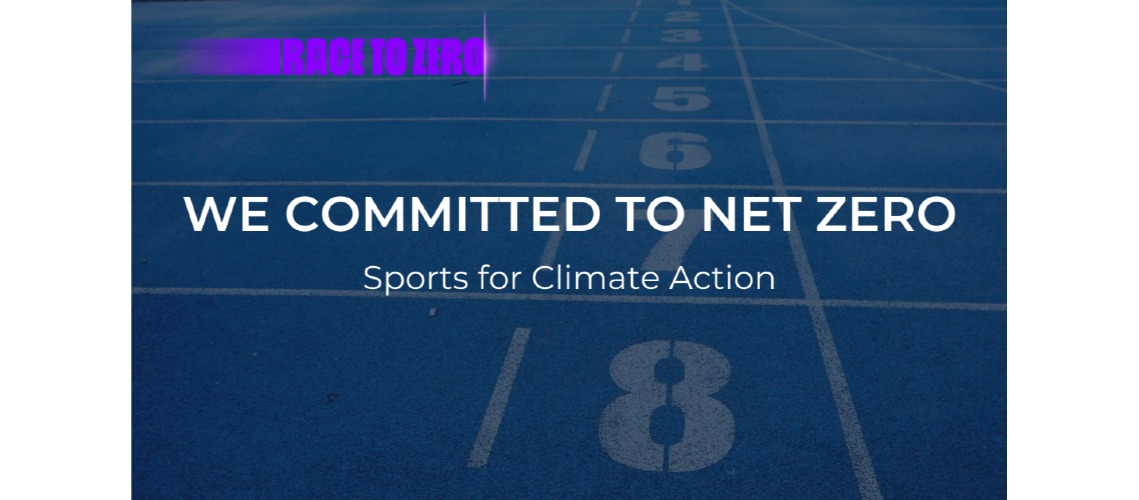 FITEQ reinforces commitment to climate action by joining Race to Zero campaign
The International Teqball Federation (FITEQ) has committed to the United Nations (UN)-backed climate change campaign, Race to Zero. This is the latest sign of FITEQ's sustainability efforts, and as a UN Sports for Climate Action Framework Signatory, the governing body is delighted to promote the importance of the Race to Zero campaign to the global teqball family.
As a full member of GAISF, FITEQ is committed to modernisation and progressiveness. FITEQ will therefore be playing its part in halving global emissions by 2030 to deliver a healthier, fairer, zero carbon world for future generations. As the world's fastest growing sport, FITEQ is excited to work alongside the UN and fellow signatories which include companies such as Netflix, Mastercard and Deloitte, institutions such as New York University and University College London, as well as cities such as Los Angeles and London.
Race to Zero is a worldwide campaign that sees companies, cities, regions, financial and educational institutions undertake reforms to lower their carbon footprints. The campaign is in line with the Paris Agreement and currently spans 799 cities, 3,000 hospitals and 4,475 companies. FITEQ has signed up as part of the UN Sports for Climate Action initiative, which sees sport as a unifying tool to create solidarity amongst sporting organisations in the pursuit of a healthier planet. Beyond 2030, the end goal of the Race to Zero is to achieve net-zero emissions by 2040.
The announcement coincides with the ongoing 2021 UN Climate Change Conference (COP26) in Glasgow, where world leaders are also committing to an enhanced ambition towards mitigating climate change.
FITEQ Head of CSR and Diplomatic Relations Gergely Muranyi said, "FITEQ looks forward to playing its part in creating a more sustainable future for all. At COP26 we have heard once again from world leaders and climate change experts of the necessity to act now. We have been a proud Signatory of the UN Sports for Climate Action Framework for a number of years and by joining the Race to Zero campaign we are reinforcing our commitment to this critical cause."
10 Nov 2021