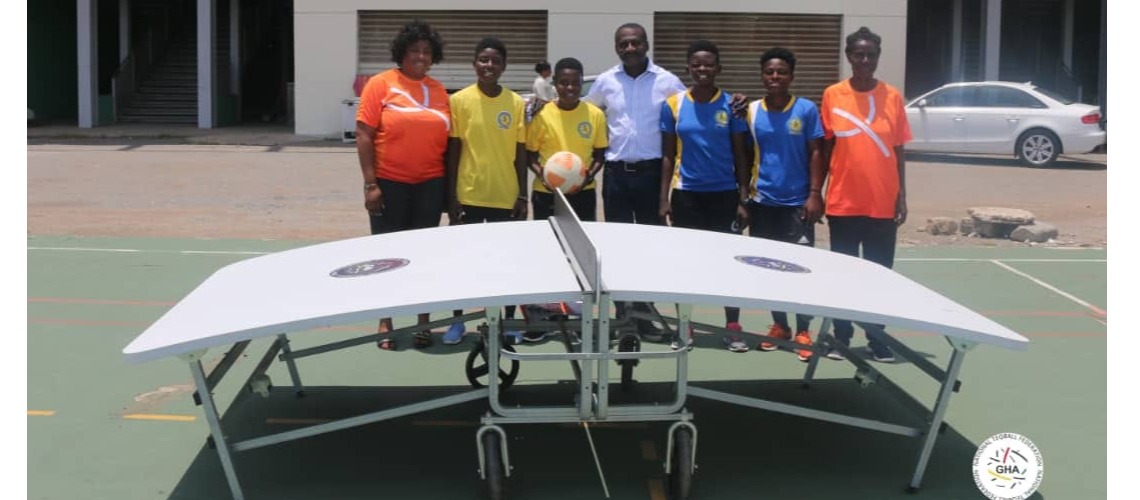 Gender equality is at the heart of Ghana's teqball development
The emphasis on gender equality in the development of teqball and para teqball in Ghana is clear to see following the establishment of the first all-women teqball club in the country.
Former football player Dzormo Adzekwei has formed the Ideal Teqball Club, which trains every week and is looking to enter its leading athletes into international competitions in the coming months.
Adzekwei has been recognised on multiple occasions for contribution to women's sport in Ghana, including the receipt of an award from the Women in Sports Association of Ghana. Adzekwei has a long history of developing sport in Ghana, having worked with the Ghana Football Association, the National Sports Council, the Ghana Footvolley Association, the Minifootball Association of Ghana, and now the Ghana Teqball Federation.
The Accra-based Ghana Teqball Federation is led by President Seth Osei Kofi Poku, who is at the heart of the rapid growth of the sport in his country.
18 Feb 2022