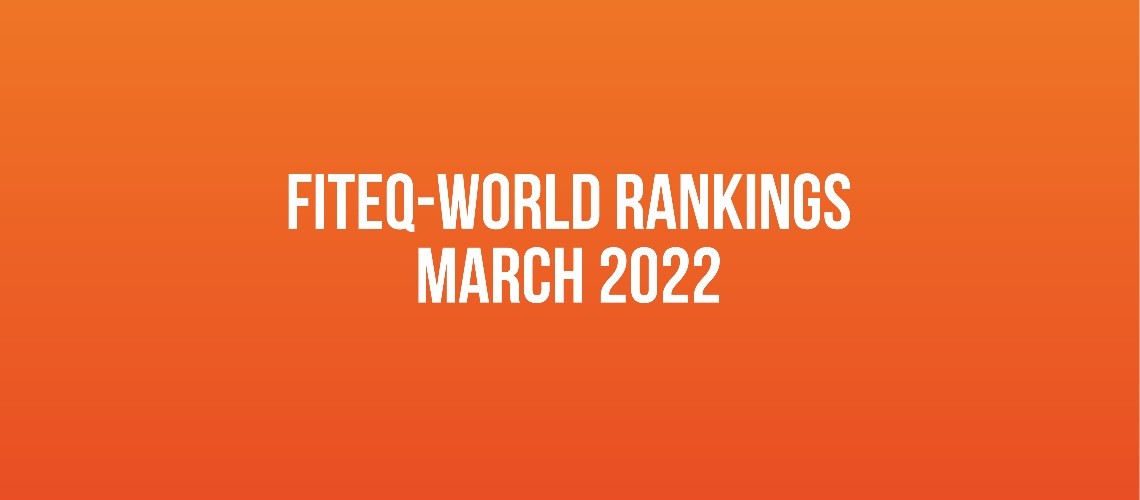 Mitro and Marojevic close gap at top of FITEQ doubles ranking
The success of Serbia's men's double pairing of Bogdan Marojevic and Nikola Mitro at last weekend's (25-27 February) European Teqball Tour in Lisbon has seen the duo close the gap on World Number 1 Csaba Banyik and number 2 Adam Blazsovics in the FITEQ World Ranking.
Marojevic has moved up to number 4 ahead of Romania's Szabolcs Ilyes, with Mitro maintaining third sport. The rest of the top 10 remains unchanged, with the USA's Dennis Correia in sixth, Romania's Apor Gyorgydeak in seventh, the USA's Luka Pilic in eighth and the French pairing of Hugo Rabeux and Julien Grondin in equal ninth. Marojevic and Mitro will look to move to the top of the ranking with a win at this month's Paris World Series event.
Reigning mixed doubles world champions and gold medallists at the European Teqball Tour in Lisbon, Banyik and Zsanett Janicsek, have extended their comfortable lead at the top of the mixed doubles ranking. Their opponents in both the 2021 Teqball World Championships and the European Teqball Tour finals, Lindoso de Almeida and Vania Moraes Da Cruz, stay in equal third position.
Blazsovics has entered the mixed doubles top 10, meaning he joins Janicsek, Banyik and Gyorgydeak in being ranked in the top 10 in three different event categories.
The men's and women's singles rankings remain unchanged, with Hungary sitting top of both through world champions Blazsovics and Anna Izsak. Meanwhile, the USA's Carolyn Greco and Margaret Osmundson have maintained their World Number 1 and 2 positions in the women's doubles ranking.
03 Mar 2022