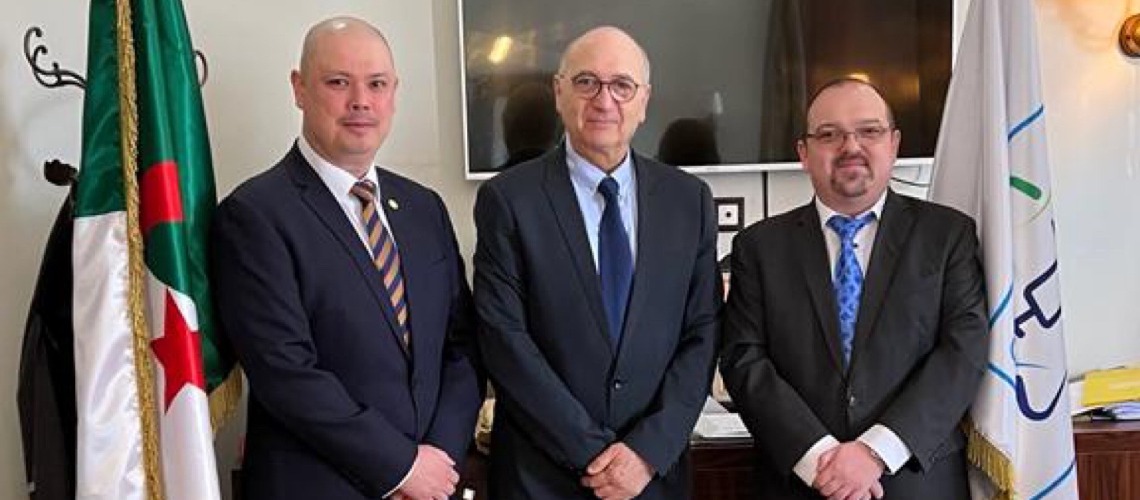 Mediterranean Games becomes latest multisport event to include teqball
FITEQ is delighted to have been added to the Mediterranean Games Oran 2022 as a demonstration sport
The International Teqball Federation (FITEQ) is delighted to have been added to the Mediterranean Games Oran 2022 as a demonstration sport. The 19th edition of the Mediterranean Games, which are held under the auspices of the International Olympic Committee, will bring 26 countries together in Algeria for the prestigious cross-continental multisport event.
In collaboration with the Oran 2022 Organising Committee, the Games are organised by the International Committee of the Mediterranean Games (CIJM), with the first edition having taken place in Egypt in 1951. There are 16 National Teqball Federations in the Mediterranean region, including host country Algeria and France, which hosted the inaugural Teqball World Series last weekend (18-20 March).
FITEQ General Secretary Marius Vizer Jr and Sport Director Matthew Curtain travelled to Algeria this week to meet with Oran 2022 Commissioner Mohamed Aziz Derouaz. FITEQ presented a technical proposal for the sport's inclusion, as well as the federation's ambition to help engage more young people in the event. Following this meeting, a decision was made by the CIJM and Oran 2022 Organising Committee to add teqball as a demonstration sport.
FITEQ General Secretary Marius Vizer Jr said, "This is a great moment for our sport and we are delighted to feature in this historic event. Teqball has grown rapidly in the Mediterranean region in recent years and some of the world's leading players are from countries that compete in the Mediterranean Games. We are confident that teqball's dynamic and youth-focused approach will enable us to bring a new audience to the Games. Meanwhile, being part of this prestigious event will play an important role in our continued development of the sport in the region. We are very grateful for the trust and support of Commissioner Mohamed Aziz Derouaz, as well as everyone at Oran 2022 and the CIJM."
Oran 2022 Commissioner Mohamed Aziz Derouaz said, "We have witnessed the speed at which teqball has grown in the Mediterranean and have followed the work of FITEQ with great interest. We were impressed with the professionalism of their technical proposal, as well as their ability to engage millions of young people through digital channels. We look forward to welcoming the teqball family to Oran!"
The Mediterranean Games is the latest multisport event to include teqball, following the sport's addition as a medal sport at the European Games 2023 and the Sanya Asia Beach Games, which has been rescheduled to 2023, and a demonstration sport at the Asian Indoor and Martial Arts Games.