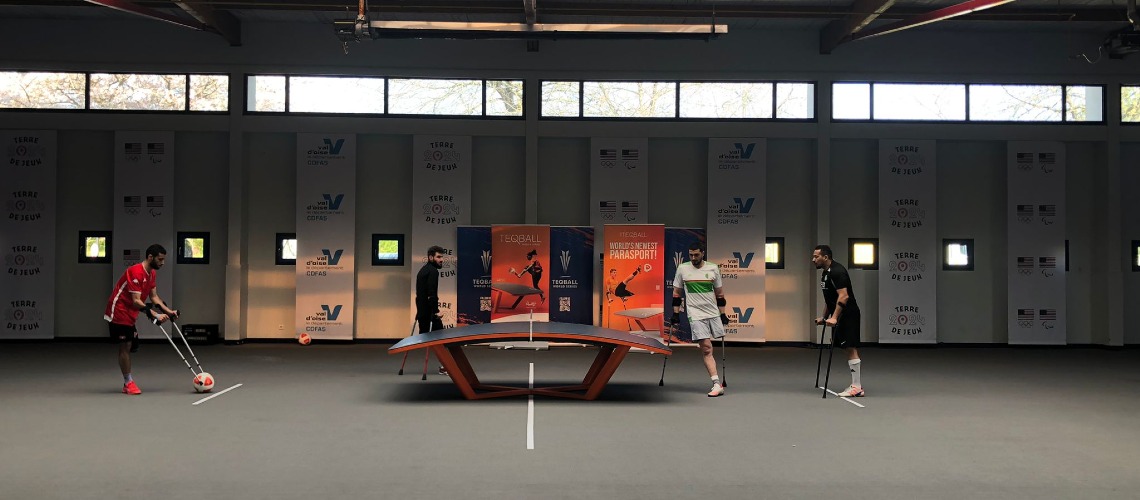 Para teqball training programme at Paris World Series showcases opportunities to new athletes
Alongside the gathering of the world's best teqball players in Paris for the inaugural World Series, FITEQ and the French National Teqball Federation (FNTEQ) organised a para teqball training programme for local parasport athletes in France.
FITEQ's ambition with the programme was to engage talented parasport athletes with para teqball by giving them the opportunity to try the sport and be coached by FITEQ's para teqball instructors, as well as experience and be inspired by the best teqball player's in the world in action.
FITEQ officially launched para teqball in March 2021, and recently updated the Official Rules and Regulations of Para Teqball following a global consultation with athletes, coaches, and National Federations.
Para teqball has grown quickly since its launch, with 19 National Federations already officially recognised by their National Paralympic Committee. To support its further growth, and with its event portfolio now in full swing, FITEQ plans to host para teqball activities at all major international events.
FITEQ Sport Director Matthew Curtain said, "Our aim in the next few years is to host para teqball competitions in environments like the one we had at the Paris World Series. Competitions in world-class venues, athletes from all around the world, and fans filling the stands – this is our goal for para teqball. So it is important to give parasport athletes the opportunity to experience this, and also to promote the the development of para teqball with everyone in the teqball family, from National Federations, to coaches, to fans. The programme in Paris is something we will replicate at upcoming events as we look to continue growing the world's newest parasport!"
30 Mar 2022