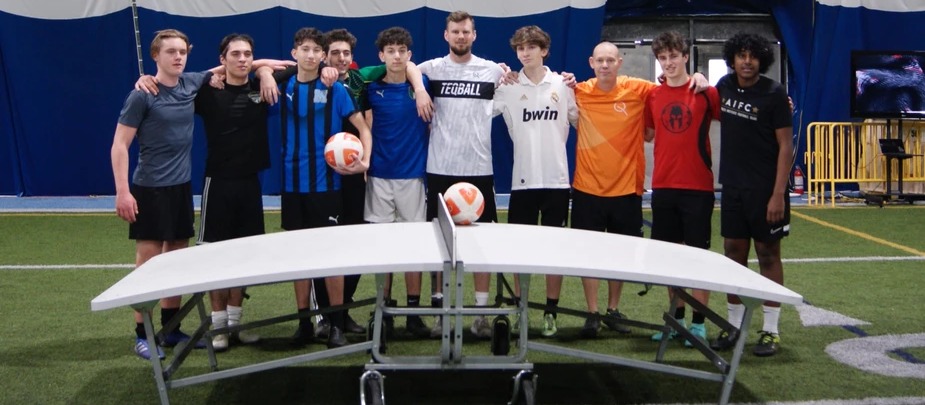 Young athletes in Canada join Teqball family
Students at the prestigious St. Michaels College School in Toronto have been introduced to teqball, the world's fastest growing sport, by the Canadian National Teqball Federation.
St. Michaels College School is attended by children aged 12-18 and the school is keen to nurture its students' athletic ability, with 56 competitive sports teams and a varied intramural calendar within its impressive athletics programme.
Students and teachers were given a short introductory presentation by former teqball player Patrik Szatmari and President of the Canadian National Federation Akos Prekop, before taking to the table themselves.
The school's football team and Mr. Alex Frescura, Director of Athletics at St Michaels, expressed that they were particularly impressed with youth-focused nature of teqball and that they enjoyed practicing their skills with Szatmari.
The International Teqball Federation (FITEQ) is pleased to see teqball being embraced by the Canadian youth, noting the importance of National Federations engaging schools with the sport, and looks forward to a bright future for Canadian teqball.
28 Mar 2022