FITEQ leads teqball family's support of International Day of Sport for Development and Peace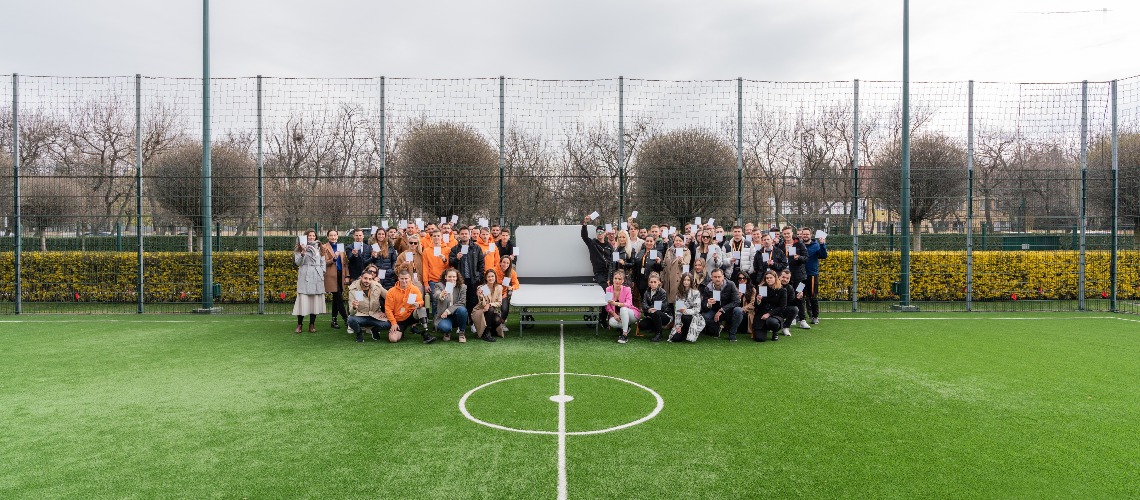 FITEQ leads teqball family's support of International Day of Sport for Development and Peace
The International Teqball Federation (FITEQ) has called on all teqball stakeholders to join the #WhiteCard campaign and show their support for the International Day of Sport for Development and Peace. FITEQ will be showcasing the global teqball's family #WhiteCard activities to its 8.5+ million followers on social media.
Each year on 6 April, the global sport's movement comes together to promote the powerful role sport plays in society, whilst reflecting and celebrating progress that has been made over the past year. The #WhiteCard campaign was launched by Peace and Sport to create a movement founded on a shared commitment to peace efforts worldwide.
One of FITEQ's first-ever CSR projects was implemented in collaboration with Peace and Sport, in support of the organisation's Live Together programme. FITEQ donated Teq tables to the Zaatari Refugee Camp in Jordan, and led a train the trainer programme that has enabled a long-term legacy of teqball development and, most importantly, enjoyment. Since then, FITEQ has implemented sport-related decisions and CSR programmes focused on gender equality, youth empowerment, social inclusion, peace education, and cultural and religious understanding, all of which are key areas the United Nations (UN) seeks to promote on International Day of Sport for Development and Peace.
FITEQ Head of CSR and Diplomatic Relations Gergely Murányi said, "The #WhiteCard campaign is a great way to get people talking about the role sport can play in society. Right now, with the war in Ukraine, we are witnessing something we never thought we would witness. However, even in the most difficult of moments, sport can provide solace. The way the sport's movement has shown unity and solidarity to Ukrainian athletes, and provided humanitarian support for the people of Ukraine, is evidence of how sport can make a real difference. The International Day of Sport for Development and Peace is an important opportunity, now more than ever, to reflect on how we as sports organisations can help promote peace and build better societies.
The International Day of Sport for Development and Peace was created by the UN in 2013 and is supported by the International Olympic Committee. The date of 6 April is tied to the anniversary of the first modern Olympic Games in 1896, in Athens.
06 Apr 2022