Pakistan Hosts First Inter-School Girls Teqball Tournament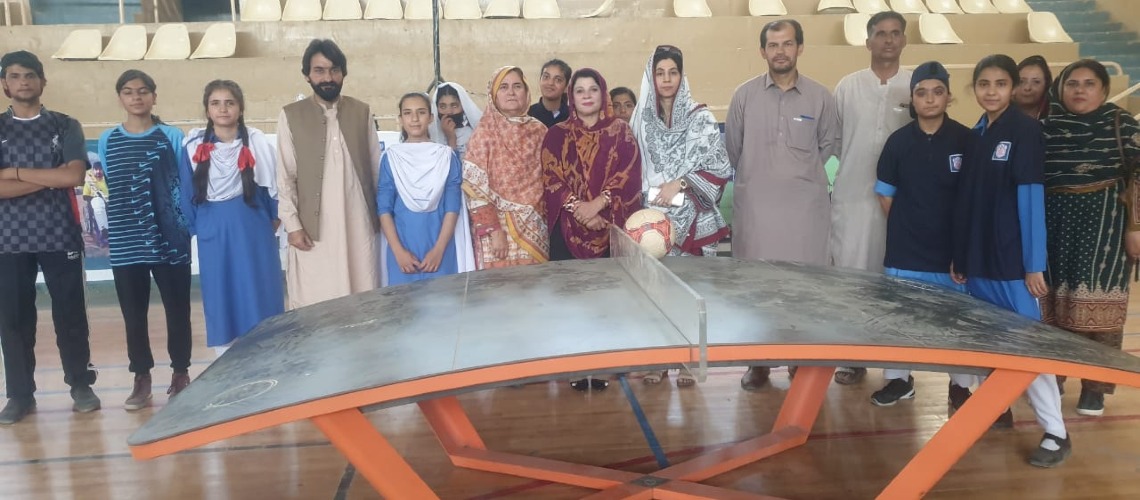 Pakistan Hosts First Inter-School Girls Teqball Tournament
Pakistan's first girls' inter-school teqball championship took place at the Ayub National Stadium in Quetta on 14 June, giving 28 young teqers the opportunity to test their skills and represent their schools.
The tournament, which was organised in collaboration with the Students Olympic Association, the Pakistan Teqball Federation, and the Balochistan Teqball Association, saw 14 schools represented in this exciting event.
At the end of the tournament, which provided the young athletes with important experience in competition, Jinnah Town School was declared the first ever Pakistan girls inter-school champions after their victory against runners up Lady Sendamen school.
All participants demonstrated impressive skill as well as good sportsmanship, signalling a bright future for Pakistani teqball.
Following the conclusion of the tournament, Vice President of the Pakistan Teqball Federation Mr. Mohib Ur Rehman, and local University staff Miss Zulikha and Mr Masood Kasi, allocated trophies and souvenirs, and gave an inspiring speech encouraging girls to continue to play teqball.
After hosting its first national championships just last year, the Pakistan Teqball Federation outlined its desire to continue its rapid growth by spreading the sport to all four provinces in Pakistan. This historic event in Balochistan has laid the foundations for an exciting future for teqball in the region.
16 Jun 2022