FITEQ publishes latest World Ranking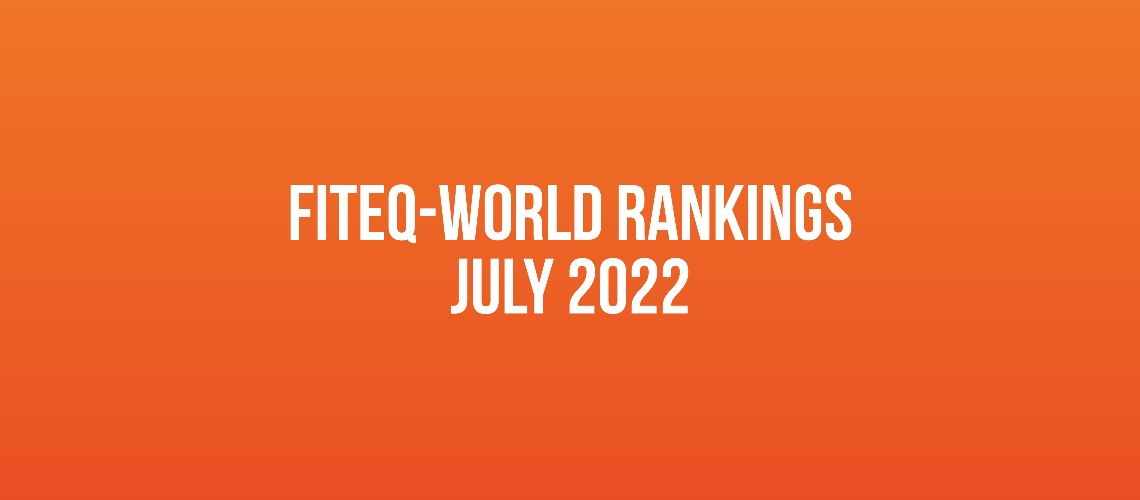 FITEQ publishes latest World Ranking
FITEQ has published its latest World Ranking in the singles, doubles, and mixed-doubles categories following the last month of competition.
In the singles, the top fifteen remains largely unchanged following a series of strong displays at the recent Naples leg of the European Teqball Tour. The tournament was won by current world number 2 Apor Gyorgydeak after a strong performance in the final against current world number 1 Adam Blazsovics. Hugo Rabeux and Bogdan Marojevic swapped places, with Rabeux now advancing to 6th. Meanwhile the women's singles top 10 ranked players have kept their places.
In the men's doubles, Blazsovics has leapfrogged Csaba Banyik to take third place after the two met in the final of the men's doubles in Naples. Gyorgydeak is now ranked as joint number 5 with his doubles partner Szabolcs Ilyes, following their consecutive semi-final appearances at the USA Teqball Tour in Miami and the European Teqball Tour in Naples.
Americans Carolyn Ann Greco and Margaret Ellen Osmundson retain their world number 1 and 2 status after back-to-back women's doubles finals in Miami and Naples, whilst their opponents in both finals, Lea Vasas and Zsanett Janicsek, have climbed two spots each to 3rd and 4th after gold in Miami. Borglarka Nagy has risen eighteen places to 13th after reaching the semi-finals of both events.
Janicsek and Banyik keep their place at the top of the mixed doubles rankings, with Naples champions Adam Bako and Vasas rising to 12th and 9th respectively. Hugo Rabeux and Amelie Julian are now 11th and 10th following their bronze at the event.
The full rankings can be found HERE
05 Jul 2022