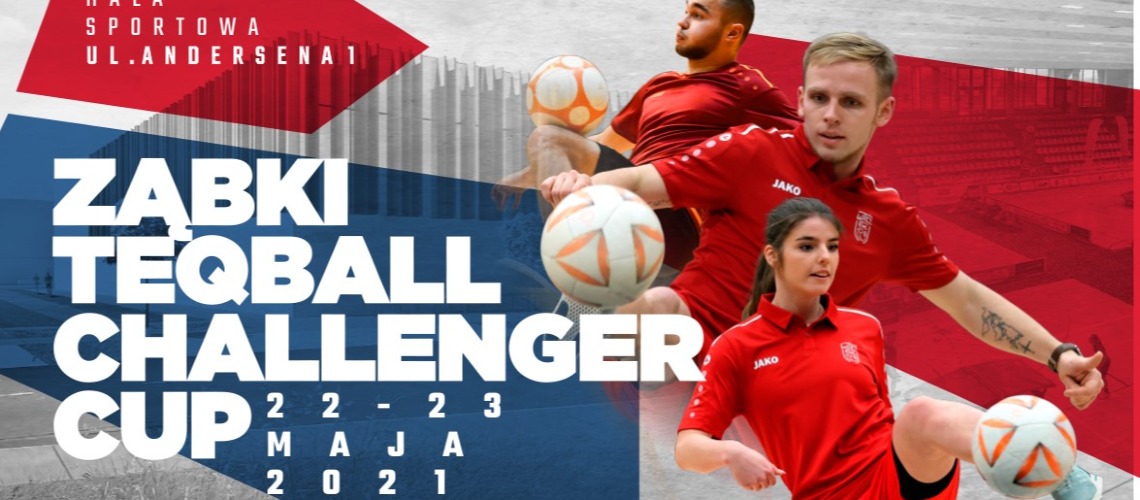 Poland set to welcome world's best teqers at Zabki Challenger cup
Polish town Zabki will welcome the world's best teqers this weekend (22-23 May) for a Challenger Cup that features five event categories. For the first time in Challenger Cup history, there will be men's and women's singles and doubles, as well as mixed doubles.
The men's singles has a star-studded line-up, with the top five ranked players in the world (Adrian Duszak (Poland), Adam Blazsovics (Hungary), Apor Gyorgydeak (Romania), Julien Grondin (France) and Csaba Banyik (Hungary) all aiming to take home the gold medal. Blazsovics will be looking to continue his form from the Budaörs Challenger Cup last month, where he overcame an inspired Martin Csereklye in an entertaining final.
In the women's singles, leading Hungarian players Zsanett Janicsek and Gabriella Kota will by vying for the title, but will face high-quality challengers from Poland and France's players. In the men's doubles, Blazsovics and Banyik enter as firm favourites. However, France's Grondin and Hugo Rabeux, Romania's Gyorgydeak and Szabolcs Ilyes and Poland's Duszak and Bartlomiej Franczuk will be looking to cause an upset.
In the women's doubles, Janicsek and Kota will enter as top seeds, with pairs from Poland and France making up a competitive field. Kota will team up with Blazsovics, whilst Janicsek will partner with Banyik in the mixed doubles. The two Hungarian teams will battle it out for the title against established pairs from France and Poland.
This weekend will also see Eswatini hold round 3 of its National Challenger Series, where National Federation President and former international footballer Taribo Bhembe will look to build on his singles and doubles victories in round 2 earlier this month. Meanwhile, Michigan will play host to the Canton Challenger Cup, which will be a doubles competition.
ALL INFORMATION & RESULTS of the Zabki Challenger Cup - HERE
ALL INFORMATION & RESULTS of the Canton Challenger Cup - HERE
ALL INFORMATION & RESULTS of the Canton All-Female Challenger Cup - HERE
ALL INFORMATION & RESULTS of the Eswatini Challenger Series Round 3 - HERE
21 May 2021