Hungarian Challenger Cups highlight success of FITEQ referee training courses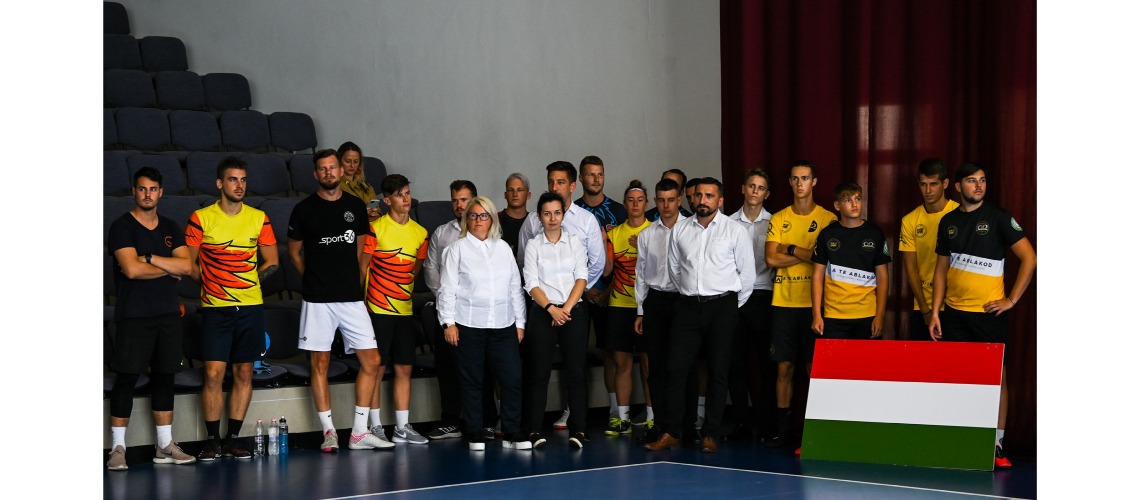 Hungarian Challenger Cups highlight success of FITEQ referee training courses
Graduates of a recent referee training programme, organised by FITEQ in collaboration with the Hungarian Teqball Federation, were appointed as officials in last weekend's Balatonfured (20-21 August) and Eger Challenger Cups (22 August).
The programme took place throughout July, with the initial stage held online before a practical workshop was organised later in the month. The programme began with online educational sessions delivered by international referee Martin Gorman. The Englishman represented his country as a player in the 2017 World Championships, before turning his focus to refereeing. He quickly progressed through the ranks and was appointed as the Main Referee in the 2018 and 2019 World Championships finals.
The second stage of the course was led by Norbert Augusztin, the Chief Referee of FITEQ and the overall lead of FITEQ's Referee Education Programme. The course featured 15 male and female participants, all of whom passed. During the Balatonfured and Eger Challenger Cups there were eight referees, half of whom were recent graduates from the course. The referees supported established referees, who provided valuable insights in a competition environment.
FITEQ is continuing to support existing and prospective referees through its online and in-person training programmes and it is delighted to see newly-qualified referees given the opportunity to gain experience at high-level international competitions.
25 Aug 2021