World Champions Blazsovics and Banyik complete FITEQ online coaching course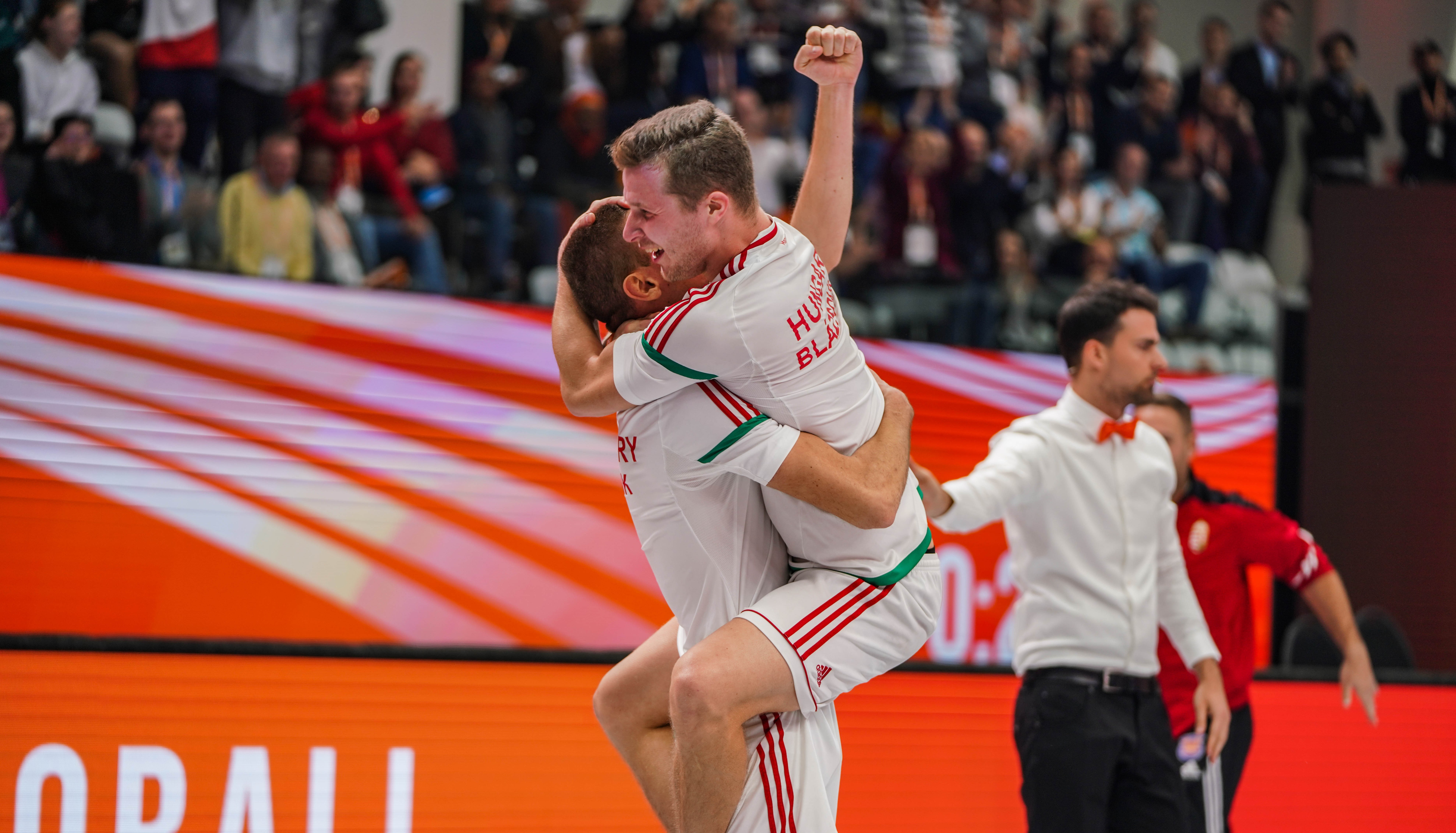 World Champions Blazsovics and Banyik complete FITEQ online coaching course
Three-time teqball World Champion Adam Blazsovics and his doubles partner for the 2019 doubles World Championships triumph, Csaba Banyik, have successfully completed an online coaching course on FITEQ's new education platform.
FITEQ launched the exciting new website in September, aiming to support the development of athletes, coaches and referees and to help continue building awareness of the world's fastest growing sport. As teqball continues to grow, education will play a key role in making it accessible to teqers all around the world, with this platform set to be at the heart of making this possible.
The Hungarian duo undertook the FITEQ Coaching Course Level Intro as they look to enhance both the playing and coaching sides to their game. Blazsovics and Banyik both represent the Phoenix Teqball Academy as players, where they also deliver training sessions to the next generation of teqball stars. The online coaching course has helped them, and many other aspiring coaches around the world, become officially certified. The FITEQ Coaching Course Level Intro is open to everybody and is free of charge and can be undertaken anytime following the instructions here.
Blazsovics, who recently secured triple gold in the first-ever National Challenger Series event, said: "In my opinion, it's really important to deliver well-planned training sessions. If we don't follow our own training plans, it's becomes really hard to go step-by-step systematically. During our training sessions we always choose drills targeted at achieving the main objectives (Goal 1 and Goal 2) and then we try to execute these with as much practice as possible. We also can't emphasise enough that stretching at the end of the training sessions is the key to reach the flexibility required by this sport. Complying with these principles lead us on the way to coming up with something new and exciting, helping us stay at the top level."
Banyik added: "In such a fast-growing sport like teqball, the players need to improve very quickly to keep pace with the top players. To achieve this, it's undoubtedly a necessity to have highly qualified coaches who are also willing to learn. I really hope that many more players undertake this online course so they gain transferable knowledge for their future coaching activities."
In addition to coaching courses, athletes can also benefit from the various challenge videos on the platform, including individual training sessions and train with coach sessions. There are also referee education courses that help referees become officially certified, available here.
08 Oct 2020